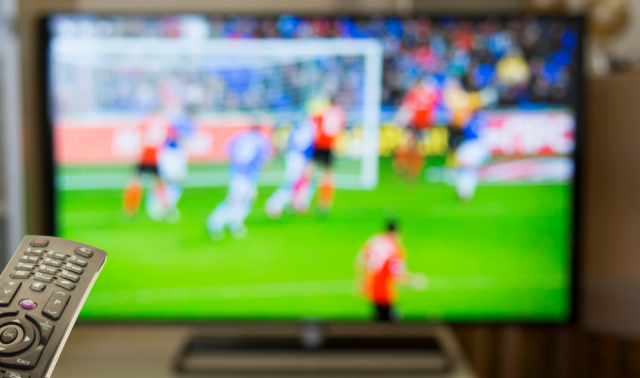 The 2023/2024 English Premier League (EPL) is already on, and because football is among Kenyan's favorite pastimes, many soccer fans are looking forward to watching all the 380 Premier League matches in red-hot PL Fixtures that will run up to May 19, 2024.
This season, Man City is looking for the tenth title overall of the most watched and streamed football league in the world, and Arsenal fans want to see their playmakers Bukayo Saka, Declan Rice, and Kai Havertz score against Pep Guardiola's team after a frustrating fumble that saw them lose the top-tier English football title in the last round of matches of the previous Premier League's campaign.
On its side, Manchester United devotees long for live English Premier League football games every thrilling weekend and sometimes weekdays so that they can earnestly pray and cling to a slim thread of hope because their chosen defender, Harry Maguire, is not familiar with seeing the opponent's goal post but his.
Chelsea is the worst. This summer, It bought a thousand players to be the biggest PL spender at over £397.2 million. Their serious buy was of Moises Caicedo, whom (Arsenal, Liverpool, Tottenham, and Man City supporters) have almost concluded is good for nothing, and his latest and biggest achievement lies not in the Premier League 2023/24 campaign but in the funny entertainment industry as he has contributed this photo which is used to make memes;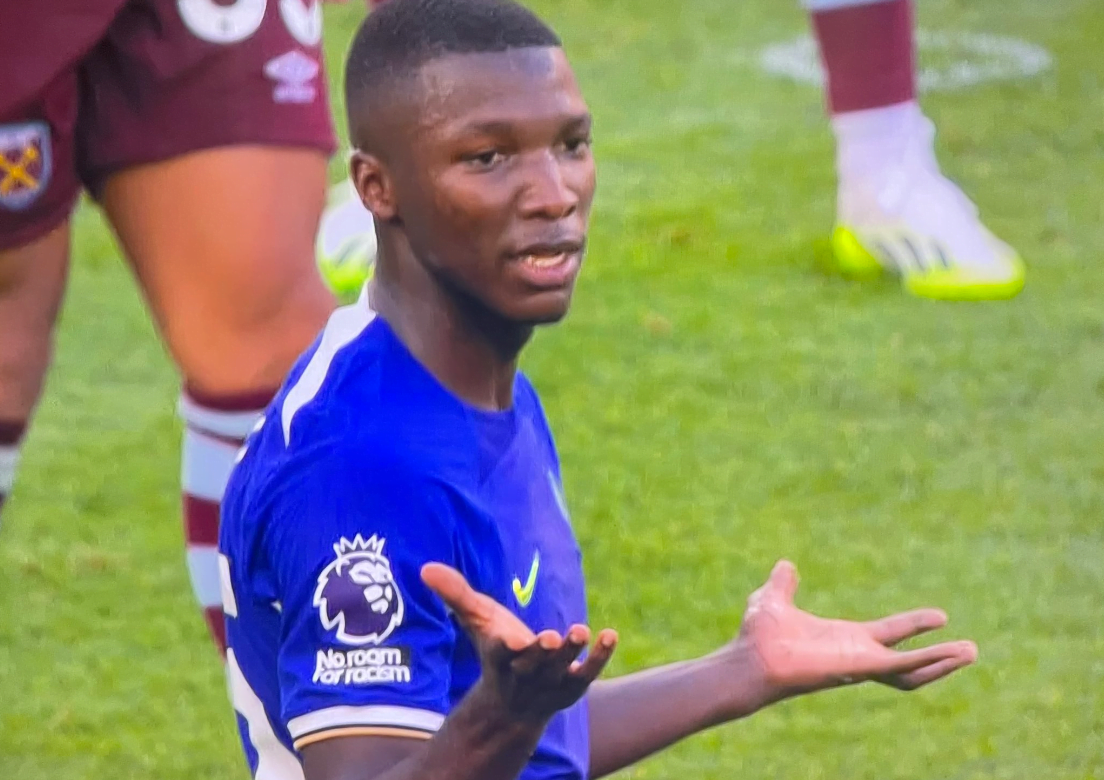 With that said, if you are in Kenya and a GOtv subscriber, I am sure you are wondering whether your decoder or subscription package will enable you to watch the Premier League soccer matches. After all, it is the most entertaining thing to do on boring weekends.
Does GOtv have Premier League football?
GOtv Kenya is a must-have digital TV decoder for soccer fans to watch all the Premier League matches live in Kenya. You can watch all 380 games, pre and post-game commentary, and match highlights exclusively on GOtv, but in its recently introduced subscription plan, the GOtv Supa Plus package, which is priced at Ksh3,500 monthly.
This premium package, the most expensive GOtv Kenya bouquet, has nine sports channels, eight of which are of SuperSport, one of the official Premier League broadcasters. These channels are SuperSport Blitz, SS Football Africa, SS LaLiga, SS Select 1, SS Select 2, SS Premier League, SS Select 3, and WWE.
Among these channels, SS Football Africa and SS Premier League show EPL matches whenever it is matchday.
What about the UEFA Champions League?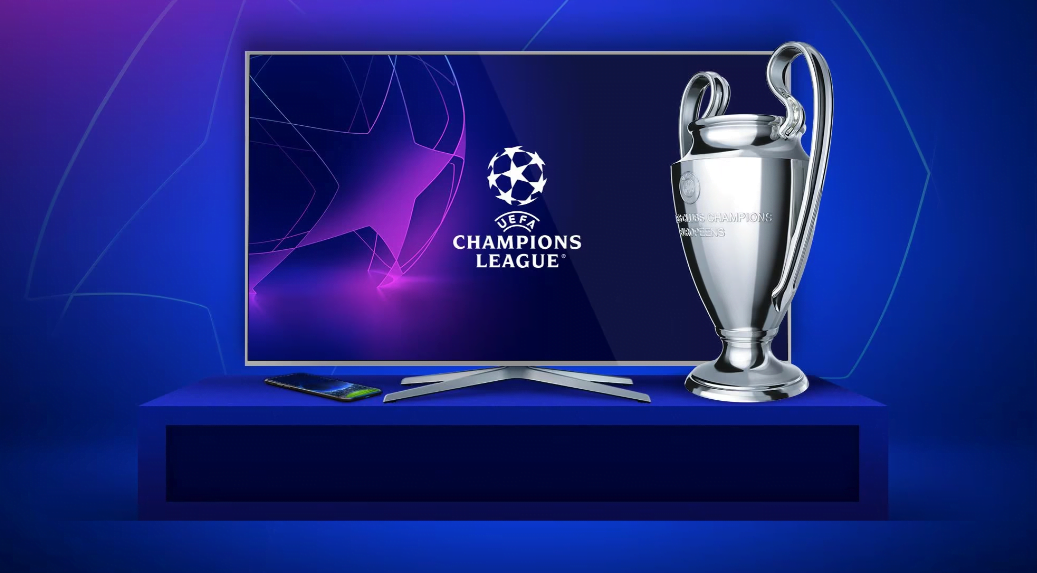 The most prestigious cup in club games, the UEFA Champions League (UCL), is in full stride, and the teams representing European soccer are Man City, Manchester United, Newcastle, and Arsenal. Other successful football clubs, such as 14-time UCL winners Real Madrid, Barcelona, Inter Milan, Borussia Dortmund, and last season's German Bundesliga winners Bayern Munich, are also in the tournament.
GOtv Kenya has exclusive English-language rights to broadcast the 2023/24 versions of the Champions League and UEFA Europa League and its reviews across its SuperSport Blitz Africa, SS Premier League, SS Football Africa, and SS LaLiga Africa channels.
The full scope of UEFA Champions League and Europa League coverage on GOtv is on SS Select 1 and SS English Premier League, where you watch live after subscribing to GOtv Supa+.
Do other GOtv packages have football?
If you're a diehard soccer fan with a love for popular football leagues and tournaments like the Bundesliga, Serie A Italia, Premier League, League 1, La Liga, EFL Championship, Eredivisie, UCL, and Europa cups, other GOtv packages may not have enough coverage for you.
GOtv Kenya has six total subscription plans, and the others aside from GOtv Supa Plus are GOtv Lite, GOtv Value, GOtv Plus, GOtv Max, and GOtv Supa. The cheaper your TV deal, the less the football channels.
Check out its packages in 2023, monthly costs for every GOtv subscription plan, and the number of sports channels available on it:
Subscription plan
Monthly price
Included sports channels in the package

GOtv Supa Plus

Ksh3,500

Total: 9

* SS Blitz

* SS Football

* SS LaLiga

* SS Select 1

* SS Select 2

* SS EPL

* ESPN

* WWE

* SS Select 3

GOtv Supa

Ksh1,899

Total: 7

* SS Blitz

* SS Football

* SS LaLiga

* SS Select 1

* SS Select 2

* ESPN

* WWE

GOtv Max

Ksh1,449

Total: 6

* SS Blitz

* SS Football

* SS LaLiga

* SS Select 1

* SS Select 2

* ESPN

GOtv Plus

Ksh999

Total: 3

* SS Blitz

* SS Football

* SS Select 2 

GOtv Value

Ksh649

Total: 2

* SS Blitz

* SS Select 2

GOtv Lite

Ksh199

Total: 1

* SS Blitz
GOtv decoder (GOCoda) costs Ksh1,999 in Kenya. After buying it, accredited installers will set up at your home for free, and a GOtv Max subscription offer will be activated to keep you connected in the first month as a new customer.