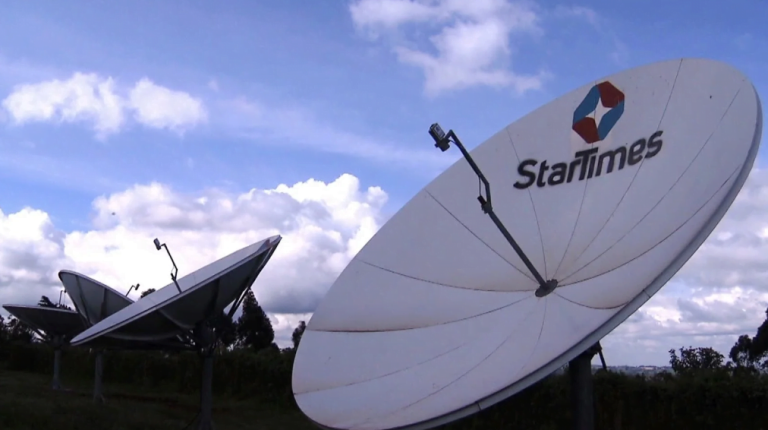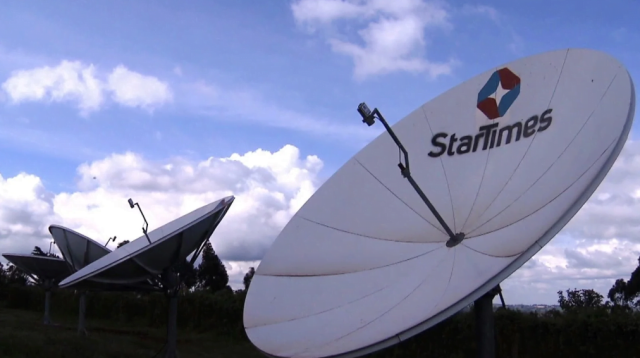 For many Kenyan households, StarTimes is the go-to digital box for binge-watching a couple hundreds of movies in its ST Movies Plus, ST Kungfu, and ST Sino Drama channels, inspiring love stories at ST Novela E and ST Novela E Plus, as well as catching live sports in ST Sports Life, ST Sports Premium and ST Sports Focus among other high profile programming.
StarTimes Kenya is a popular boxset from a Chinese media company, StarTimes Group. Viewers love it not only because of the packed in-content catalog but also its cheaper monthly subscription costs, the most inexpensive StarTimes package starting at Ksh299, which is the antenna-type Nyota bouquet, and Ksh499 for dish pay TV StarTimes Nova. Here is more information;
| | | |
| --- | --- | --- |
| StarTimes packages | Monthly costs | TV type |
| Nyota bouquet | Ksh299 | Antenna |
| Basic bouquet | Ksh649 | Antenna |
| Classic bouquet | Ksh999 | Antenna |
| StarTimes Nova bouquet | Ksh499 | Dish pay-TV |
| StarTimes Super bouquet | Ksh1,059 | Dish pay-TV |
| StarTimes Smart bouquet | Ksh1,599 | Dish pay-TV |
| StarTimes Chinese bouquet | Ksh1,999 | Dish pay-TV |

So, if you want to subscribe to StarTimes to enjoy its lineup of best shows, encompassing comedy, drama, documentary, sports, and films, you are probably asking yourself, "What are some of the StarTimes payment methods?" "How do I subscribe to StarTimes in Kenya?" "Can I pay StarTimes subscription plans with Mpesa?" Well, we got you:
How to pay for StarTimes packages
To watch TV programs using StarTimes decoder, you must pay the upfront subscription cost of its bouquets – Nyota, Basic, Classic, Nova, Super, Smart, and DTH Chinese, a special StarTimes package that airs 90% of the content in Chinese at Ksh1,199 per month.
StarTimes supports various payment methods, and the verified payment channels are Mpesa, Airtel Money, and Equity Bank's *247#. Here are steps to activate the available plans;
Directions on paying StarTimes Kenya using Mpesa
If you have a Safaricom SIM Card, here is how to pay StarTimes subscription;
1. Go to the SIM toolkit, then Mpesa
2. Click on Lipa na Mpesa and select Pay bill
3. Enter StarTimes business number 585858
4. On the twelve-digit smartcard number in your StarTimes smartcard, copy the first 11 in the Mpesa account name as your account number
5. Enter amount between Ksh299 – Ksh1,599, depending on your preferred plan
6. Enter your PIN and hit 'Send' to complete the transaction
StarTimes is a pay-and-view TV service, and it is only after full payment of respective package amounts that you can access its library of exclusive content and classics. Keep your decoder on so that the payment through Mpesa can be processed automatically within five minutes.
Directions on paying StarTimes packages on Airtel Money
Did you know you can pay your StarTimes subscription using Airtel Money, one of its verified payment methods? Here is how to do it;
1. Go to Airtel Money on the SIM toolkit
2. Click 'make payments,' then 'pay bill'
3. Choose others and enter 'ipay' as StarTimes business name on Airtel Money
4. Enter the amount to pay
5. Key in your PIN and proceed
6. In the reference number section, enter your StarTimes account number (the first 11 digits on the smartcard)
7. Press OK to complete the payment
Your StarTimes subscription will be on within five minutes of making the payment.
Paying StarTimes bouquet using Equity Eazzy
Follow these steps to pay for your desired package;
1. Dial *247# and enter your PIN to access the customer menu
2. Choose 'Bill Payments'
3. Select other bills and choose the Equity account to pay from
4. Enter StarTimes business number 585858
5. Key in your 11-digit StarTimes account number
6. Enter the amount and PIN to confirm the transaction
You will receive confirmation messages from Equity Bank confirming the payment and StarTimes Kenya acknowledging the receipt of the money paid. Your paid package will activate in a few minutes.