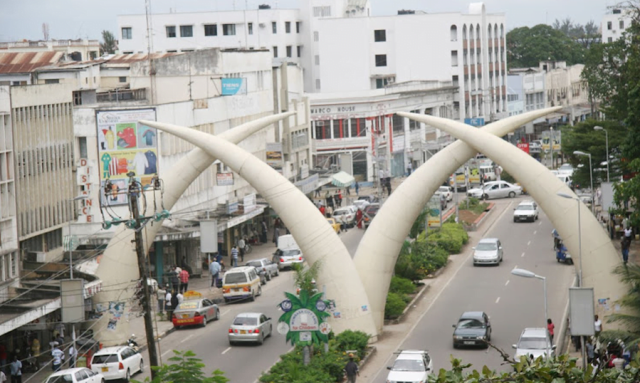 Mombasa is the second-largest metropolis in Kenya and a popular tourist destination for many domestic and international tourists who visit for the best sights because of its beautiful medieval buildings, fun activities in the sandy beaches of the Indian Ocean, vibrant nightlife in its buzzy clubs and many more exciting things.
The country has already recorded a 32% surge in post-pandemic international visitor numbers in the half-year results to June 2023, data from the Ministry of Tourism shows. Their main entry points were Jomo Kenyatta International Airport (JKIA) and Moi International Airport in Mombasa, which recorded 589,553 and 65,468 arrivals, respectively.
For this, most times, Mombasa gets gridlocked with congestion of vehicles and people, and if you drive yourself to the oldest town for a weekend treat or a holiday in the peak holiday seasons, especially when schools are out, it can be difficult to get a parking space.
Mombasa County Government operates parking services and is responsible for issuing parking tickets and managing the bays. If you park your car in forbidden or non-statutory areas like sidewalks, private car parks, bus lanes, and clearways near entrances of residential areas, malls, and streets, the Mombasa parking wardens will waste no time in letting you know how you are causing obstruction then fine you for illegal parking.
Illegal parking in Mombasa attracts a fine after your vehicle has been immobilized by clamping such that you cannot drive until you pay the release fees in full.
It is not the only parking violation that leads to clamping in Mombasa. If you leave your vehicle at a public parking zone after your ticket has expired, you risk getting fined and paying clamping charges, which vary depending on vehicle type:
Mombasa County clamping fees 2023
This is what you will pay as a clamp release charge in the coastal city of Mombasa;
| | |
| --- | --- |
| Vehicle | Clamping fees |
| Tuktuks and bodabodas | Ksh400 |
| Saloon cars and pick ups | Ksh500 |
| Mini bus, matatus and canters | Ksh1,200 |
| Buses and lorries | Ksh2,000 |
| Trailers | Ksh2,500 |
| Loading/Offloading zones for psv – Monthly | Ksh9,500 |
| Breakdown Vehicles road parking – Daily | Ksh250 |
| Breakdown Vehicles road parking – Monthly | Ksh6,000 |
| Breakdown Vehicles road parking – Quarterly | Ksh18,000 |
| Breakdown Vehicles road parking – Half Year | Ksh36,000 |
| Breakdown Vehicles road parking – Full Year | Ksh72,000 |
Motorists with pending clamping fees must pay the booting charges alongside an additional 50% of the daily parking fee separately. Because it is expensive, parking vehicles in Mombasa should be at designated places after getting a ticket.
How to pay clamping fees in Mombasa online
The easiest way of paying Mombasa County fees after your vehicle has been clamped is through USSD *282# and following the prompts or online by following these steps;
1. Visit the Mombasa County eServices Portal through eportal.mombasa.go.ke
2. Sign in with your email and password or create an account if you are a first-time user
3. On the dashboard, navigate to Parking and click 'ACCESS SERVICE'
4. Check for your vehicle clamping in the status section and proceed to pay with Mpesa. If your car is not listed, add the registration details through the 'Add Vehicle' tab and pay the clamping fees
How much does it cost to park in Mombasa?
Mombasa County Government harmonized street parking charges from being affected by location and demand to protect the public against exorbitant rates, thus only influenced by the vehicle model. The latest parking charges reflect an upward review to increase the total collected revenue for funding various programs and services.
Daily parking fees in Mombasa start from Ksh150 for private saloon vehicles to Ksh600 for trailers above ten tonnes. Lorries pay a parking charge of Ksh500 per day. Check out Mombasa's parking tariffs for 2023;
| | |
| --- | --- |
| Type of vehicle | Daily parking cost |
| Private/Saloon vehicle | Ksh150 |
| Breakdown/Tow Vehicle | Ksh250 |
| Canter Pick-up 2.0 – 4.9 tonnes | Ksh300 |
| Lorries 5.0 – 9.9 tonnes | Ksh500 |
| Trailers Above 10 tonnes | Ksh600 |