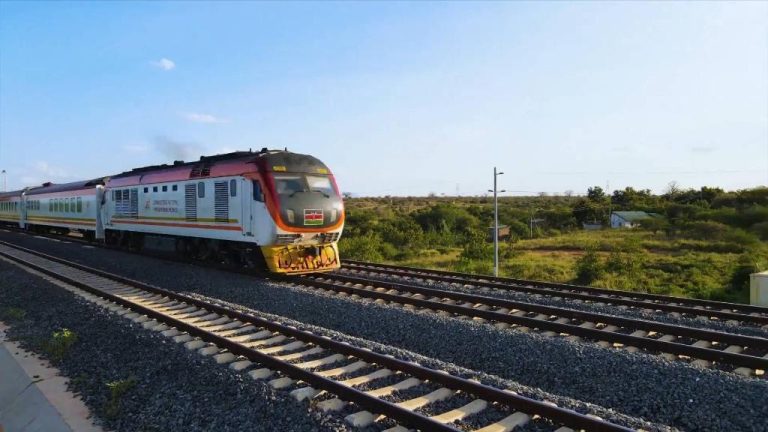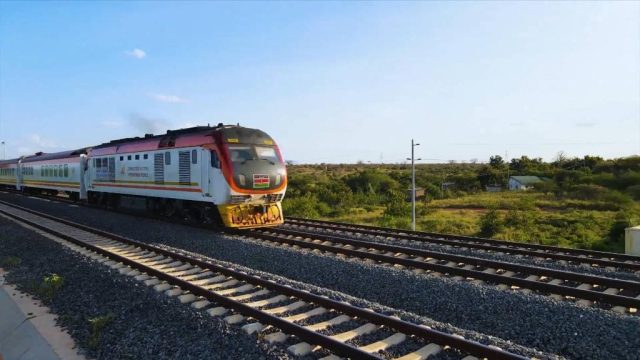 Traveling by train in Kenya can be the most scenic way to see the magnificent views of the parts of the country where the railroads crisscross have to offer. It is also kind of romantic, nostalgic, and most importantly, money-saving as for long, train rides have been known to be cheaper than cars or planes.
Kenya's rail services are managed by the state corporation Kenya Railways since its establishment by the Act of Parliament (Cap 397) in 1978 to provide efficient and safe rail services, as per its mission.
For many years, the rail sector had been on its deathbed due to inadequate funds to revamp infrastructure, lack of well-defined regulatory policies, and competition from other modes of transport, owing to its reliability. However, after 2017, upon completion of the Mombasa-Nairobi Standard Gauge Railway (SGR), significant developments have been noted.
The Kenyan government partnered with the Chinese through China Road and Bridge Corporation (CRBC) to construct SGR as part of flagship projects geared towards the ambitious economic master plan Vision 2030 that seeks to make the country a middle-income and industrialized nation by 2030.
The construction of SGR kicked off in December 2017 and was opened for operation on May 31, 2017, by ex-President Uhuru Kenyatta. The SGR then took its maiden trip with the President aboard. It was available for public booking from the next day, June 1, a public holiday – Madaraka Day – hence 'Madaraka Express.'
Since then, the SGR has been a convenient traveling option for many heading to Mombasa from Nairobi, and vice versa because the train journey takes approximately 5-6 hours, compared to a bus ride which takes nearly 8 hours or even more.
Also, the Madaraka Express has convenient booking and payment methods aside from taking passengers on a fabled journey as it saunters quaint towns like Voi and Mtito Andei, and Tsavo National Park.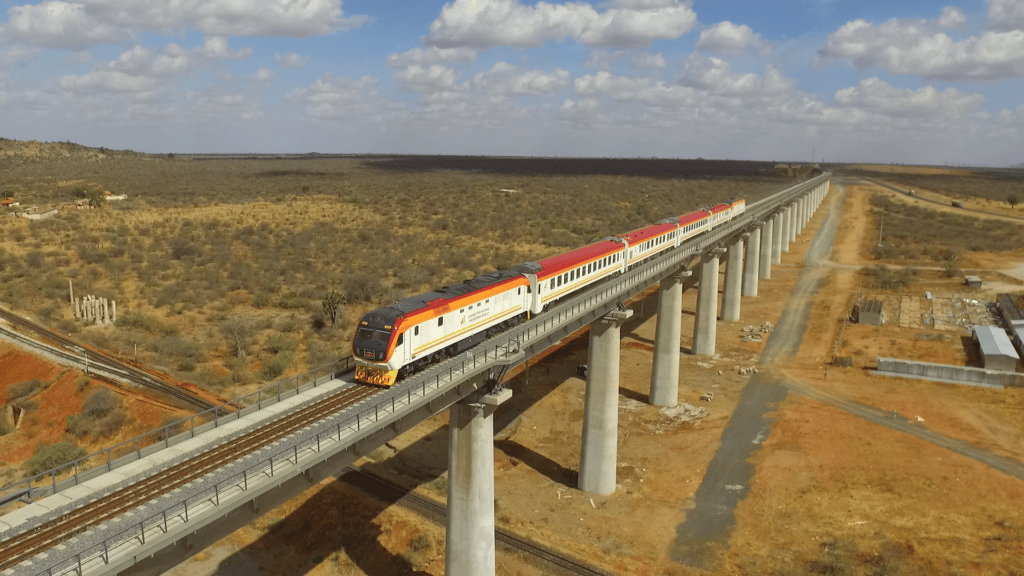 Want to enjoy some of these? Read on to learn more about SGR, how to book your train ride, departure time, fares, and more:
The best ways to book SGR train tickets
Getting your hands on SGR train tickets and finally heading down the tracks is easy. You can get your rail pass via USSD, an online booking platform, or in person:
How to book SGR ticket using USSD
Follow these steps to get your SGR ticket using USSD;
1. Dial SGR's USSD code on your phone – *639#
2. Choose a train of your choice
3. Choose your route by giving the point of departure and destination
4 Give your date of travel
5. Select your preferable compartment as either first or economy class
6. Submit details of additional passengers if there are any
7. Enter your name as it appears on your ID or passport
8. Submit to pay
An automated popup Mpesa message will appear on the phone screen, prompting you to confirm the payable amount and then enter your mobile wallet PIN to process the payment.
Done! You've booked your SGR train ticket via USSD, and Madaraka Express will send you a message with your e-ticket number, showing the departure time, date, seat number, and destination.
Note: Do not delete the Mpesa message. It can be used to print out your SGR ticket before boarding the train.
How to book SGR train tickets online
Madaraka Express (SGR) leverages the advanced technological system to give its customers an experiential online booking process that is time-saving and reliable as it operates 24/7.

How do you book an SGR train online?
1. Visit metickets.krc.co.ke
2. On the top page menu, you will see 'Madaraka Express – Online Booking'
3. Go to 'Train Type' and select either Inter County, Express, or Suswa train
4. Choose your departure location, destination, and date
5. Click 'Book a Train'
6. On the next page, add details of those you are traveling with, if any
7. Select your coach type as either first or economy class
8. Your payable SGR fare will be displayed. Click 'Book a Train'
9. On the new window, add passenger details – full name, ID number, gender, and nationality
10. Enter your Mpesa number and hit 'Proceed to Payment'
You will be directed to the Reservation Details page, where you will confirm all the presented details before accepting the terms and conditions and paying the train fare.
If you click the 'Pay Now' option, a Mpesa popup message will be sent to your phone to input your PIN and authorize the transaction. There is also a 'Pay Later' alternative, whereby customers have a 30 mins period of paying for the SGR train ticket after making an online booking.
How do you pay your SGR train fare via Mpesa after booking?
1. Go to the sim toolkit and select Mpesa on your phone
2. Navigate to 'Lipa na Mpesa'
3. Select Paybill
4. Enter Madaraka Express (SGR) paybill number 809888
5. Enter the account number 7806842
6. Input your train fare amount
7. Enter your PIN to confirm
Go back to Madaraka Express online ticketing site and refresh to check your payment status and access your SGR ticket.
How to book SGR train tickets physically
The last way of obtaining SGR train tickets is by getting them over the counter, in person. You can book SGR by visiting the nearest Madaraka Express Passenger Service station. However, this can be tedious as it can be hindered by long queues and sometimes, lack of important information like whether a certain train has been fully booked or not.
What is the cost of traveling by SGR?
A Madaraka Express (SGR) ticket from Nairobi Terminus to Mombasa costs Ksh1,000 for adults and Ksh500 for kids on the economy coach, while on the first class, it is Ksh3,000 and Ksh1,500 for kids between the ages 3 to 11.
Passengers should walk to the train station 1 hour (60 minutes) before the scheduled departure time and board the train 11 minutes before the set time.
Does a 3-year-old need an SGR ticket?
No, Madaraka Express children's fare policy classifies persons below 11 years as kids. However, guardians of those below the age of 3 are not required to purchase train tickets as they travel free of charge in the company of a parent or guardian.
On the other hand, for children between the ages of 4-11 to travel on the SGR train, parents and guardians must pay a train ticket which usually costs 50% of the adult fare. Those above 12 years pay for a rail pass equivalent to adult fare.
What is SGR's luggage policy?
Getting you and your baggage to your destination is a priority for Madaraka Express. The maximum weight of luggage allowed on the SGR is 30 kilograms or an equivalent measuring 2 meters in height by 1 meter in breadth and 1 meter in width.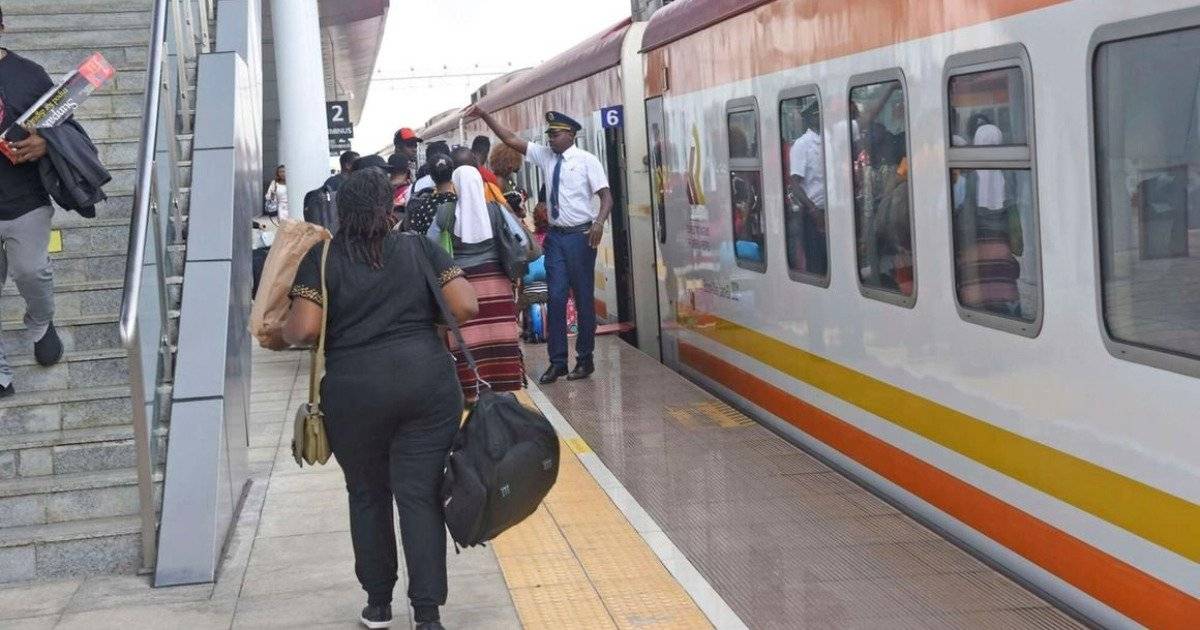 If you lost your items on SGR, you must post a claim with the Madaraka Express team within 30 days from the incident date.
How many passengers does Madaraka Express carry?
The SGR passenger train carries 1,096 people, and its maximum speed is 120km/hr.
Is there food on SGR trains?
Yes, passengers can purchase snacks and freshly prepared meals on the onboard menu. NAS Servair Kenya is a company that provides catering services with food-for-purchase options on the Madaraka Express train.
Concluding, take note that you cannot travel with pets aboard the SGR trains because they can pollute train spaces and cause discomfort to other passengers. For more information about Madaraka Express, call 0709388887 for general inquiries and complaints, 0709388888 for bookings, or email info@krc.co.ke.