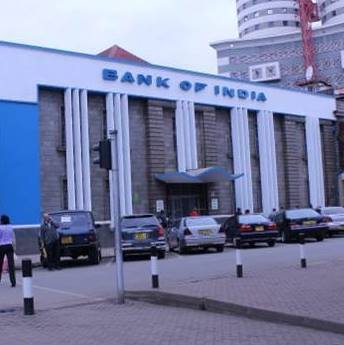 Bank of India Kenya Swift Codes & Branch codes
The Bank of India (BOI) is a prominent financial institution with branches across the globe, including in Kenya. When initiating an international money transfer to or from a Bank of India account in Kenya, make sure to provide the correct SWIFT code (BKIDKENA) to ensure a seamless and secure transaction. This code enables banks worldwide to accurately route your funds to the intended recipient, minimizing the risk of errors and delays in the process.
For the Bank of India's Kenya branch, the SWIFT code is as follows: BKIDKENA.
This 8-character code can be broken down as follows:
'BKID': Bank Identifier Code (BIC) for the Bank of India.
'KE': The two-letter country code for Kenya, indicating the location of the branch.
'NA': The two-letter location code, which in this case is used to represent Nairobi, the capital city of Kenya where the BOI branch is situated.
In some cases, an 11-character SWIFT code is required, which includes a 3-digit branch code at the end. However, the Bank of India Kenya's SWIFT code only has 8 characters, as it pertains to the bank's primary branch in the country.
Bank of India Kenya Swift Codes & Branch codes
The Bank of India (BOI) Bank Code
Branch Code
Branch Name
05
000
Kenyatta Avenue , Nairobi
Open
05
001
Nkrumah Road , Mombasa
Open
05
002
Industrial Area
Open
05
003
Westlands
Open
05
004
Kisumu
Closed
05
005
Eldoret
Open