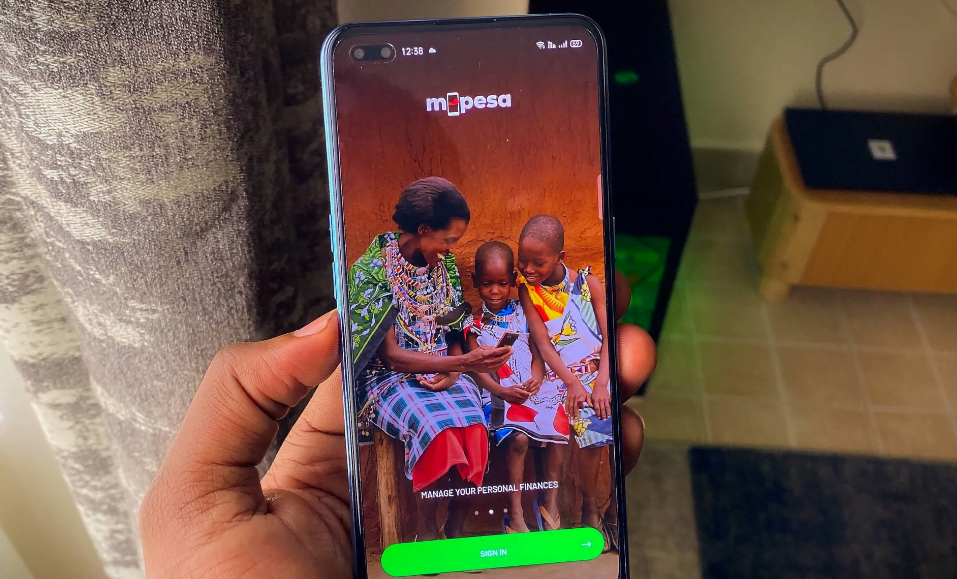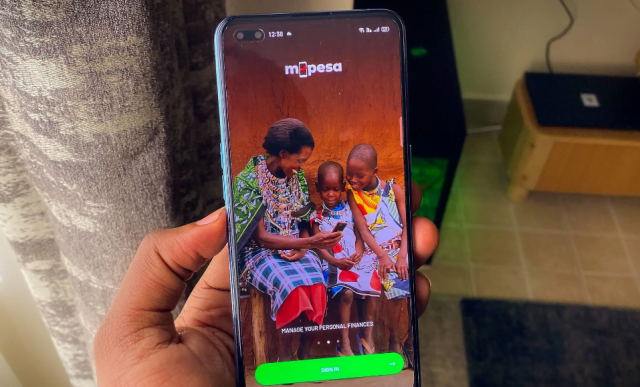 Mesmerizing cities, Nairobi. Quaint towns. Architectural marvels, Mombasa. Transfixing wilderness, Maasai Mara. Impressionist artworks, Malindi art galleries. Stunning landscapes; everywhere. Without mentioning the hallmarks of great cultural diversity in each corner of the country, when you visit Kenya, you have to admit that it is an amazing place.
While starting to explore these and many other fascinating things that Kenya has to offer, there is one thing you have to know – the easiest way to pay for services in Kenya is through Mpesa, whereby making monetary transactions is "as quickly and easily as sending a text message," according to BBC.
What is Mpesa?
M-Pesa ('M' for mobile, and 'Pesa,' a Swahili word for money) is a mobile cash service that allows users to transact offline using SIM cards without the need for any routing application or a bank account but a SIM toolkit, STK.
It is operated by Safaricom PLC, the largest mobile network operator in Kenya, serving more than 50 million customers with low-cost access to financial services since its launch in 2007.
When you register Mpesa as a tourist or a non-resident, you will enjoy seamless services of sending money, paying bills, and receiving cash on one platform. That is convenient, right?
Registering on Mpesa as a tourist or non-resident
How easy is it to register for Mpesa in a process that takes about 5 to 10 minutes at maximum with minimal paperwork? A Safaricom SIM card is your ticket to using Mpesa services in Kenya. So, to start using Mpesa as a non-resident, follow these steps to get yourself a Safaricom line and begin transactions on Mpesa:
1. Visit your nearest Safaricom Care Desks or Customer Care outlets. Thankfully, they are available countrywide and at the entry points in major airports, providing unmatched convenience and high levels of customer satisfaction. Some of the Customer Care outlets that conduct non-resident Safaricom SIM registrations in Nairobi and around Mombasa are located at;
* JKIA – Terminal 1A
Jomo Kenyatta International Airport, Terminal 1A
* JKIA – Gate 6
Jomo Kenyatta International Airport, Gate 6
* JKIA – Gate 15
Jomo Kenyatta International Airport, Gate 15
* MIA
Moi International Airport, Terminal 1, ground floor, Mombasa
* Nyali
Nakumatt Nyali , Malindi Road, Mombasa
* Mtwapa
Simba Telcom – Mombasa Kilifi road next to Tuskys supermarket
* Rex
Rex House, Ground Floor Moi Avenue, Mombasa
As a foreigner, tourist, or non-resident, you cannot register your Safaricom SIM card at local Mpesa shops or agents. You must seek help desk services from authorized outlets available countrywide.
2. At the Safaricom Customer Care desks or outlets, as a foreigner, you will be asked to produce a registration document. Of course, not a government-issued ID but a valid passport before your details, like name, email, postal address, and identification number, are fed into an eKYC gadget for digital customer onboarding and identity verification.
At this stage, your photo will be taken using the tablet, and registration for a new SIM card will begin immediately when all the required information is filled, verified, digitally signed, and submitted.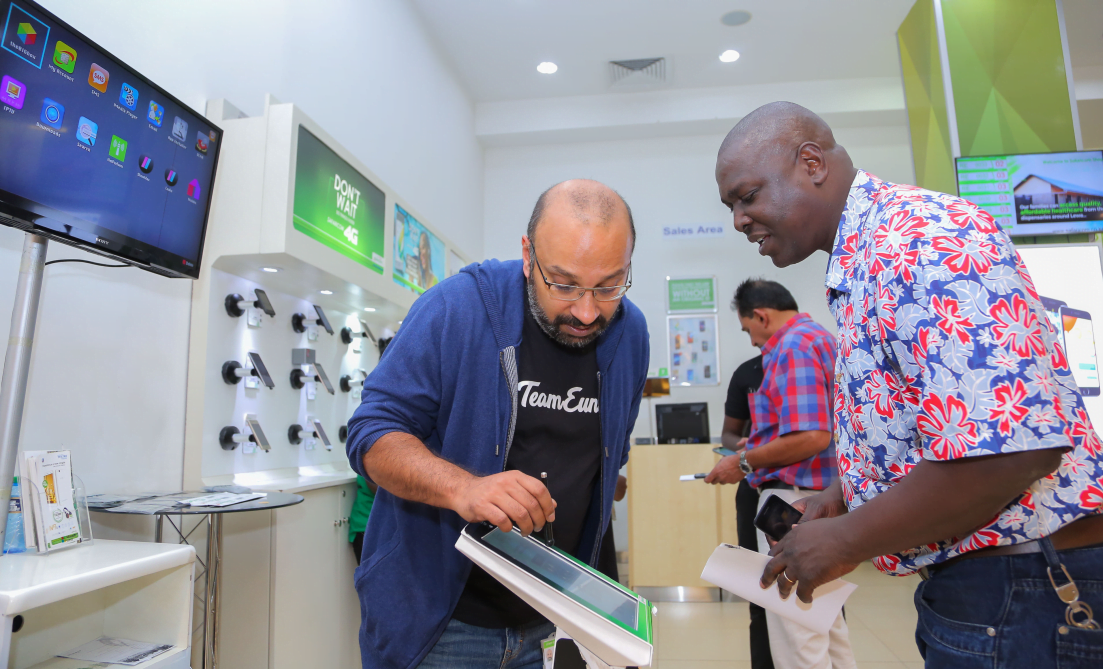 3. Your SIM card is now registered, and you are now a Safaricom user. Now pay the required amount of Ksh100, in which Ksh50 is the cost of the SIM, and the other Ksh50 covers the cost of first-time airtime top-up to activate the line. Pay at the point of sale in cash or using a supported bank card.
4. The customer service agent will give you the Safaricom SIM card at this point to insert it into your phone. Use the four-digit PIN on the green SIM plate labeled PIN 1 to gain access to the SIM card.
You will get messages from Safaricom approving your registration.
5. After confirming that the SIM registration was successful, the customer service agent will begin Mpesa activation, after which you will receive a 4-digit Mpesa PIN via SMS. Use it as your access key and change it to your desired secret PIN.
Alternatively, you can conduct a solo registration on Mpesa by going to the SIM toolkit, selecting 'Activate,' entering the start key received on SMS, creating your own PIN, and keying in your passport number to complete registration.
Mpesa will send a message of successful opt-in. Pay bills, send and receive money using Mpesa.
How much can I pay with Mpesa as a non-resident?
Whether a non-resident, foreigner, tourist, or a local, Mpesa transaction limits cut across the board; are similar. The maximum amount of money your Mpesa can hold at the moment is Ksh300,000. The amount of money you can pay via Mpesa in a day is also Ksh300,000. However, this sum cannot be transferred in one go because the limit of a single transaction is Ksh150,000.
You can make as many transactions as possible, provided you don't cross these set limits. Mpesa transactions are instant.
Important Safaricom USSD codes to know
For real-time customer update requests, callback services, and other critical SIM services, it is wise to have some Safaricom USSD (Unstructured Supplementary Service Data) codes right at hand.
Safaricom USSD codes work when you supply the correct three-digit codes beginning with (*) and ending with (#). It is free to use.
Here are some of Safaricom's quick codes:
| | |
| --- | --- |
| Safaricom service | USSD code |
| Accessing Prepaid self-service | *100# |
| Accessing Postpaid self-service | *200# |
| Checking airtime balance | *144# |
| Recharging airtime | *141# |
| Purchasing data bundles | *544# |
| Purchasing talk time (minutes) | *444# |
| Activating voicemail service | *222# |
| Barring all international calls | *331*0000# |
| Deactivating barring | #330*0000# |
| For all Mpesa services | *334#, *234# |
| Getting Skiza Tunes | *811# |
READ: How to Send Money From United States Directly to Kenya's Mpesa