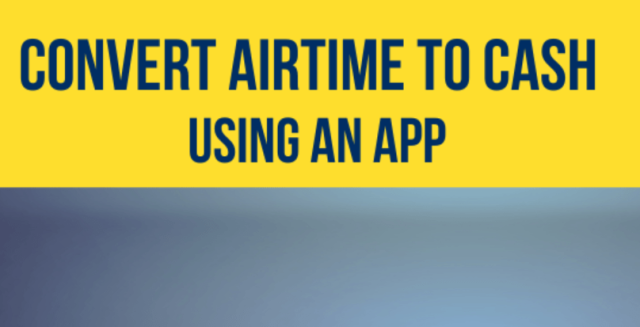 Sometimes, life problems and the trait of forgetfulness, or all, might get us to make mistakes, such as buying airtime when you were supposed to withdraw cash at a Mpesa agent shop.
But that really should not get us to worry because there is a way to convert airtime back to cash, thanks to some innovative apps that let you change excess Safaricom airtime or Airtel credit airtime to real money.
They work like middlemen and charge a conversion fee of around 20-35% such that if you convert, say Ksh1,000 worth of airtime with an exchange company that charges 30% mobile recharge to cash efficiency rate, you will get Ksh700 returned cash.
Here is a selection of the best companies in Kenya that you can use to exchange excess airtime for cash and procedures for doing so. It works for both Safaricom and Airtel networks:
1. Olickhom app
Olickhom – Airtime to Mpesa cash conversion app is the best app for getting your money back after accidentally buying credit airtime on either Safaricom or Airtel lines because of its lowest conversion rate of 20%.
If you had Ksh1,000 in excess airtime on your phone, you will get Ksh800 cash after converting it. That's fair. Further, the Olickhom app is more user-friendly, and the process of changing airtime to cash is simple through these steps;
Find Olickhom on Google Play and download the app to use. The onboarding process is simple>On the app's dashboard, go to Convert Airtime to Mpesa>Choose your mobile operator (It supports Safaricom and Airtel SIMs)>Enter the airtime amount you wish to convert to money. The cash you would receive after the process is successful will show. Click 'Proceed' to get the funds back to your mobile wallet
2. Bambaswap
The second in this list of the best mobile applications for converting airtime to money deposited in your Mpesa or Airtel money is BambaSwap; however, it works only with Safaricom as "plans are underway to accept Airtel & Telkom airtime networks soon."
That is one drawback. The other is it charges a conversion fee of 30%, more than 10% that of the Olickhom app. The minimum airtime amount you can convert to cash is Ksh150, and the maximum is Ksh8,000 if you visit bambaswap.com>click 'Convert Airtime to Cash on the upper navigation menu on the homepage>in the Convert Airtime to M-Pesa Cash Instantly page, enter the amount to change to real money and your phone number.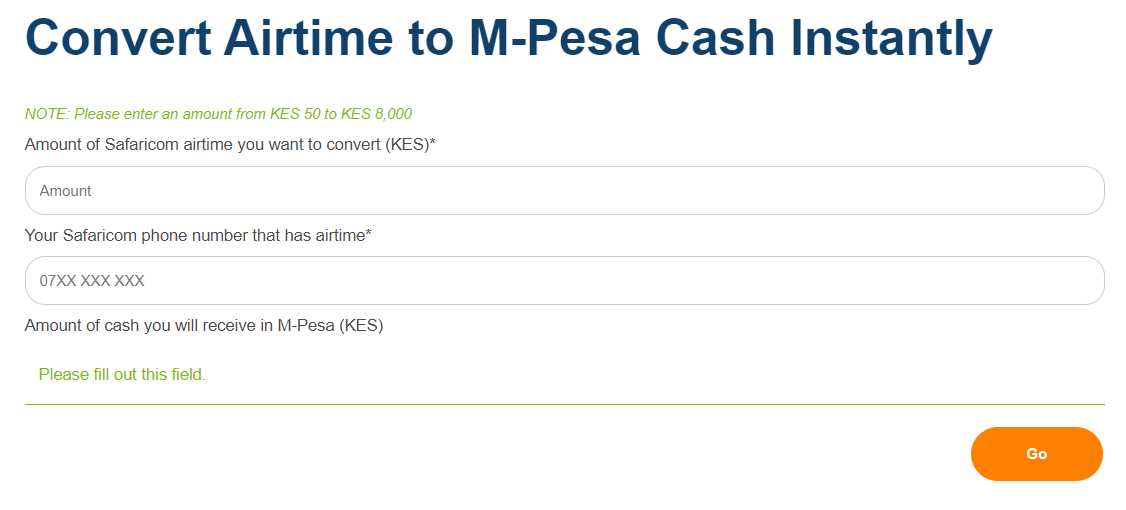 You'll receive a unique code. Dial it to Sambaza the excess credit airtime to receive cash to your Mpesa. It takes less than five minutes.
3. Dbs Kenya Airtime To Mpesa
Dbs Kenya app ranks third as the best app to exchange airtime for cash in Kenya because it supports all networks, Safaricom, Airtel, Telkom, and even Bonga Points.
With Dbs, you get 70% of the airtime value in cash as MPESA, and you can reverse excess credit airtime from as low as Ksh50 to Ksh50,000. It charges a 30% convenience fee.
To get started with this app, visit dbskenya.com or download the application on Play Store>On the front page, go to 'CONVERT NOW'>Choose between Safaricom Airtime, Airtel Airtime, Telkom Airtime, and Bonga Points>Enter amount to convert and hit 'START CONVERTING'>Submit your Mpesa or Airtel number to submit your order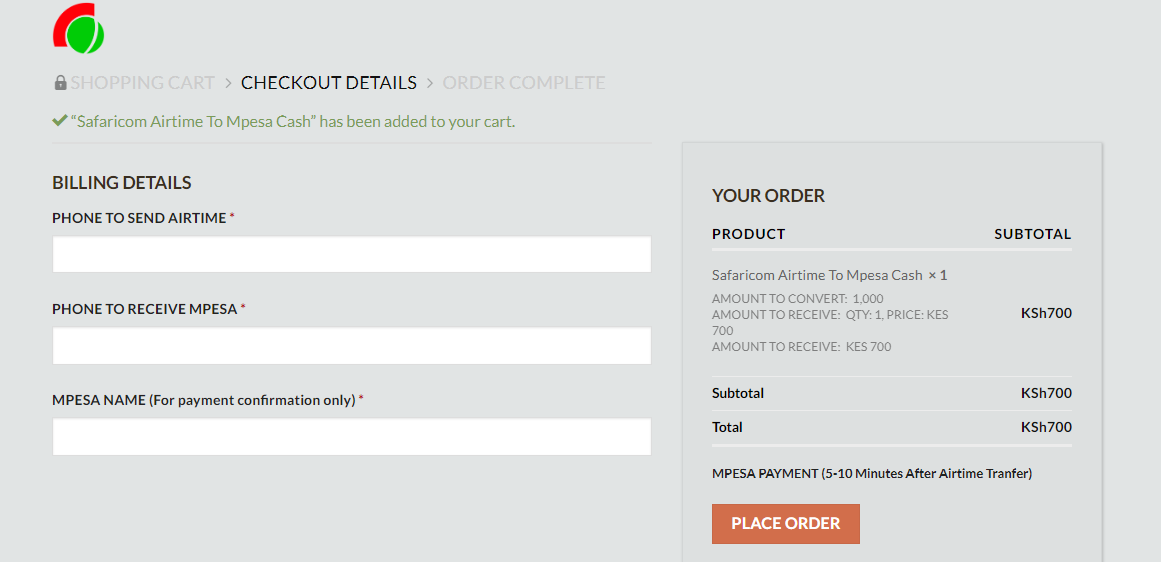 You will get a confirmation message and cash to your mobile wallet almost instantly.