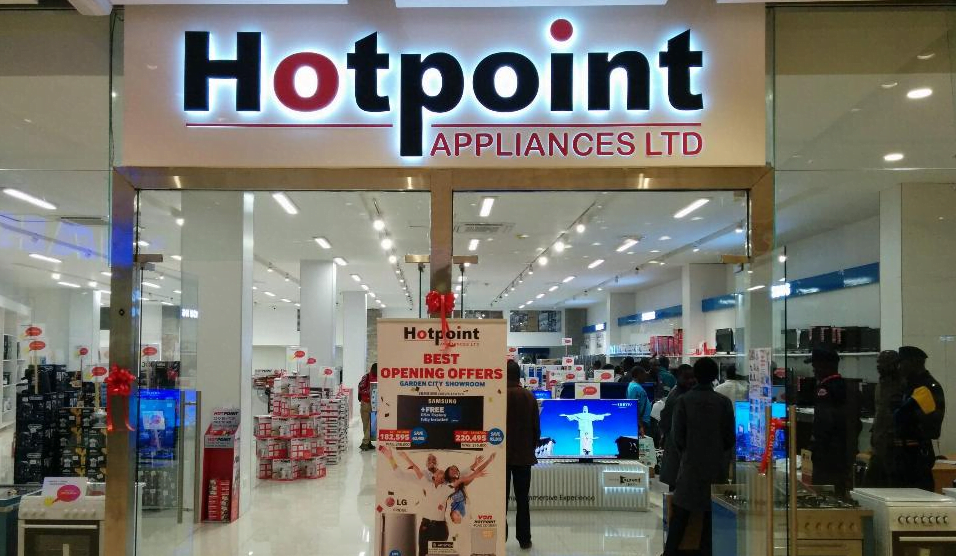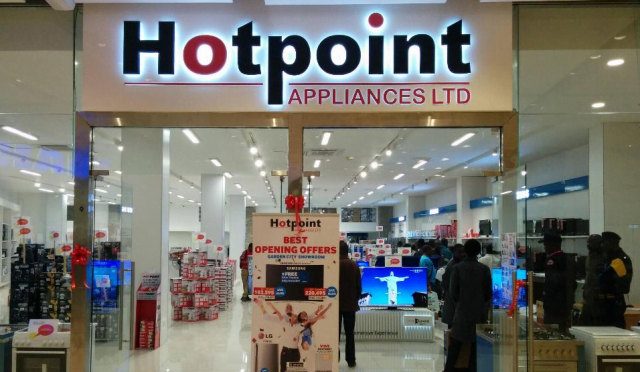 From pressure cookers, deep fryers, and popcorn poppers to slow cookers. Refrigerators to freezers, name them. Hotpoint is popular as one of the largest sellers of consumer electronics and home appliances in Kenya, offering various options when purchasing appliances for private, domestic, and commercial use.
Hotpoint Appliances Limited business' was founded in 1984 when it opened its first store in Sarit Centre shopping mall, Nairobi. Around the world, the consumer electronic goods sector is a multi-billion-dollar industry with big names like Bosch-Siemens Hausgeräte, Panasonic, and LG Electronics on it. So when Hotpoint got a Sole Distributorship Agency deal for LG Electronics in the 1990s, it experienced explosive growth and partnered with more international brands like the Italian Ariston, Westpoint, and Kenwood.
By 2002, Hotpoint's business footprint was already visible all over Kenya, and over the years, it has been attracting and retaining customers by addressing key consumer trends in terms of the type, price, and quality of its products.
Hotpoint, which is managed by director brothers Shashikant Kanani and Keval Kanani, is now operating all over Kenya after moving from only fixed point-of-sale locations to selling goods online. In 2019, it relocated its main business to an office block in Sukari Industrial Estate, off Thika Road, reportedly costing over Ksh1.1 billion.
Speaking to the media at the time, Shashikant Kanani, the Managing Director, said, "This move is part of our long-term plans to have our own facility, which has been designed in line with our requirements in terms of logistics, service, and office space. The company settled on this location because it also accords us easy access to various parts of Nairobi through the Thika Superhighway and Northern Bypass, making it more efficient to make deliveries."
Hotpoint Appliances Limited have several branches across Kenya; take a look at all of them:
Hotpoint Branches and contacts in Kenya
Hotpoint Appliances Ltd has 12 branches in Kenya, apart from its headquarters in Sukari Industrial Estate. There are also three service centers.
* Head Office Sukari Industrial Estate – Off Thika Super Highway, Exit 10, Ruiru
Tel: 020 3699000
Email: info@hotpoint.co.ke
* Binaa Complex Ground Floor – Langata Road, Karen, Nairobi
Tel: 020 3699980
Email: krnmanager@hotpoint.co.ke
* Imaara Ground Floor – Mombasa Road, Nairobi
Tel: 020 3699750
Email: imrretail@hotpoint.co.ke
* Victoria Square Ground Floor – Riara Road, Nairobi
Tel: 020 3699990
Email: riaramanager@hotpoint.co.ke
* Yaya Centre 1st Floor – Off Argwings Kodhek & Ring Road Kilimani, Nairobi
Tel: 020 3699950
Email: yayaretail@hotpoint.co.ke
* Sarit Centre Lower Ground Floor – Off Karuna Road & Lower Kabete, Nairobi
Tel: 020 3699200
Email: retail@hotpoint.co.ke
* Garden City Ground Floor – Thika Road, Nairobi
Tel: 020 3699300
Email: gcretail@hotpoint.co.ke
* Village Market 1st Floor, New Wing – Off Limuru Road, Nairobi
Tel: 020 3699800
Email: vmretail@hotpoint.co.ke
* CBD 680 Hotel Ground Floor – Off Kenyatta Avenue, Nairobi
Tel: 020 3699600
Email: cbdretail@hotpoint.co.ke
* Westgate Ground Floor – 15 Mwanzi Road, Nairobi
Tel: 020 3699900
Email: westgateretail@hotpoint.co.ke
* Likoni Mall Ground Floor – Nyerere Avenue, Mombasa
Tel: 020 3699500
Email: msasales@hotpoint.co.ke
* Nyali Centre Ground Floor – Links Road, Mombasa
Tel: 020 3699700
Email: nyali@hotpoint.co.ke
* Rupa Mall Ground Floor – Eldoret
Tel: 020 3699650
Email: eldoretretail@hotpoint.co.ke
Hotpoint Appliances Limited service centers in Kenya
When your appliances get damaged, or it's not working properly, you can visit the following Hotpoint service centers;
* Sarit Centre Service Centre – Karuna Rd Entrance, Nairobi
Tel: 020 3699250
Email: servicesarit@hotpoint.co.ke
* Mombasa Likoni Service Centre – Nova Complex, next to Naivas Likoni, off Nyerere Avenue
Tel: 020 3699550
Email: servicemsa@hotpoint.co.ke
* Ruiru Service Centre Sukari Industrial Estate – Off Thika Super Highway, Exit 10, Ruiru
Tel: 020 3699400
Email: cicservice@hotpoint.co.ke
READ: The Only Bank in Kenya That Offers Free Account to Mpesa Transfers