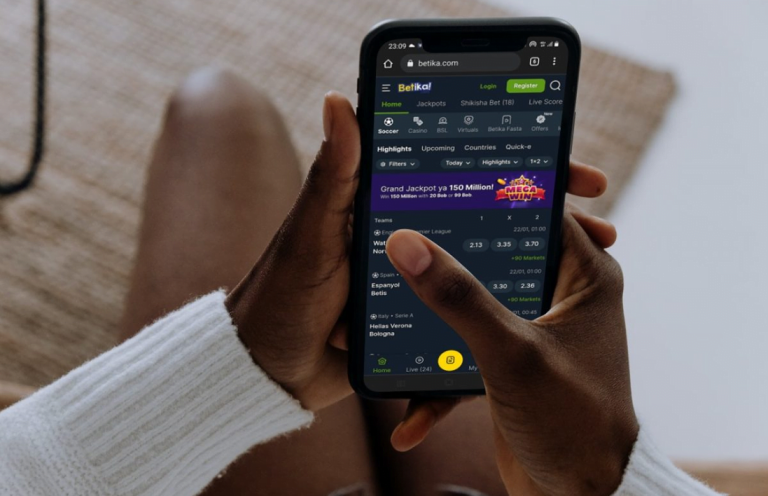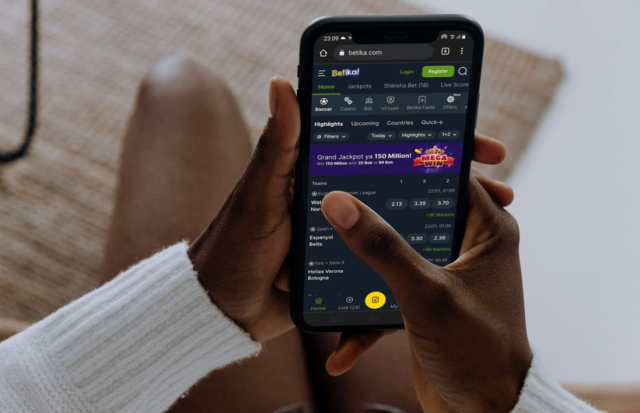 Winning the jackpot or a maximum payout wager is the dream of many Kenyans, precisely the 34% daily bettors of the nearly 84% who have ever played the odds at least once in their lives, according to research by GeoPoll. Riding on the wave of luck, they add games to their bet slips, with a sort of illusion that seems real, hoping that they will win this time around.
However, the chances of striking it rich through high-reward bets are always slender, but when you do, it can really be a life-altering thing, offering a quick fix to poverty and other financial stresses. Not for everybody, though.
For some people, the problems have just begun. One story of Mathew Kipleting is nothing short of emotional and eye-opening. In June 2022, Kipleting, a young man in his mid-20s, won a seven-figure windfall of Ksh2,090,000, a very good amount of money to start a business, pay your way through college, build a house…name them.
Because he had wagered on instant virtuals, the betting company directly deposited the over Ksh2 million winning in his account, where he would withdraw amounts not exceeding the maximum daily Mpesa transactional limit of Ksh300,000. Roughly, this was to be about six withdrawals.
Kipleting cashed out the first Ksh300K and sent it to his mother. At this time, he had already hit the limit and had to wait until the next day to make another cash-out. Sadly, nudges to place more bets to recover the withdrawn money become nearly impossible to ignore. He was now staking Ksh130,000 for a single bet and lost Ksh260,000 in two slips near-instantaneously.
In what may be diagnosed as compulsive gambling by mental health experts, the Nandi native lost close to Ksh1 million chasing the losses, "I lost a total of Ksh830,000 that night alone. I now had around 900,000 in my account And 300k in my mom's," he says.
From the mega win, Kipleting only withdrew Ksh600,000 to his personal accounts after making two withdrawals of Ksh300,000. And of the lump sum, he managed to only use Ksh340,000 constructively after splashing Ksh83,000 on a trip to Mombasa with his girlfriend to get a breath of fresh air for his brutally injured soul.
In Africa, Kenya is the nexus of gambling, with the majority of the youth population, especially males aged 25-34, having a punt on sports betting casinos, virtual, aviators, and spin wheels daily, and Kipleting's story is just one among many. In 2022 alone, the gamblers lost Ksh43.01 billion in legal betting, which ended up in the pockets of bookmakers as profits and some, in the KRA as taxes.
The harmless social activity has become the greatest hindrance to individuals' economic and social progress as it is inextricably linked to suicides, depression, and shame. After finding himself depressed and in debt only a short time after having millions, Kipleting advises, "Our youths should be given lessons on financial literacy and seek financial advice from their elders who have invested."
Admittedly, Kenyans struggling with addiction should be supported. As a strategy for change, you may begin by deleting your gambling account to put problem gambling under control. In this article, we talk about how to delete your Betika account, one of the most popular Betting sites around:
How to delete Betika gambling account
From losing money, ruining relationships, and injuring self-esteem to draining your work performance, the effects of gambling are very harmful. Learn how to delete your Betika account and diverge from the dangerous route en route to success. Although the process is 'man-madely' long-like, and you can guess why, follow them to delete your betting account permanently;
1. On your email platforms; Gmail, Yahoo, Outlook, etc., go to 'Compose' to start a new email
2. Add the recipient of the email as accountclosure@betika.com
3. Type the subject as 'Betika account closure'
4. On the email body, give your name, phone number, and reasons to delete the account. Also, state the last deposited amount and account balance at the time of the account closure request.
5. As an email attachment, send a copy of your ID as a photo or PDF
6. Send the email
This is how to permanently delete your Betika account. You will receive a response in the next working day about the progress of account deletion. Alternatively, to temporarily deactivate your Betika account, dial *644*10#.