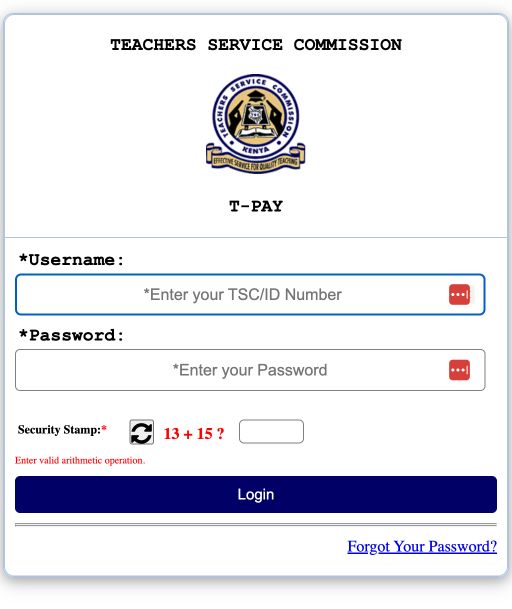 TSC Implements Unified Payroll Number UPN System
The Teachers Service Commission (TSC) has recently introduced the Unified Payroll Number (UPN) system in Kenya. This innovative approach aims to streamline payroll management and ensure the timely and accurate disbursement of salaries for teachers across the country.
The adoption of the UPN system is part of TSC's commitment to improving the efficiency of its operations and enhancing the overall experience for teaching staff. By implementing a centralized payroll management system, TSC can better track salary information and reduce the likelihood of discrepancies or delays in payment.
The UPN system will also help to eliminate cases of ghost workers, as every teacher will be assigned a unique identification number. This will ensure that all teachers on the payroll are legitimate and that funds are allocated appropriately.
To register for a UPN, teachers are required to provide their personal information, including their full name, date of birth, TSC number, and National ID number. Once registered, teachers will receive their UPN, which they can use to access their salary information and other payroll-related details.
The transition to the UPN system has been met with widespread support from teachers, as it is expected to bring transparency and accountability to the payroll process. The new system will make it easier for teachers to verify their salary information and to address any issues that may arise.
In conclusion, the TSC's adoption of the Unified Payroll Number (UPN) system is a significant step towards enhancing the payroll experience for teachers in Kenya. This move will not only improve efficiency but also promote transparency and accountability in the allocation of funds.