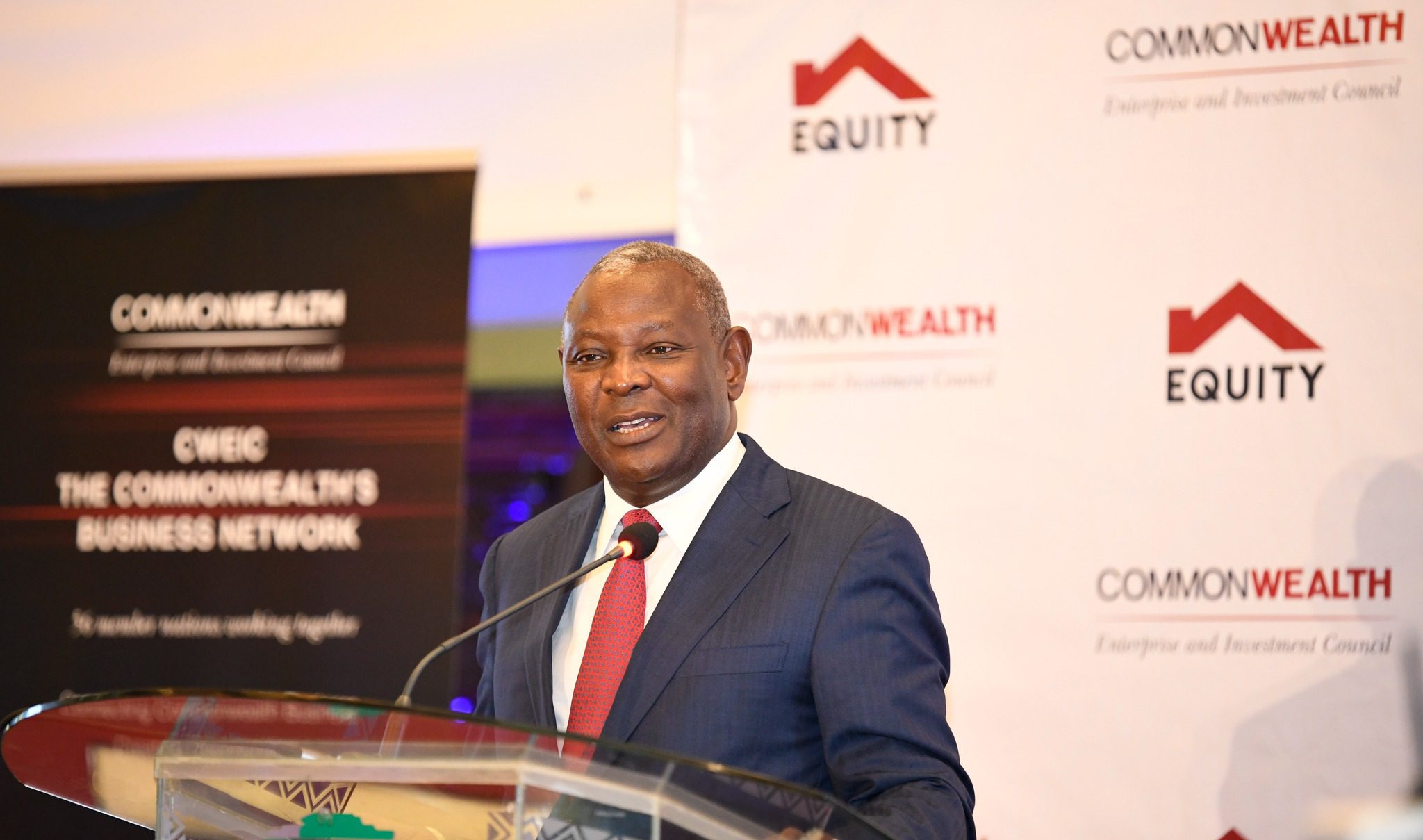 Equity Bank Kenya Swift codes
Equity Bank Kenya, founded in 1984, is a leading financial institution based in Nairobi, Kenya. Originally established as a provider of microfinance services to low-income individuals, the bank has since evolved into a full-service commercial bank catering to a diverse clientele. It is a member of Equity Group Holdings Limited, which has a strong presence in several African countries.
Equity Bank is widely recognized for its innovative and transformative approach to banking services, enabling financial inclusion for millions of unbanked individuals across Kenya. The bank employs a customer-centric model, offering various products and services such as savings accounts, personal and business loans, mortgages, insurance, and investment options.
The following is a compilation of Equity Bank Swift codes & branch codes:
Equity Bank Kenya SWIFT Code is EQBLKENA
| | | |
| --- | --- | --- |
| Equity Bank Code  | Branch Code  | Branch Name  |
| 68 | 000 | Equity Bank Head Office |
| 68 | 001 | Equity Bank Corporate |
| 68 | 002 | Equity Bank Fourways |
| 68 | 003 | Kangema |
| 68 | 004 | Karatina |
| 68 | 005 | Kiriaini |
| 68 | 006 | Murarandia |
| 68 | 007 | Kangari |
| 68 | 008 | Othaya |
| 68 | 009 | Thika / Equity Plaza |
| 68 | 010 | Kerugoya |
| 68 | 011 | Nyeri |
| 68 | 012 | Tom Mboya |
| 68 | 013 | Nakuru |
| 68 | 014 | Meru |
| 68 | 015 | Mama Ngina |
| 68 | 016 | Nyahururu |
| 68 | 017 | Community |
| 68 | 018 | Community Corporate |
| 68 | 019 | Embu |
| 68 | 020 | Naivasha |
| 68 | 021 | Chuka |
| 68 | 022 | Muranga |
| 68 | 023 | Molo |
| 68 | 024 | Harambee Avenu |
| 68 | 025 | Mombasa |
| 68 | 026 | Kimathi Street |
| 68 | 027 | Nanyuki |
| 68 | 028 | Kericho |
| 68 | 029 | Kisumu |
| 68 | 030 | Eldoret |
| 68 | 031 | Nakuru Kenyatta Avenue |
| 68 | 032 | Kariobangi |
| 68 | 033 | Kitale |
| 68 | 034 | Thika Kenyatta Avenue |
| 68 | 035 | Knut House |
| 68 | 036 | Narok |
| 68 | 037 | Nkubu |
| 68 | 038 | Mwea |
| 68 | 039 | Matuu |
| 68 | 040 | Maua |
| 68 | 041 | Isiolo |
| 68 | 042 | Kagio |
| 68 | 043 | Gikomba |
| 68 | 044 | Ukunda |
| 68 | 045 | Malindi |
| 68 | 046 | Mombasa Digo Road |
| 68 | 047 | Moi Avenue |
| 68 | 048 | Bungoma |
| 68 | 049 | Kapsabet |
| 68 | 050 | Kakamega |
| 68 | 051 | Kisii |
| 68 | 052 | Nyamira |
| 68 | 053 | Litein |
| 68 | 054 | Equity Centre Diaspora |
| 68 | 055 | Westlands |
| 68 | 056 | Industrial Area Kenpipe Plaza |
| 68 | 057 | Kikuyu |
| 68 | 058 | Garissa |
| 68 | 059 | Mwingi |
| 68 | 060 | Machakos |
| 68 | 061 | Ongata Rongai |
| 68 | 062 | Ol-kalao |
| 68 | 063 | Kawangware |
| 68 | 064 | Kiambu |
| 68 | 065 | Kayole |
| 68 | 066 | Gatundu |
| 68 | 067 | Wote |
| 68 | 068 | Mumias |
| 68 | 069 | Limuru |
| 68 | 070 | Kitengela |
| 68 | 071 | Githurai |
| 68 | 072 | Kitui |
| 68 | 073 | Ngong |
| 68 | 074 | Loitoktok |
| 68 | 075 | Bondo |
| 68 | 076 | Mbita |
| 68 | 077 | Gilgil |
| 68 | 078 | Busia |
| 68 | 079 | Voi |
| 68 | 080 | Enterprise Road |
| 68 | 081 | Equity Centre |
| 68 | 082 | Donholm |
| 68 | 083 | Mukurwe-ini |
| 68 | 084 | Eastleigh |
| 68 | 085 | Namanga |
| 68 | 086 | Kajiado |
| 68 | 087 | Ruiru |
| 68 | 088 | Otc |
| 68 | 089 | Kenol |
| 68 | 090 | Tala |
| 68 | 091 | Ngara |
| 68 | 092 | Nandi Hills |
| 68 | 093 | Githunguri |
| 68 | 094 | Tea Room |
| 68 | 095 | Buru Buru |
| 68 | 096 | Mbale |
| 68 | 097 | Siaya |
| 68 | 098 | Homa Bay |
| 68 | 099 | Lodwar |
| 68 | 100 | Mandera |
| 68 | 101 | Marsabit |
| 68 | 102 | Moyale |
| 68 | 103 | Wajir |
| 68 | 104 | Meru Makutano |
| 68 | 105 | Malaba Town |
| 68 | 106 | Kilifi |
| 68 | 107 | Kapenguria |
| 68 | 108 | Mombasa Road |
| 68 | 109 | Eldoret Market |
| 68 | 110 | Maralal |
| 68 | 111 | Kimende |
| 68 | 112 | Luanda |
| 68 | 113 | Ku Sub Branch |
| 68 | 114 | Kengeleni |
| 68 | 115 | Nyeri Kimathi Way |
| 68 | 116 | Migori |
| 68 | 117 | Kibera |
| 68 | 118 | Kasarani |
| 68 | 119 | Mtwapa |
| 68 | 120 | Changamwe |
| 68 | 121 | Hola |
| 68 | 122 | Bomet |
| 68 | 123 | Kilgoris |
| 68 | 124 | Keroka |
| 68 | 125 | KAREN |
| 68 | 126 | KISUMU ANGAWA AVE |
| 68 | 127 | MPEKETONI |
| 68 | 128 | NAIROBI WEST |
| 68 | 129 | KENYATTA AVENUE |
| 68 | 130 | City Hall |
| 68 | 131 | Eldama Ravine |
| 68 | 132 | Embakasi |
| 68 | 133 | KPCU |
| 68 | 134 | Ridgeways |
| 68 | 135 | Runyenjes Sub Branch |
| 68 | 136 | Dadaad |
| 68 | 137 | Kangemi |
| 68 | 138 | Nyali Centre Corporate |
| 68 | 139 | Kabarnet |
| 68 | 140 | Westlands Corporate |
| 68 | 141 | Lavington Corporate |
| 68 | 142 | Taita Taveta |
| 68 | 143 | Awendo |
| 68 | 144 | Ruai |
| 68 | 145 | Kilimani |
| 68 | 146 | Nakuru Westside Mall |
| 68 | 147 | Kilimani Supreme |
| 68 | 148 | JKIA Cargo Centre |
| 68 | 149 | EPZ Athi River |
| 68 | 150 | Oyugis |
| 68 | 151 | Mayfair Supreme Centre |
| 68 | 152 | Juja |
| 68 | 153 | Iten |
| 68 | 154 | Nyali Supreme Centre |
| 68 | 155 | Thika Supreme Centre |
| 68 | 156 | Mombasa Supreme Centre |
| 68 | 157 | Kapsowar Sub-Branch |
| 68 | 158 | Kwale |
| 68 | 159 | Lamu |
| 68 | 160 | Kenyatta Avenue Supreme |
| 68 | 161 | KPA Sub-Branch Mombasa |
| 68 | 162 | Gigiri Supreme Centre |
| 68 | 163 | Karen Supreme Centre |
| 68 | 164 | Eldoret Supreme Centre |
| 68 | 165 | Kakuma |
| 68 | 166 | Archers Post |
| 68 | 167 | Mutomo |
| 68 | 168 | Kiserian Sub Branch |
| 68 | 169 | Dagoretti Corner |
| 68 | 170 | Kisumu Supreme Centre |
| 68 | 171 | Thika Makongeni |
| 68 | 172 | Kutus Sub – Branch |
| 68 | 173 | Kibwezi Sub – Branch |
| 68 | 174 | Ruaka |
| 68 | 175 | Garden City |
| 68 | 176 | Mlolongo |
| 68 | 177 | Embassy House |
| 68 | 178 | Wangige Sub Branch |
| 68 | 179 | Utawala |
| 68 | 180 | Kawangware sub Branch |
| 68 | 181 | Emali Branch |
| 68 | 182 | Kagwe Sub – Branch |
| 68 | 183 | Rumuruti Branch |
| 68 | 184 | Sotik |
| 68 | 185 | Isinya |
| 68 | 186 | Laare |
| 68 | 187 | Isibania |
| 68 | 188 | Kenyatta Market |
| 68 | 189 | Inland Container Depot (ICD) Embakasi |
| 68 | 190 | Engineer |
| 68 | 191 | Njabini |
Equity bank SWIFT codes and branches