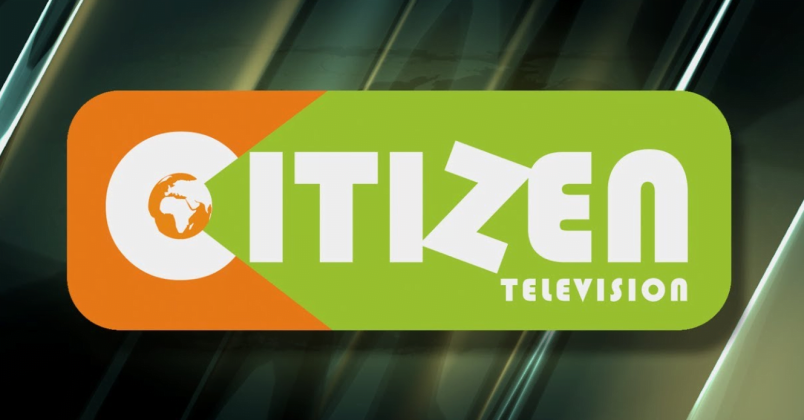 Established in 1999 by prominent businessman Samuel Kamau Macharia, better known as S.K Macharia, Citizen TV has evolved to be one of the biggest media brands in Kenya under Royal Media Services (RMS), with a market share of 38%, according to the latest report by the Media Council of Kenya (MCK).
Further, the media regulator's study findings alluded that Citizen TV's parent company is one of the most trusted media organizations in Kenya, with a score of 62%.
Citizen TV produces a variety of programs, content, and services in English and Kiswahili as primary languages to audiences in Kenya, Uganda, Tanzania, and Rwanda.
Despite cutthroat competition from other broadcasters such as NTV of Nation Media Group and KTN of Standard Media Group, this RMS-owned station has continued to hold its nerve, developing and adapting new market strategies to keep up with relevancy in the digital age – like coming up with Citizen Digital and video on demand service Viusasa.
Because of its impartiality and boldness, Citizen TV is popular for delivering in-depth news coverage in news broadcasts like Day Break, Jeff Koinange Live, Citizen Nipashe, and Sunday Live, among others.
Citizen TV is available for watching in digital boxes like StarTimes, GoTV, and DSTV, plus other free-to-air decoders, but you can also watch it online at no cost. How can you watch Citizen TV online?
Watch Citizen TV online
Citizen TV offers free live streaming of news and other shows on two platforms – YouTube and Citizen Digital. Here is how you can watch Citizen TV live on the internet around the world.
Citizen TV live: YouTube
1. Visit www.youtube.com
2. On the YouTube search bar, type 'Citizen TV live'
3. In the top results, you'll see a live video by a verified Citizen TV Kenya YouTube page


4. Click to watch the Citizen TV live stream
Citizen TV live: Citizen Digital
1. Visit www.citizen.digital
2. On the top bar, click on the 'LIVE TV' red icon

On the new page, you'll watch Citizen television live from anywhere in the world for free. The advantage of streaming Citizen TV is that you get to watch all past episodes of shows and insightful interviews, recorded, uploaded, and updated on a daily.
How many TV stations does Royal Media Services own?
Royal Media Services (RMS) owns 3 television stations in Kenya. These are Citizen TV and vernacular TV stations Ramogi TV of the Luo and Inooro TV that targets Agikuyu-speaking audience.
How many radio stations does Royal Media Services own?
RMS, the S.K Macharia-owned organization, has 13 radio stations under its name: One of the biggest radio stations in Kenya, Radio Citizen, Hot 96 FM, and vernacular stations Inooro FM (Agikuyu), Ramogi FM (Luo), coastal culture-focused station Bahari FM, Egesa FM (Gusii), Mulembe FM of the Luhya nation, Kamba language station Musyi FM, Muuga FM that targets Ameru audience, Chamgei FM of the Kalenjins, Wimwaro FM that broadcasts in Aembu dialect, Sulwe FM of Bukusu language and Vuuka FM, the country's number one Maragoli station.
How many people watch Citizen TV daily?
Ostensibly, Citizen TV is the leading competitor in the Kenyan media landscape, with extensive infrastructure, a huge audience, and a reputation. According to its website, Royal Media Services television stations (Citizen TV, Ramogi TV, and Inooro TV) receive over 7 million viewers, per day, with Citizen TV claiming a significant part of the general audience – over 2.5 million viewers daily, making it a coveted tool of national influence.
Who are Citizen TV journalists?
The following table shows journalists: news anchors, reporters, and personalities of Citizen TV with their job function at the largest privately owned media company in Kenya: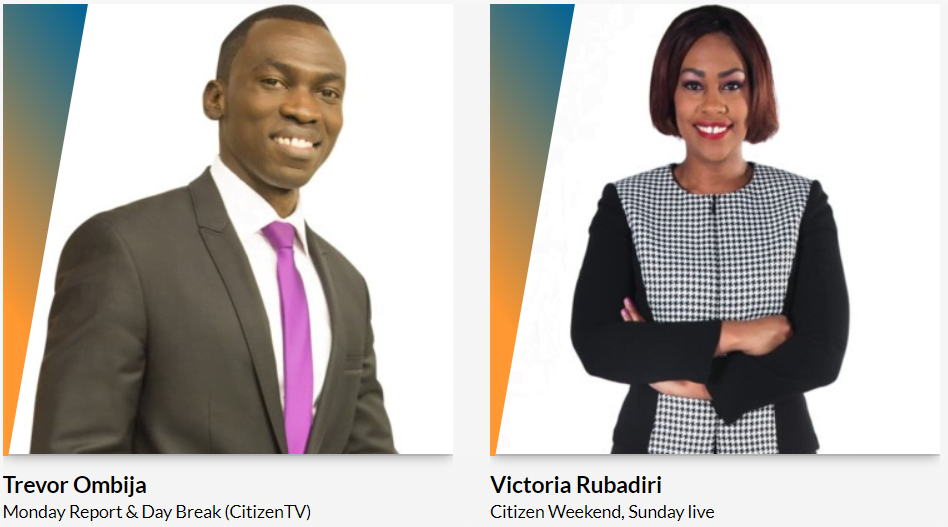 | | |
| --- | --- |
| Citizen TV personality | Job function |
| Ben Kirui | Reporter |
| Chemutai Goin | News reporter |
| Collins Dominic Kariuki Ngori | Host, One Love reggae show |
| Denis Otieno | Business reporter |
| DJ Flash Kenya | Mseto East Africa |
| Jeff Koinange | News anchor, JKL, and Sunday Live |
| Mashirima Kapombe | Anchor, Sema na Citizen, and Nipashe Wikendi |
| Mwanahamisi Hamadi | Anchor, Sema na Citizen, and Nipashe |
| Patrick Igunza | Business reporter |
| Swaleh Mdoe | Anchor, Sema na Citizen, and Nipashe  |
| Teddy Eugene Otieno | Voice artist |
| Trevor Ombija | Anchor, Monday Report, and Day Break |
| Victoria Rubadiri | Anchor, Citizen Weekend, and Sunday Live |
| Willy M Tuva | Host, Mseto East Africa |
| Wycliffe Orandi | News anchor |
| Yvonne Okwara | Anchor, Citizen Tonight |