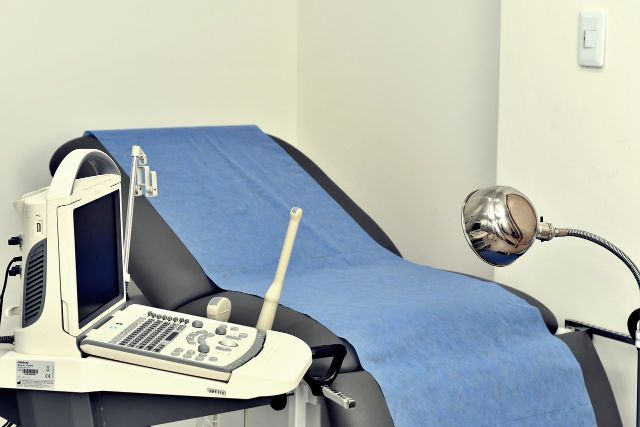 Gynecologists in Nairobi
Nairobi, the capital city of Kenya, is home to numerous highly qualified and experienced gynecologists who offer a wide range of women's health services. These medical professionals specialize in diagnosing and treating various conditions related to the female reproductive system, including but not limited to menstrual disorders, fertility issues, pregnancy care, menopause symptoms, and gynecological cancers.
Gynecology is the branch of medicine that deals with diseases that affect women and girls, especially those affecting the reproductive system.
Common problems under their purview include;
Cervical Dysplasia
Menstrual Disorders
Pelvic Floor Prolapse
Pelvic Pain
Polycystic Ovarian Syndrome
Uterine Fibroids
Urinary Incontinence
Especially painful cramps
Severe abdominal pain
Heavy and/or prolonged bleeding between periods or during intercourse
Issues relating to pregnancy
It is also advisable to go for regular screening for preventative or early detection measures.
Below is a list of gynecologists you can visit in the Nairobi area;
Dr. Odidi Kendo
Nairobi CBD Mara Road
0724901681
Dr. John Nyamu
Nairobi CBD; Tom Mboya Street
0722 525416
Dr. Wainaina Mungai
Nairobi CBD; Tom Mboya Street
+254 20 4408298
Dr. Joseph Kiara
Nairobi CBD; Aga Khan Walk
Dr. Cromwell Mwakirungu
Upper Hill; Ngong Avenue
0776087500
Dr. Ikol Allan Adungo
Upper Hill; Ngong Road 5th Avenue Junction
0722 960817
Dr. Alfred Osoti
Upper Hill; Ngong Road
Dr. Wanjiku Ndungu
Upper Hill; Ngong Road
5th Ngong Avenue Suites 6th floor. suite 6-7 Opposite Traffic police Nairobi area
Dr. Moses Osom Okech
Nairobi CBD; Monrovia Street
2nd Floor the Galleria Mall,
Cnr Magadi & Langata Road,
Nairobi Central, 00100
Dr. Charles Maina
Nairobi CBD; Kimathi Street
Ips Building, Along Kimathi Street 1st Floor Wing B
0738 091713
Dr. Eustace Gatembura
Nairobi CBD; Kimathi Street
Along Kimathi Coner House Mezannine 3 Floor
0722 313427
12.Dr. Juma Hadija
Nairobi CBD; Kimathi Street
Dr. Elfenesh Debsu Dribsa
Nairobi CBD; Cardinal Otunga Plaza, Kaunda Street, First Floor
Dr. Lilian Wangui Mwangi
Upper Hill; Along Hospital Road
Suite 707 7th Floor Fortis Suites,
Hospital Road,
Upper Hill, 00100
Dr. Nathan Murugu
Upper Hill; Ngong 5th Avenue
OFFICE SUITES, Fifth Ngong Ave, Nairobi
0788 324064
Dr. Njiru J. Njeru
Upper Hill; Mara Road
3rd Floor Kitengela Mall,
Nairobi – Namanga,
Kitengela, 00241
Dr. Fredrick Kairithia
Upper Hill; Hurlingham, next to Kenol Petrol Station
0739 225565
Dr. Stephen Mutiso
Upper Hill; Hospital Road
0722 678002
Drmutiso.co.ke
Dr. Victor Wanjohi
Upper Hill; Hospital Road
0726 813858
Dr. Anthony Wasunna
Upper Hill; Hospital Road
Dr. Bella Barbara Musaniwa
Upper Hill; Hospital Road
Dr. Wycliffe A Musalia
Upper Hill; Ngong Road
Dr. Kigen Bartilol
Upper Hill; Ragati Rd
NHIF Building, 2nd Floor Ragati Road
0722 774991
Dr. John Aswani
Upper Hill; Ralph Bunche
Room A4 3rd Floor Professor Nelson Awori Centre,
Ralph Bunche Road,
Nairobi Central, 00100
+254 20 2345774
Dr. Stephen Karanja
Upper Hill; Argwins Kodhek Road
Medical Centre, Ralph Bunche Rd, Nairobi
020 2719044
Dr. Nasra Boru
Upper Hill; Upper Hill
Dr. Nasri Mohammed
Upper Hill; Hospital Road
Dr. Naushad Moledina
Upper Hill; Argwins Kodhek Road
(+254) 204 291000
Dr. Corrine Arara
Upper Hill; Milimani Road
Dr. Mathias Odera Aketch
Upper Hill; 5th Ngong Avenue
OFFICE SUITES, Fifth Ngong Ave, Nairobi
0724 739951
Dr. Anne Pulei
Upper Hill; Mara Road
P.O BOX 10, Namanga 00207, Kenya
(254) 722 465924, (254) 752465924
i9@gmail.com  apulei@uonbi.ac.ke
Dr. Meshach Odhiambo Asimba
Upper Hill; Hospital Road
Better Living Hospital, Milimani Rd, Nairobi
0722 474352
Dr. Marian Esiromo
Upper Hill; KMA Centre, Mara Road
Kitengela Mall, 3rd Floor, Kitengela, Athi river
Dr. Njiru Njeru
Kitengela Mall, 3rd Floor, Kitengela, Athi river
Dr. Nelly Kwamboka Bosire
Upper Hill; Mara Road
Suite 2 – 13 KMA Centre,
Cnr Mara Road & Chyulu Road,
Upper Hill, 00100
(+254) 729 906906
Dr. Brigid Boyani Monda
Upper Hill; Mara Road, KMA Centre
+254 20 8710901
0723 832201
Dr. James Ngure
Upper Hill; Ralph Bunche
020 342871
Dr. George Oluoch Onyango
Upper Hill; Mara Road
(+254) 722 519388
Dr. Ruchik Sarvaiya
Upper Hill; 4th Avenue
Dr. Alex Ndung'u
Upper Hill; Hospital Road