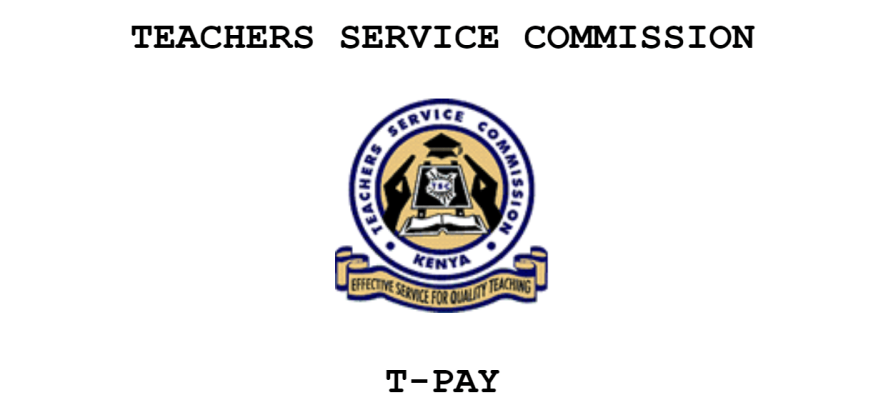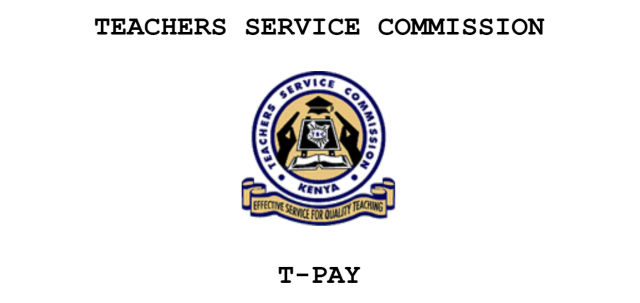 In Kenya, the Teachers Service Commission (TSC) is the chief employer of tutors, tasked with registering, recruiting, employing, and dispatching them to various learning stations in the country in line with the powers outlined by Article 237(2) of the Constitution 2010.
As the principal employer of teachers in charge of their recruitment process to public institutions, TSC manages the salaries of these educators, who are mostly employed under permanent and pensionable terms.
So, every month, teachers employed by this body receive TSC payslips, which are financial statements that show how much the employer paid them, including applicable deductions such as taxes and pension contributions.
TSC uses a type of payroll software called T-Pay, which allows for the download of payslips alongside other third-party check-offs for loan facilities like saccos. It also has a feature for downloading P9 forms and sending salary slips to banks and other financial institutions for the acquisition of loans.
In this article, we'll show you how to register on the TSC T-Pay portal and view your monthly payslip as a teacher in Kenya:
How to register on T-Pay as a teacher
Truth be said. If you are a teacher in Kenya, you know how overwhelming it can be to queue at TSC offices to ask for your payslip every month. It is draining, without mentioning the extra expenses involved. That is why the Teachers Service Commission introduced T-Pay to automate its payroll system and enable access to TSC payslips online.
However, to register for T-Pay, you must visit TSC offices one last time because, unfortunately, the online registration of teachers on T-Pay was indefinitely stopped in a memo that didn't state the reason for suspension but a direction for teachers to visit their nearest county office to get onboarded on the TSC online payslip service.
To register for the TSC T-Pay payslip service, visit your nearest TSC office having satisfied the following requirements:
* Must have a National ID card
* Have a KRA PIN
* A document showing your school details
* Birth certificate (not must)
* Active phone number(s)
* Have an email address
* Active bank account
* Have a designation code for identifying your TSC job group
* Must be a registered TSC teacher with a valid number
After submitting these documents at your county TSC office, you will be registered on T-Pay and able to receive your online payslip as a teacher in Kenya periodically, every month.
How to get your TSC payslip online via T-Pay
As a registered teacher by TSC and on the T-Pay service, you can access your latest payslip by following these steps:
1. Visit Tpay.tsc.go.ke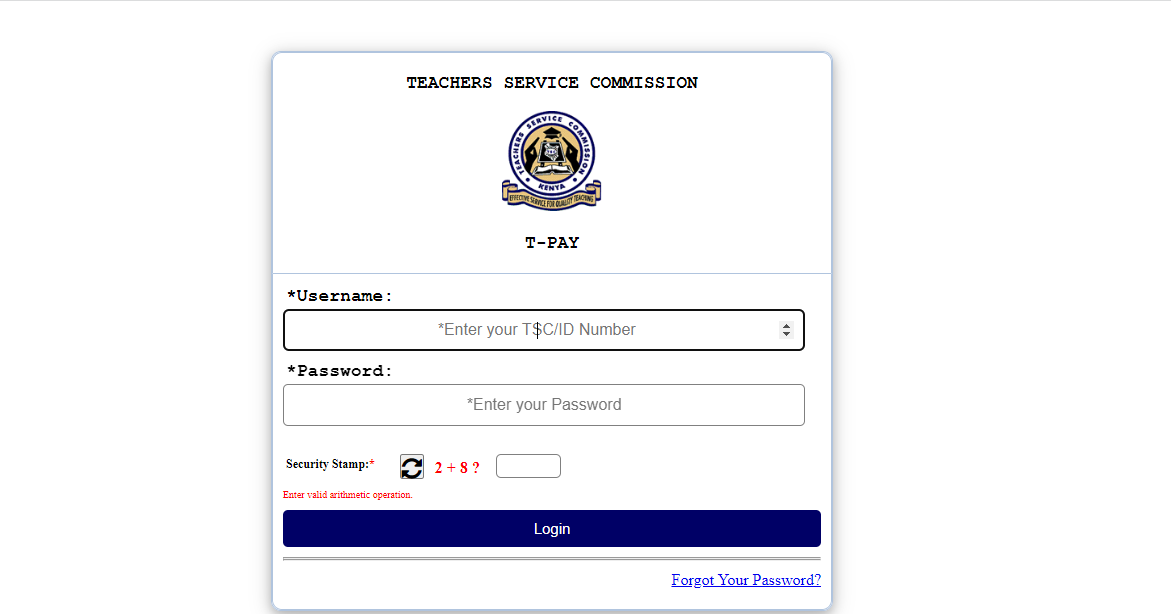 2. Enter your TSC/ID number as your username
3. Key in your password
4. Complete the security arithmetic stamp


5. Click the login button in blue to access the T-pay homepage
6. On the left upper screen, click the triple bar (☰) menu icon to expand the options
7. On the T-Pay dropdown list, select 'Latest Payslip'
Done! Your latest TSC paylip will be displayed for viewing with an option for printing it out. While using T-Pay, you can access past payslips of more than three months by clicking 'View Payslips' on the menu.
How do I reset my T-Pay password?
When you forget your T-Pay password, you cannot access your online TSC payslip. Resetting it is a simple process. Here is how to get a new T-Pay password and view your latest TSC payslip:
1. Open Tpay.tsc.go.ke
2. Below the blue log-in icon, click 'Forgot Your Password?'


3. On the new page, enter your TSC number and click 'Reset Password'
4. An online password reset form will open, confirm your TSC number and enter the required details – email address, phone number, and an answer to a security question
5. Enter a new password of at least six characters (letters and symbols)
6. Confirm the new password
7. Select 'Reset Password'
You will receive an email from the Teachers Service Commission confirming the T-Pay password reset. Use your new password to log in on T-Pay to view your latest salary slip.
Read: PayPal to Equity Bank: Everything You Need to Know