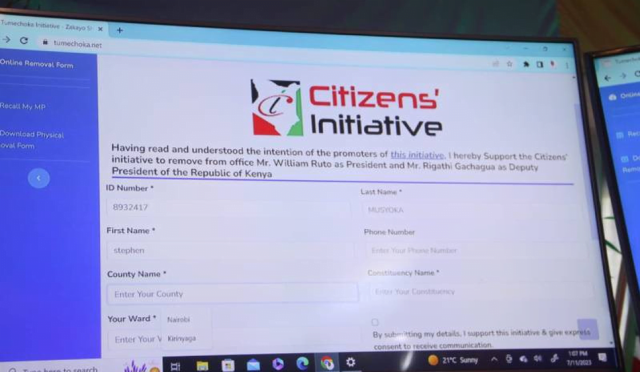 Azimio la Umoja coalition led by Raila Odinga has today, Tuesday 11, launched a digital signature platform dubbed Tumechoka Citizens' Initiative, aiming to collect over 15 million signatures from Kenyans in a bid to remove President William Ruto and his Deputy, Rigathi Gachagua, from office.
Speaking during its launch at the SKM Command Centre in Nairobi, the former premier said the Tumechoka drive will be run alongside the manual collection of signatures as they seek to compel the Kenya Kwanza administration to look onto the matters and problems facing the citizens like high cost of living, Finance Act dilemma as well as Constitution breach by compromising legislators and political parties amid allegations of bribery to pass the Finance Bill 2023.
"The digital platform we have unveiled today is complementary to all other efforts and platforms, including civil disobedience, tax boycotts, and defiance that are meant to compel the regime to repeal the Finance Act 2023 and take deliberate steps to lower the cost of living," Raila said.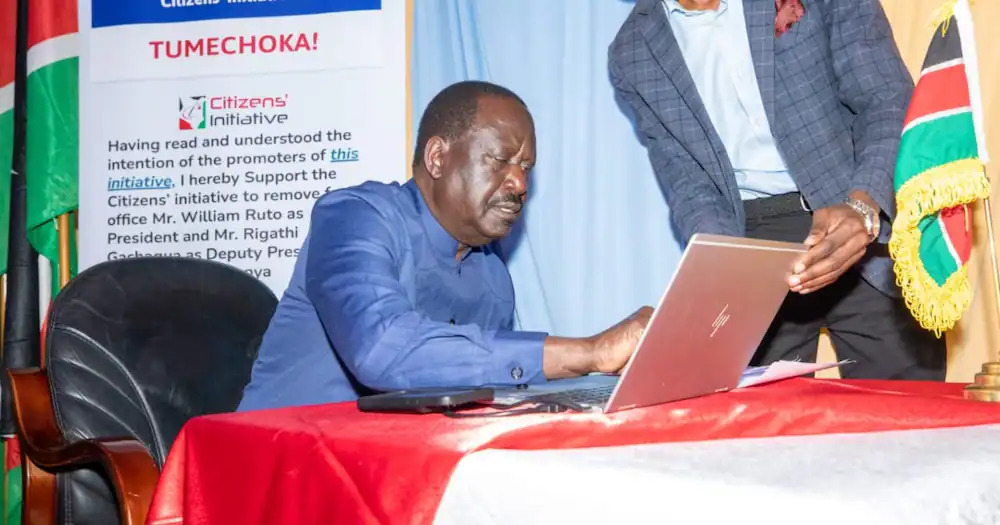 Reportedly, the Tumechoka Citizens' Initiative received over a million signatures just a few minutes after its unveiling. To append your signature at Tumechoka, follow these simple steps:
1. Visit Tumechoka.net
On the landing page, you will see a consent statement that reads, "Having read and understood the intention of the promoters of this initiative, I hereby Support the Citizens' initiative to remove from office Mr. William Ruto as President and Mr. Rigathi Gachagua as Deputy President of the Republic of Kenya."
2. Scroll below the statement to fill in the Tumechoka Form with your ID number, first and last name, plus the names of your county, ward, and constituency, and your phone number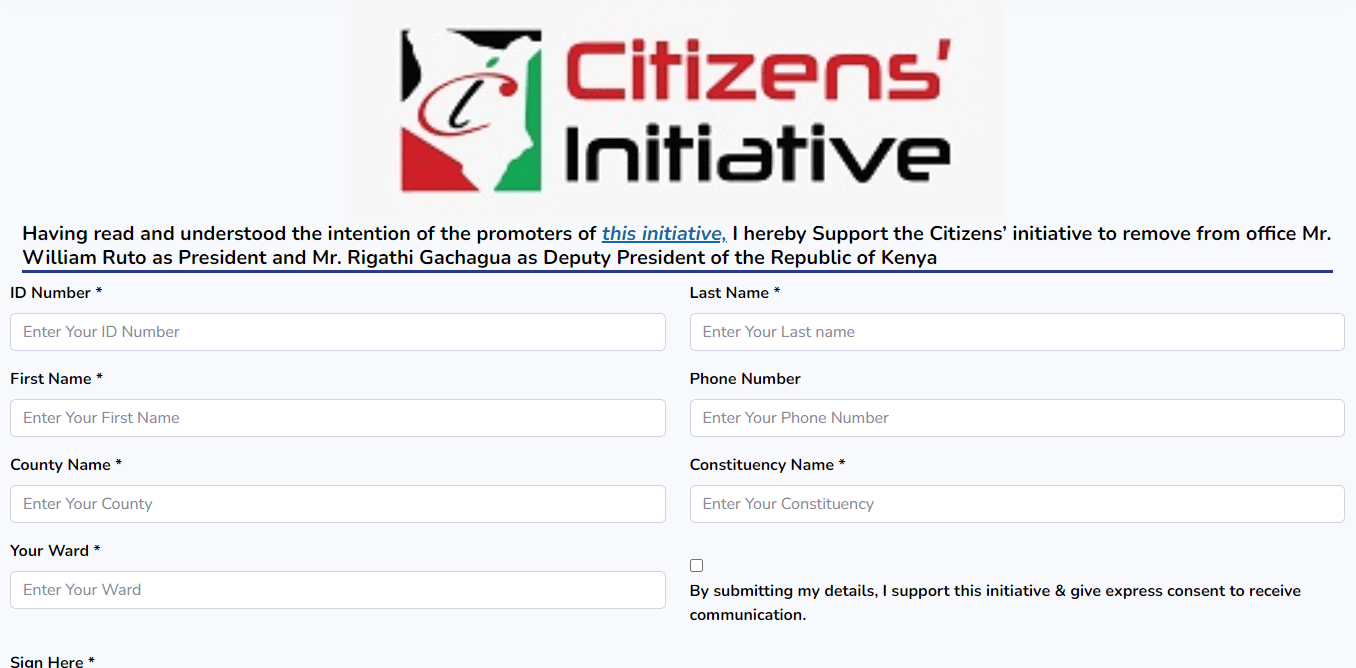 3. Check the small box below the online form to confirm your consent
4. Append your signature and confirm it
5. Click 'Submit
That is how to sign the Tumechoka initiative by Raila Odinga. You'll receive a popup message confirming your submission. It takes less than 5 minutes to fill out the form.
Is Tumechoka Citizen Initiative constitutional?
Pursuant to Article 1 (1) of the Kenyan Constitution 2010 – all sovereign power belongs to the people of Kenya and shall be exercised only by this Constitution – and Article 2 (The people may exercise their sovereign power either directly or through their democratically elected representatives) the Tumechoka Citizen Initiative by Raila Odinga is perceived as constitutional and accepted by the Kenyan law.