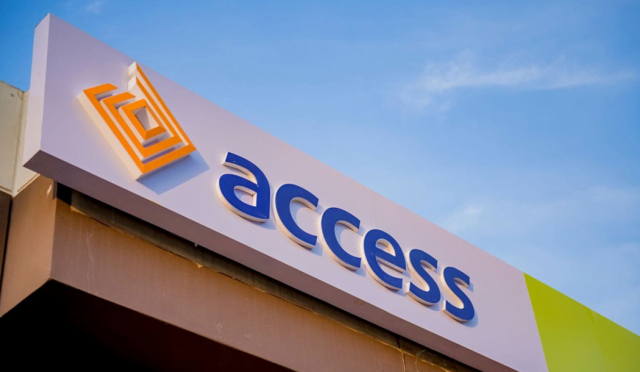 Access Bank PLC is among the top 3 biggest banks in Nigeria, providing extensive banking services to not only individuals and businesses in the country but also across three continents with its network of over 700 branches.
Access Corporation of Access Bank has been trading on the country's capital market, the Nigerian Stock Exchange, since 1998 and boasts over 900,000 shareholders. In its recent Financial Disclosure, it had over N12.54 trillion assets in Nigeria, with consolidated assets crossing N22 trillion ($28.8 billion).
In its more than 300 domestic branches in Lagos, Abuja, Oyo, Kwara, Oguna, Rivers, Enugu, Kaduna, and far and wide, Access Bank offers full-service banking, the prominent and popular being personal and commercial banking, which majorly entails sending and receiving of money. Most people prefer Access because of its fast service and personalized bank products.
If you hold an account from Access Bank and you want to make a fund transfer from, let's say, Access Bank branch in Lagos to another branch of the same bank in maybe Benue, Abia, Lagos, Osun, or Oyo state, you must be knowing the specific branch code and sort codes. But why?
Branch and sort codes are unique bank identifiers in Nigeria to ensure safe and speedy money transfers and easy tracking of payments. In an Access Bank account, it is easier to decipher them as the first three digits of its account numbers represent the branch code, and the following nine are sorting codes, sometimes used as Access Bank routing numbers for continental/international transfers out of Nigeria.
This article focuses on Access Bank PLC sort codes and branch codes for branches located in Abuja and Lagos;
| | | | |
| --- | --- | --- | --- |
| Branch code | Access Bank branch name | Sort code/Routing number | Location/State |
| 001 | Burma Road | 044150013 | Lagos |
| 002 | Idumota Branch | 044150026 | Lagos |
| 003 | Broad Street | 044150039 | Lagos |
| 004 | Aguda Branch | 044150042 | Lagos |
| 006 | Ikorodu Branch | 044150068 | Lagos |
| 008 | Allen Avenue, Ikeja | 044150084 | Lagos |
| 009 | Aminu Kano | 044080099 | Abuja |
| 014 | Victoria Island | 044150149 | Lagos |
| 015 | Onikan Branch | 044150152 | Lagos |
| 029 | Idejo Branch | 044150291 | Lagos |
| 032 | Apapa Branch | 044150327 | Lagos |
| 043 | Adentokunbo Ademola, Wuse | 044080439 | Abuja |
| 044 | Adeniyi Jones Ikeja Branch | 044150440 | Lagos |
| 045 | Creek Road Apapa Branch | 044150453 | Lagos |
| 046 | Trade Fair Branch | 044150466 | Lagos |
| 047 | Tincan Island Branch | 044150479 | Lagos |
| 049 | Old Ojo Branch | 044150495 | Lagos |
| 050 | Ipaja Branch | 044150505 | Lagos |
| 051 | Palm Avenue Branch | 044150518 | Lagos |
| 052 | Apongbon Branch | 044150521 | Lagos |
| 053 | Simbiat Abiola | 044150534 | Lagos |
| 056 | Herbert MacaulayBranch | 044080565 | Abuja |
| 065 | Ikota Branch | 044150657 | Lagos |
| 066 | Adentokunbo Ademola Branch, Victoria Island | 044150660 | Lagos |
| 067 | Aspamda Branch | 044150673 | Lagos |
| 068 | Alaba Intl Market Branch | 044150686 | Lagos |
| 071 | Maryland Branch | 044150712 | Lagos |
| 073 | Ogunlana Drive  | 044150738 | Lagos |
| 081 | Festac Town | 044150819 | Lagos |
| 082 | Ligali Ayorinde | 044150822 | Lagos |
| 083 | Ilupeju Branch | 044150835 | Lagos |
| 084 | Ibafon Branch | 044150848 | Lagos |
| 085 | Point Road Branch | 044150851 | Lagos |
| 086 | National Assembly Branch | 044080866 | Abuja |
| 087 | Garki Branch | 044080879 | Abuja |
| 088 | Ogba Branch | 044150880 | Lagos |
| 094 | Asokoro Branch | 044080947 | Abuja |
| 100 | Osolo Way | 044151009 | Lagos |
| 101 | Idi-Araba Branch | 044151012 | Lagos |
| 102 | Agbara Branch | 044151025 | Lagos |
| 103 | Adeyemo Alakija Branch | 044151038 | Lagos |
| 104 | Kubwa Branch | 044081043 | Abuja |
| 105 | Lakki Chevron Branch | 044151054 | Lagos |
| 106 | Wuse Market | 044081069 | Abuja |
| 108 | Marina Boi Branch | 044151083 | Lagos |
| 110 | Adeola Odeku Branch | 044151106 | Lagos |
| 111 | Awolowo Rd Branch | 044151119 | Lagos |
| 112 | BOI Branch | 044081124 | Abuja |
| 116 | Alausa Branch | 044151164 | Lagos |
| 118 | Jos Street | 044081182 | Abuja |
| 119 | Ojodu Berger Branch | 044151193 | Lagos |
| 121 | Agudosi Branch | 044151216 | Lagos |
| 122 | Garki Area 11 | 044081221 | Abuja |
| 124 | Toyin Street | 044151245 | Lagos |
| 126 | Matori Branch | 044151261 | Lagos |
| 128 | Alfred Rewane Rd | 044151287 | Lagos |
| 129 | 71 Adeniran Ogunsanya Branch | 044151290 | Lagos |
| 130 | Maza Maza Branch | 044151300 | Lagos |
| 133 | Adeola Hopewell Branch | 044151339 | Lagos |
| 136 | 48 Marina Branch | 044151368 | Lagos |
| 142 | Alagbado Branch | 044151423 | Lagos |
| 148 | Wuse 2 | 044081483 | Abuja |
| 151 | Ikorodu 2 | 044151517 | Lagos |
| 153 | Broad Street 2 | 044151533 | Lagos |
| 156 | Tejuosho Branch | 044151562 | Lagos |
| 163 | Ifako-Gbagada Branch | 044151630 | Lagos |
| 166 | 67 St Finbarrs Rd-Bariga | 044151669 | Lagos |
| 169 | Federal Secretariat Abuja Branch | 044081690 | Abuja |
| 170 | Oba Akran Branch | 044151708 | Lagos |
| 171 | Awolowo Rd 2 | 044151711 | Lagos |
| 174 | Moloney Branch | 044151740 | Lagos |
| 178 | Enugu House Branch | 044081784 | Abuja |
| 179 | Karu Branch | 044081797 | Abuja |
| 182 | Isolo 1 Branch | 044151821 | Lagos |
| 183 | Ilupeju 2 Branch | 044151834 | Lagos |
| 188 | Nasda Branch | 044081881 | Abuja |
| 189 | Utako Branch | 044081894 | Abuja |
| 194 | Ladoke Akintola Branch | 044081946 | Abuja |