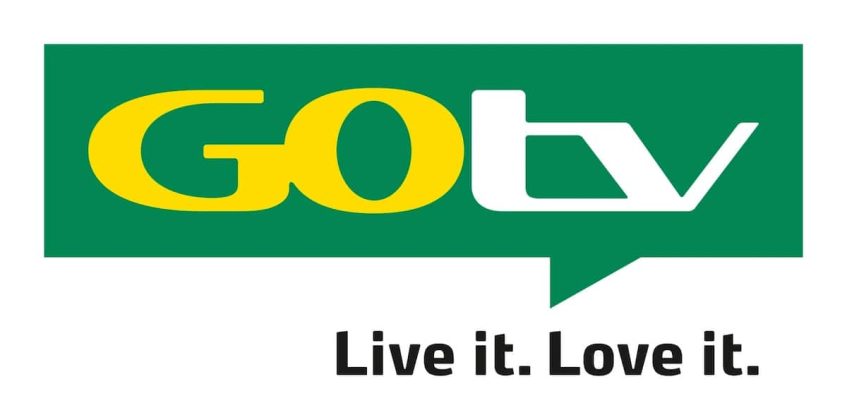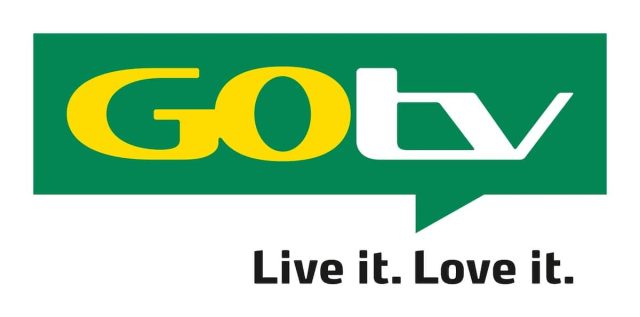 Comprehensive Guide on GOtv Packages and Prices in Kenya.
Planning on subscribing to GOtv? There are many different packages to choose from, so it can be hard to decide which one is best for you. Learn about the various package options and channels available and figure out which one will fit your budget and meet your entertainment needs.
Understanding the Cost of GOtv Packages in Kenya
When you're choosing a GO TV package, it's important to understand the cost. The packages vary in price depending on which channels they include and how many extra features they offer. For example, some packages may include premium channels like Super sports or Showtime for an additional charge, while others may include basic sports channels or family-friendly networks included in the base package cost. Consider your viewing preferences and budget when deciding which package to choose!
Currently, GOtv has 5 packages in Kenya: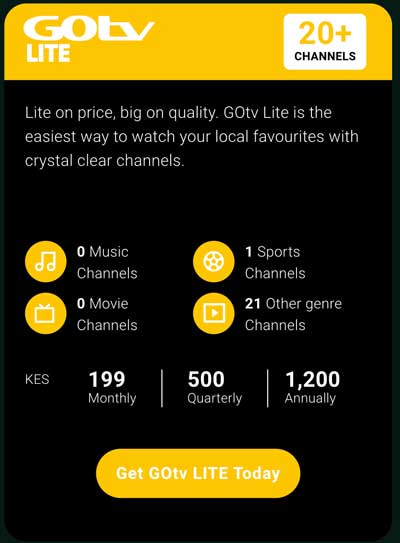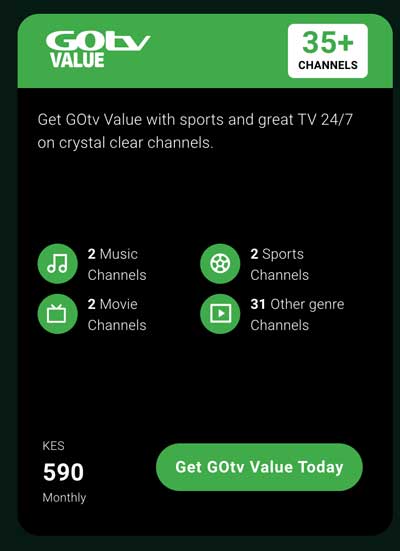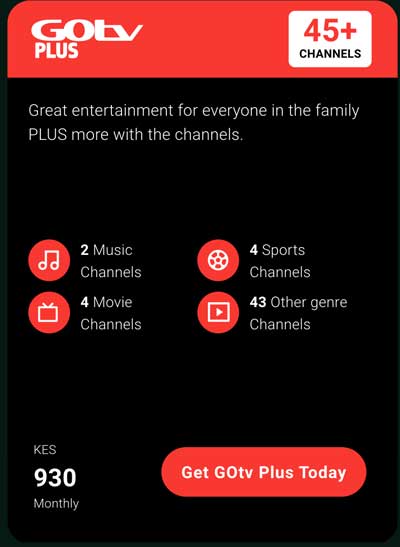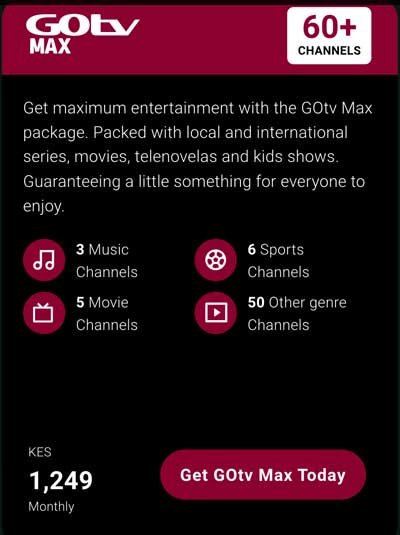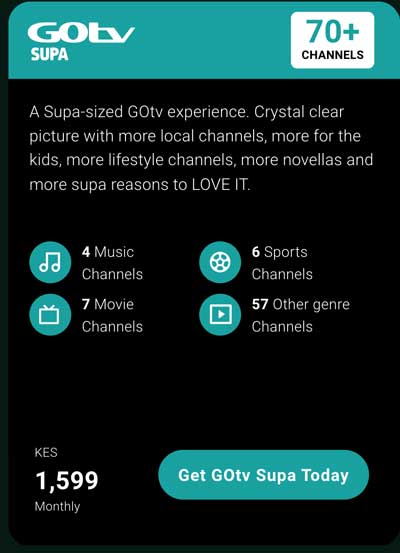 GOtv Supa   Ksh 1599  per month –
GOtv Max    Ksh 1249 per month
GOtv Plus    Ksh  930  per month
GOtv Value Ksh 590 per month
GOtv Lite     Ksh 199 per month
How to check the GOtv package?
You can check your account balance and make payments for your GOtv subscription. Just dial *423# on your mobile phone today.
Multichoice Head Office: Jamuhuri Park road next to ASK showground.
Tel: +254 711 066 000.
mchoice@ke.multichoice.com.
Download App.
USSD.Dial *423# on your mobile.