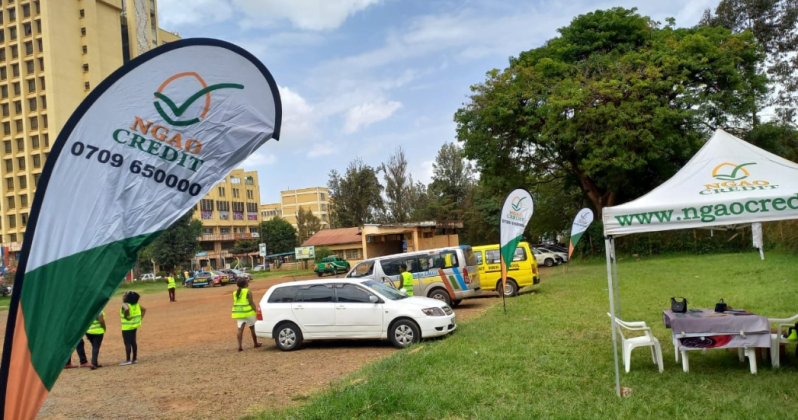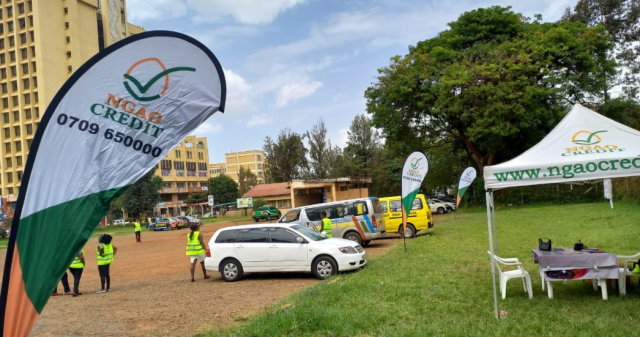 For many people strapped for cash, a bank or a Sacco is always the first stop. But when their credit is in bad shape, it can be a fool's errand, impossible to achieve. That is why borrowing money from nonbank financial institutions (NBFI) like Ngao Credit Limited might serve as a lifeline.
Ngao Credit Limited is a credit-only entity that has been operational since 2009 upon setting up its first-ever branch in Nairobi's Upperhill area. This nonbank financial company was formed to cater to the needs of vehicle owners, allowing them to borrow flexible logbook loans using their cars as security.
With this logbook lender, you can get a quick loan to fund a variety of needs or boost your business. Here is everything you need to know about Ngao Credit Limited loans:
Ngao Credit Limited loan products
Ngao Credit is committed to the financial health of its consumers. Because it is a non-deposit-taking facility, one is not required to have a registered account or a line of credit with Ngao Credit Limited. Explore its loan products:
Ngao Credit Logbook Loan
Within six hours after submitting your vehicle logbook, which shows that you are the rightful owner of the car, you stand to receive a flexible loan with competitive interest rates of 3.5% per month from Ngao Credit Limited with a repayment term of up to 24 months.
Requirements for Ngao Credit Limited Logbook Loan
* Original logbook
* KRA PIN
* National ID
* Last 12 months' bank statements
* Post-dated cheques
* Comprehensive insurance
Any Kenyan citizen with a logbook and an assured source of income may borrow this product. After submitting your car registration documents to Ngao Credit Limited, you can access up to 60% of the value of your car – the minimum logbook loan is Ksh100,000, while the maximum loan amount is Ksh5 million.
Ngao Credit Asset Finance
Ngao Credit Limited offers specialist asset finance solutions that fit your requirements. Ngao Credit Asset Finance provides up to 70% financing to customers seeking to acquire new or second-hand cars from local or foreign vehicle dealerships.
Requirements for Ngao Credit car finance
* Invoice from an auto dealership
* KRA PIN
* National ID
* Previous 12 months' bank statements​
* Comprehensive insurance
Ngao Credit Asset Finance loan limit is Ksh4 million, has minimal initial cash outlays, and the repayment period can be spread over 36 months, making it very flexible to consumers. Also, there are no origination fees because they are included in loan amounts. Be in the know that the oldest car you can get should be of the manufacturing years 2004 and 2006 and not past that.
Ngao Credit Jijenge Business Loan
Business owners seeking funds to meet working capital requirements by maintaining cash flow may seek flexible funding through Ngao Credit Jijenge Business Loan using their vehicle logbook.
Ngao Credit Jijenge Business Loan is a loan that is secured against your car. You can borrow up to 60% of your vehicle value, with fixed and variable rates of 3.5% to 7.5% depending on the type of product and repayment terms.
Requirements for Ngao Credit business loan
* Original vehicle logbook (latest 2004)
* KRA PIN
* National ID
* Bank statements for the past 12 months
* Comprehensive car insurance
* Forward-dated cheques
The loan limit of this business loan range from Ksh100,000 to Ksh5 million and has zero processing fees. When you take Ngao Credit Jijenge Business Loan, you must repay the principal within three months.
How to apply for Ngao Credit loans online
Ngao Credit Limited offers financing that enables your business to grow and other forms of loans for emergencies and other uses. In fact, there are no restrictions on the usage of allocated funding. To apply for loans, you can request a callback, after which the customer relationship officer will reach you within two business days. Follow these steps:
1. Visit www.ngaocredit.com
2. At the homepage, scroll down to 'Request Callback' below the main content area
3. Enter your personal details like name, email address, and phone number
4. Tell the make of your car for logbook loans and enter its year of manufacture
5. Click 'Submit'
This is the first step of applying for a Ngao Credit Limited loan. You'll get a call from the customer representative on the same or the next business day to discuss the best loan products for you. You can also dial Ngao USSD *725# and apply.
Ngao Credit Limited branches in Kenya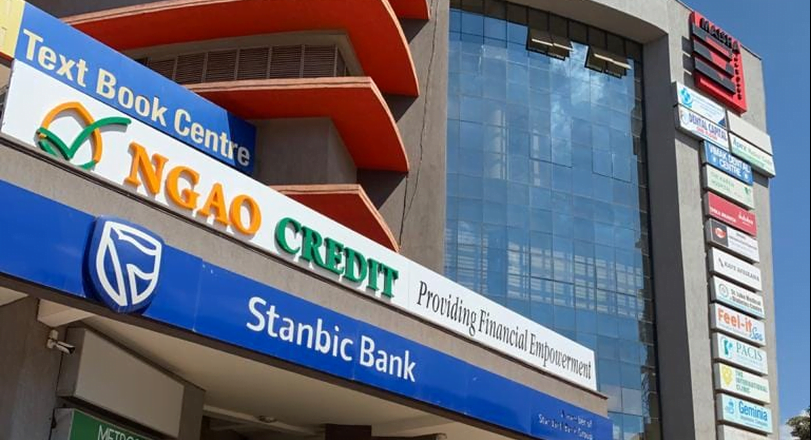 You can apply for Ngao Credit loans when you visit one of these branches:
* Ngao Credit Nairobi Upperhill Branch
NHIF building, 2nd floor Community, Nairobi
Phone: 0709 650 100
* Ngao Credit Nairobi CBD Branch
Muindi Mbingu Street, Ecobank towers, 6th floor
Phone: 0709 650 200
* Ngao Credit Mombasa Branch
Moi Avenue, Jubilee Arcade, 2nd floor
Phone: 0709 650 300
* Ngao Credit Nakuru Branch
Moi Road, next to Huduma Center, Tower 1, 2nd floor
Phone: 0709 650 400
* Ngao Credit Eldoret Branch
Uganda Road, Zion Mall, 1st floor
Phone: 0709 650 500
* Ngao Credit Kitengela Branch
Kajiado/Kaputei North Road, Kitengela mall, 3rd floor
Phone: 0709 650 600
* Ngao Credit Thika Branch
Kenyatta Avenue, Maisha Heights, 1st Floor
Phone: 0709 650 700
* Ngao Credit Kisumu Branch
Achieng' Aneko Road, Tuffoam Mall, Ground Floor
Phone: 0709 650 800
* Ngao Credit Meru Branch
Meru Town, Royal Business Park, 5th Floor
Phone: 0709 650 900
READ: The Best Apps That Loan Money in Kenya