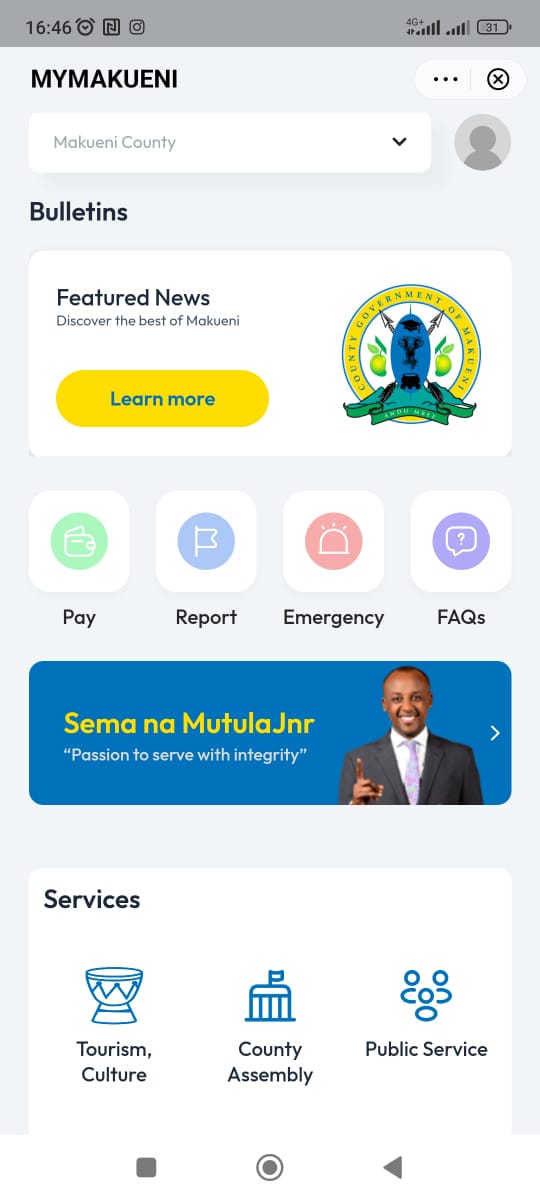 Safaricom has officially introduced the myCounty App, a digital platform designed to streamline services across all 47 counties in Kenya into one user-friendly interface. The app comprises features including payment for county services, revenue management systems, public engagement tools, and solutions focusing on areas such as agriculture, health, utility bills, and SME initiatives.
Makueni County is the pioneer in integrating with myCounty, with the intention to gradually incorporate the remaining 46 counties in the ensuing months. The myCounty app can be accessed via a USSD short code, Android and iPhone apps for all counties, and as a mini-app on the M-PESA App. This allows for payment of county services such as parking fees, single business permit fees, market cess, land rates, and property rates among others.
The myCounty app allows users to choose their county of residence, thereby connecting them to the specific county's services for processing requests. Users also have the convenience of accessing services from other counties, facilitating payment of parking fees and other common charges. The goal of the myCounty app is to simplify public access and payment for county services, eliminating the need to physically visit county offices for manual payments. The benefits for the counties include round-the-clock access to their services, enhanced revenue collection, and improved visibility of revenue collection and performance.
Additionally, the myCounty app includes a feature named "Sema Na Governor", which empowers citizens to engage with their Governor or report issues. It also provides access to essential County and emergency services, such as fire, ambulance, police, etc., just at the tap of a button. Safaricom has developed a "gateway" that combines services from all county providers in a single digital channel. Other benefits for the counties include revenue management, cash and bank reconciliation, credit control and debt management, and business intelligence systems.
The myCounty app is poised to transform the way county services are accessed and paid for, promoting efficiency and transparency in county services management. By providing this digital solution, Safaricom is enabling counties to use technology to deliver effective and reliable services to their citizens. The app not only brings all county services under one roof, making it simpler for citizens to engage with their county governments, but it also offers a digital payment platform, which reduces the need for manual payments, thereby increasing efficiency in revenue collection.