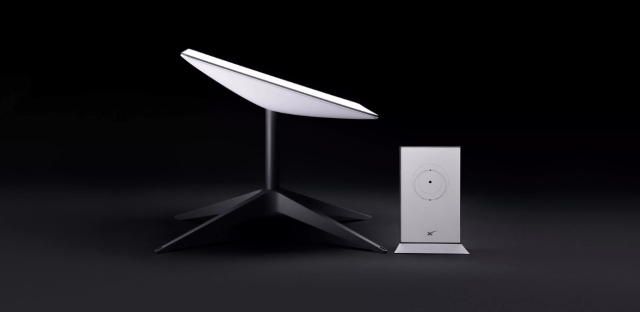 "Starlink for sale in Kenya! Note, buying a Starlink with global roaming allows you to travel almost anywhere," Elon Musk announced, confirming that users in Kenya can now subscribe to the satellite internet provider created by his aerospace company SpaceX.
Starlink is a satellite-based broadband internet service that delivers high-speed internet connection of 50 Mbps to 200 Mbps with unlimited data access through its advanced network of satellites in the low earth orbit.
Compared to other Internet Service Providers (ISPs) that use gigabit and Digital subscriber line (DSL) networking technologies, Starlink has a low latency of less than 20 milliseconds, drawing the most out of the available gigabyte.
Latency is the time delay between the processing of data in a network. The lower the latency, as in Starlink, the faster the response. Today, internet speeds are everything when many companies and startups incorporate cloud-based systems that require high internet speeds to meet computation demands and real-time data management.
If you are looking forward to getting a Starlink satellite internet in Kenya, here is the guide:
How to order Starlink satellite internet in Kenya
Here is how you can buy Starlink internet and start browsing at faster speeds in Kenya;
1. Visit www.starlink.com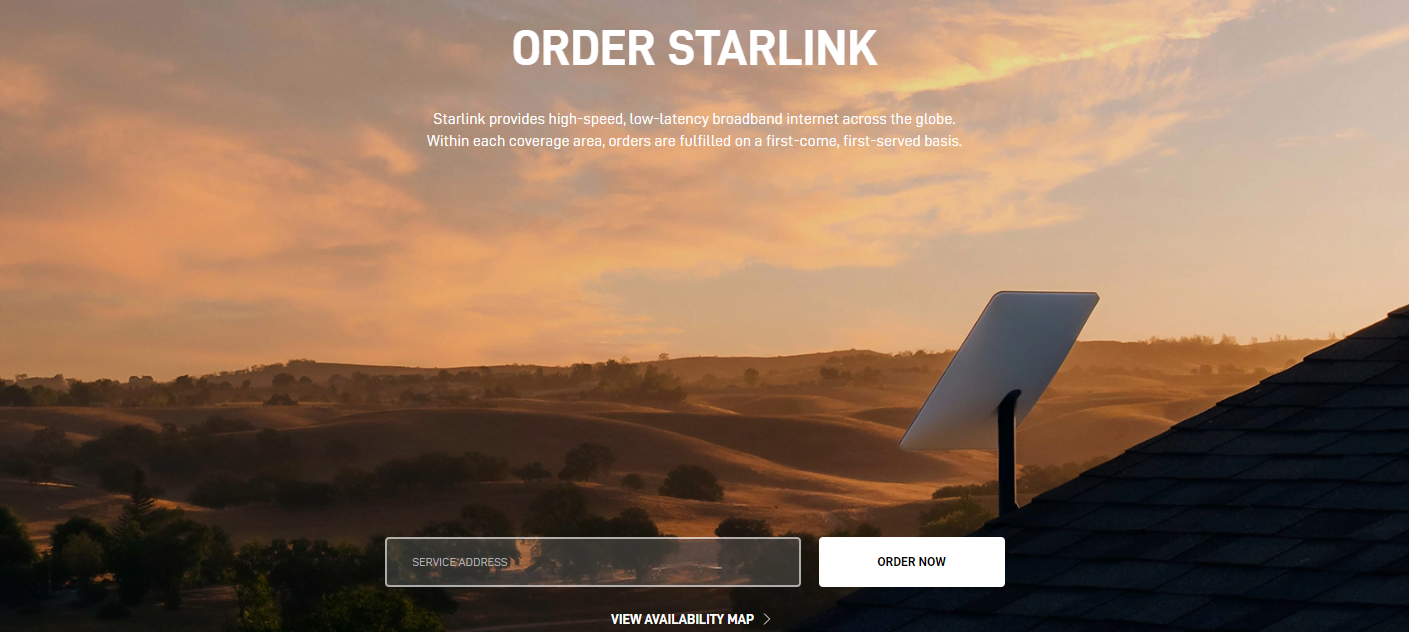 2. On the homepage, below the headline image, click the 'SERVICE ADDRESS' box and enter your location
3. Click 'ORDER NOW'
4. On the new page, enter your contact information like name, phone number, and email address
5. Proceed to fill in your shipping address
6. Confirm the details and click 'PLACE ORDER' for Starlink internet
You will be redirected to a new page where you will key in your billing information (banking card number) to pay for Starlink shipping to your location.
How much is Starlink internet in Kenya?
First-time buyers of Starlink satellite internet (Starlink Residential, specifically) in Kenya will pay a total of Ksh92,100 to get the hardware which sells at Ksh89,000, a shipping and handling fee of Ksh3,100, and another Ksh6,500, which will be the subscription cost, to be renewed each month to access Starlink internet.
Starlink internet plans and pricing in Kenya
Starlink offers these five internet packages in Kenya. Starlink Aviation and Starlink IOT are not yet available in Africa. The table below shows how much you will have to pay to get your desired Starlink equipment in Kenya, packages, speeds, and everything you need to know about Starlink plans and pricing;
| | | | | |
| --- | --- | --- | --- | --- |
| Type | Equipment fee + shipping | Speed | Monthly subscription (Kenya) | Latency |
| Starlink Residential | Ksh92,100 | 25–220Mbps | Ksh6,500 | 25–50ms |
| Starlink Business | Ksh356,606 | Up to 220Mbps | Ksh13,572 | 25–50ms |
| Starlink Roam | Ksh92,100 | 5–50Mbps | Ksh7,900 | 25–50ms |
| Starlink Mobility | Ksh356,606 | Up to 220Mbps | Ksh34,910 | <20ms |
| Starlink Maritime | Ksh356,606 | Up to 220Mbps | Ksh32,800 | <20ms |