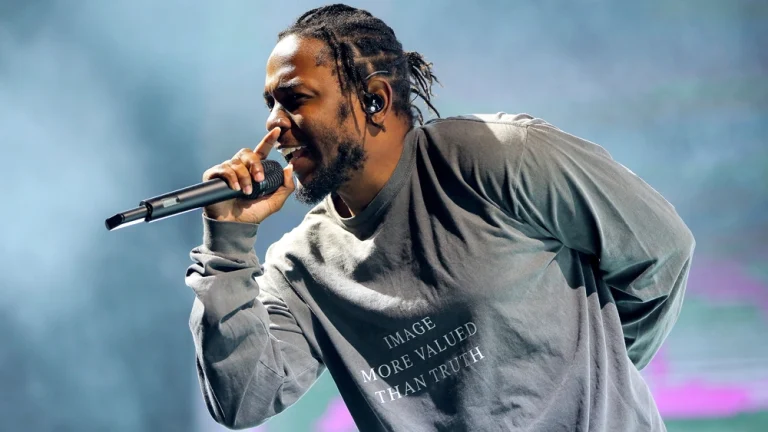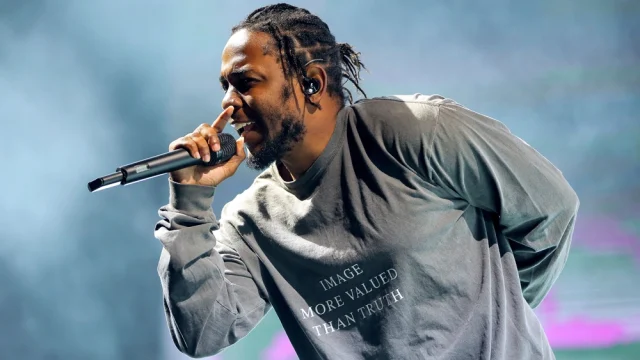 The lineup for Hey Neighbour Festival 2023 has been released. Slather on your sunblock and put on some dancing shoes; the party is about to begin. The iconic three-day live music event, curated by Glen 21 Entertainment, will be held at Legends Adventure Farm in Pretoria.
Opening the event on Friday, December 8, Billboard chart-busting musical artists The Chainsmokers and Khalid will top the bill on the first night. Kendrick Lamar will perform a solo headline set on day two of the fest before the Swedish music supergroup, Swedish House Mafia, and singer-songwriter H.E.R. cap off the concert on December 10.
"Multi-Grammy-winning artist, Pulitzer Prize recipient, a cultural icon, and a living legend. Neighbours! Join us in celebrating the unrivaled greatness of Kendrick Lamar as he takes the spotlight on Day 2 of our festival!" The event organizer announced.
Kendrick Lamar is taking the spotlight as the only rap act with a prestigious Pulitzer Prize for Music under his name. The Compton-born rapper received the award on April 16, 2018, for his fourth studio album DAMN released in 2017.
The 36-year-old high-profile artist also has 17 Grammy's, the latest being the 2023 Grammy Award for Best Rap Album – Mr. Morale & the Big Steppers.
How to get Hey Neighbour Fest tickets in SA
If you want to see Kendrick Lamar, the DNA hit-maker, performing live in South Africa, rush to grab your tickets at www.ticketpros.co.za before they are all snapped up.
Early bird tickets (phase 1 Hey Neighbour Festival Weekend Pass) are already sold out after Kendrick Lamar fans reserved front-row seats at the crack of dawn, just at the beginning of ticket sales. Regular tickets were sold at R4,199, while VIP Hey Neighbour Fest tickets went for R5,199.
Will Hey Neighbour tickets be available for purchase again?
Yes. The second phase of Hey Neighbour ticket sales will reopen on July 25, 2023, and festgoers can still get 3-day passes at R4,199 for General Admission Festival Pass and VIP Festival Passes at R5,199 by visiting the Ticketpro website. On the same date, you can make purchases of a one-day ticket which will be priced at R1,599 and R2,199, for regular and VIP Hey Neighbour passes, respectively.
Has Kendrick Lamar ever been to South Africa before?
Yes. This is the second time Kendrick Lamar is coming to South Africa. His first visit was in 2014, where he performed at Belville Velodrome in Cape Town, Johannesburg Stadium, and Durban Wave House from February 7th to 9th, alongside local talents like Khuli Chana and rapper Reason.
Will Hey Neighbour Fest be live on TV?
Yes. Hey Neighbour Festival, one of the biggest music performance stages hosted in South Africa in 2023, will be broadcasted live on MTV, MTV Base, BET, and Comedy Central, as confirmed by the event planners.
Hey Neighbour Festival 2023 summary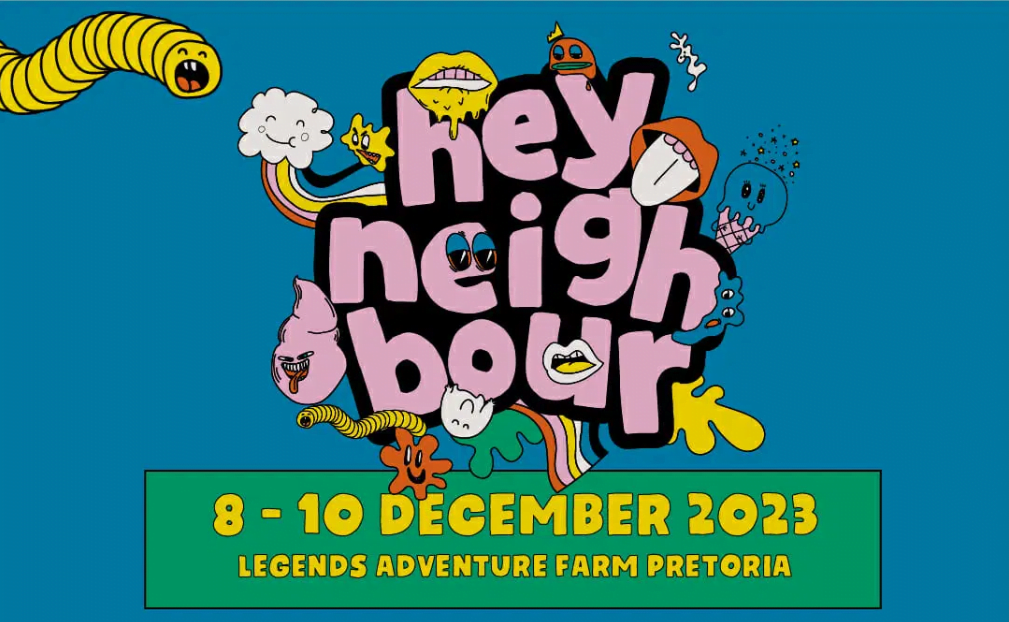 When: December 8-10
Where: Legends Adventure Farm, Pretoria, South Africa
Who will perform? Kendrick Lamar, The Chainsmokers (Andrew Taggart and Alex Pall), Khalid, Swedish House Mafia (Sebastian Ingrosso, Steve Angello, and Axwell), and H.E.R.
Tickets: Three-day regular tickets at R4,199 and R5,199 for VIPs. One-day regular tickets at R1,599 and R2,199 for a day VIP pass.
Age restriction: You must be 18 years or older to attend Hey Neighbour Fest
Gates open: 12:00 PM
Gates close: 12:00 AM