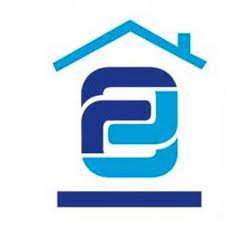 Family Bank Kenya Swift and Branches codes
Family Bank is a leading commercial bank in Kenya that provides a wide range of financial products and services to its customers. The bank was established in 1984 as a non-bank financial institution and later converted into a commercial bank in 2007. Family Bank has a strong focus on providing affordable and accessible banking services to individuals and small and medium-sized enterprises (SMEs) in Kenya.
The bank's product and service offering includes personal banking, business banking, corporate banking, and treasury services. Family Bank has a vast network of branches and automated teller machines (ATMs) across Kenya, making it convenient for customers to access its services.
Family Bank Kenya Swift Codes
| | |
| --- | --- |
| SWIFT CODE | FABLKENA |
| BANK | FAMILY BANK LIMITED |
| ADDRESS | MUINDI MBINGU STREET FOURWAY TOWERS |
| CITY | NAIROBI |
Family Bank kenya Branches codes
| Branch Code | Name of Branch | Physical Address |
| --- | --- | --- |
| | | |
| --- | --- | --- |
| 000 | Family Bank Towers Corp | Family Bank Towers, Muindi Mbingu Street, Nairobi |
| 001 | Kiambu Branch | Bishop Magua House, Biashara Street |
| 002 | Githunguri Branch | Family Bank Building, Githunguri Street |
| 003 | Sonalux Branch | Sonalux House, Moi Avenue |
| 004 | Gatundu Branch | Family Bank Building, Ngeba/Githunguchu Opposite GNT Petrol Station |
| 006 | Muranga Branch | Family Bank Building, Uhuru Street |
| 007 | Kangari Branch | Family Bank Building, Kigumo – Kangari Road |
| 009 | Kangema Branch | Boyo Building, Kangema – Muranga Road |
| 010 | JKIA Branch | 4th Season Centre Building, Kenya Airports Authority |
| 011 | Othaya Branch | Family Bank Building, Kiria-ini Highway |
| 012 | Kenyatta Avenue Branch | Pan Africa House, Kenyatta Avenue |
| 014 | Cargen Branch | Cargen House, Moi Avenue |
| 015 | Laptrust Branch | Laptrust House, Haile Selassie Road |
| 016 | City Hall Branch | City Hall Annex, City Hall Way |
| 017 | Kasarani Branch | Family Bank Building, Kasarani Mwiki Road |
| 018 | Nakuru Finance Branch | Finance House, Kenyatta Avenue |
| 019 | Nakuru Markert Branch | Njoro House, Bondeni Road |
| 020 | Kutus Branch | Terrace Villa Building, Kutus Kagio Road |
| 021 | Dagoretti Branch | Family Bank Building, Dagoreti Corner, off Naivasha Road |
| 21 | Kiria-ini Branch | Kiru Investments. Co. Building, Kiria-ini – Othaya Road |
| 022 | Kericho Branch | Family Bank Building, Temple Road |
| 023 | Nyahururu Branch | Family Bank Building, Kenyatta Avenue |
| 024 | Ruiru Branch | Wamikey Building, Ruiru Town |
| 025 | Kisumu Reliance Branch | Reliance Building, Oginga Odinga Street |
| 026 | Nyamira Branch | Guardian Building, Hospital Road |
| 027 | Kisii Branch | Omacha Complex Building, Hospital Road |
| 028 | Kisumu Express Branch | Al Imran Plaza, Oginga Odinga Street |
| 029 | Narok Branch | Osupuko Building, Narok – Nairobi Road |
| 030 | Kangemi Branch | Family Bank Building, Kangemi Road (opposite Saltes Supermarket) |
| 031 | Industrial Area Branch | Family Bank Building, Addis Ababa Road |
| 032 | Thika Makongeni Branch | Family Bank Building, Garissa Road – Makongeni Market |
| 033 | Donholm Branch | Caltex Petrol Station, Outer Ring Road |
| 034 | Utawala Branch | Family Bank Building, along Eastern Bypass |
| 035 | Family Bank Towers Retail | Family Bank Towers, Muindi Mbingu Street / Moktar Daddar Street |
| 036 | Mlolongo Branch | Next to Mulleys Supermarket, Kitengela Kajiado Road |
| 037 | Ol Kalou Branch | Posta Building, Market Road |
| 038 | KTDA Retail Branch | Ktda Plaza, Moi Avenue |
| 039 | Gateway Mall Branch | Gateway Mall, Mombasa Road |
| 041 | Kariobangi Branch | Kariobangi Light Industries |
| 042 | Gikomba Area 42 Branch | Pumwani (Majengo) |
| 043 | Gikomba Branch | Mt. Kenya Building, New Pumwani Road |
| 044 | Kahawa West Branch | Kahawa West House, Along Kamiti Road |
| 045 | Githurai Branch | Mug-Muguga Building, Githurai Roundabout |
| 046 | Kilimani Branch | Yaya Kobil Petrol Station, Argwings Kodhek Road |
| 047 | Limuru Branch | Family Bank Building, Limuru – Tigoni Road |
| 048 | Westlands Branch | Pamstech House, Woodvale Grove |
| 049 | Kagwe Branch | Mitundu Building, Githunguri Kimende Road |
| 052 | Ruaka Branch | Ruaka Square Building, Limuru Road |
| 052 | Ruaka Branch | Ruaka Square Building, Limuru Road |
| 053 | Naivasha Branch | Family Bank Building, Biashara Road |
| 054 | Chuka Branch | Murango Building, Next to Chuka PCEA Chogoria Hospital/NHIF Branch |
| 055 | Nyeri Branch | Family Bank Building, Kimathi Street |
| 056 | Karatina Branch | Family Bank Building, Nyeri – Karatina Road |
| 057 | Kerugoya Branch | Family Bank Building, Kerugoya – Kutus Highway |
| 058 | Tom Mboya Branch | Nipuil Shah Building, Tom Mboya Street |
| 059 | River Road Branch | Fifty Investment Building, Ronald Ngara – River Road Junction |
| 061 | Kayole Branch | Kenol Petrol Station, Spine Road |
| 062 | Nkubu Branch | Nkubu Catholic S.H. Grp, Meru-Nkubu Road |
| 063 | Meru Branch | Family Bank Building, Njuricheke Road |
| 064 | Nanyuki Branch | Family Bank Building, Nanyuki – Nyeri Road |
| 065 | KTDA Corporate Branch | KTDA Plaza, Moi Avenue |
| 066 | Ongata Rongai Branch | Family Bank Building, Mall Lane |
| 66 | Banana Branch | Sama Building, Banana – Limuru Road |
| 067 | Mwea Branch | Family Bank Building, along Makutano – Embu Road, opposite Eastmart Supermarket |
| 069 | Ngara Branch | Family Bank Building, Park Road |
| 071 | Kitengela Branch | Family Bank Building, Park Road |
| 072 | Kitui Branch | Mutia Nzomo Building, Kilukya Street |
| 073 | Machakos Branch | Family Plaza, Ngei Road |
| 074 | Migori Branch | Family Bank Building, Migori – Isibania Road |
| 075 | Embu Branch | Shah Villa Building-Kenyatta Highway |
| 077 | Bungoma Branch | Ushirika House, Moi Avenue |
| 078 | Kakamega Branch | Family Bank Building, Along Mumias Road |
| 079 | Busia Branch | Family Bank Building, Busia – Kisumu Highway |
| 081 | Mumias Branch | Family Bank Building, Kakamega – Mumias Road |
| 082 | Eldoret West Branch | Mountain View Building, Uganda Road Opposite Posta |
| 083 | Molo Branch | Family Bank Building, Mau Summit Road |
| 084 | Bomet Branch | Koma Plaza, Kipchamba Street |
| 085 | Eldoret Branch | Formerly Aziz Akibar Building, Kenyatta Street |
| 087 | Litein Branch | Family Bank Building, Kenyatta Avenue, opposite Telkom |
| 088 | Wote Branch | Junction Mall, along Wote – Makindu Road |
| 091 | Ukunda Branch | Matuga Plaza, Beach Road |
| 092 | MBS Digo Branch | Family Bank Building, Mombasa – Digo Road |
| 093 | Kitale Branch | Formerly Aziz Akibar Building, Kenyatta Street |
| 094 | Mtwapa Branch | Family Bank, Along Mombasa – Kilifi Highway |
| 095 | Mombasa Branch (Nkrumah) | Electricity House, Nkrumah Road |
| 096 | Mombasa Branch (Kenyatta Avenue) | Family Bank Building, Kenyatta Avenue |
| 097 | Kapsabet Branch | Family Bank Building, Next Bargetun Plaza |
| 098 | Malindi Branch | Barani Plaza, Malindi, Lamu Road, opposite Milano Electronics |
| 102 | Kikuyu Branch | Family Bank Building, Kikuyu Road |