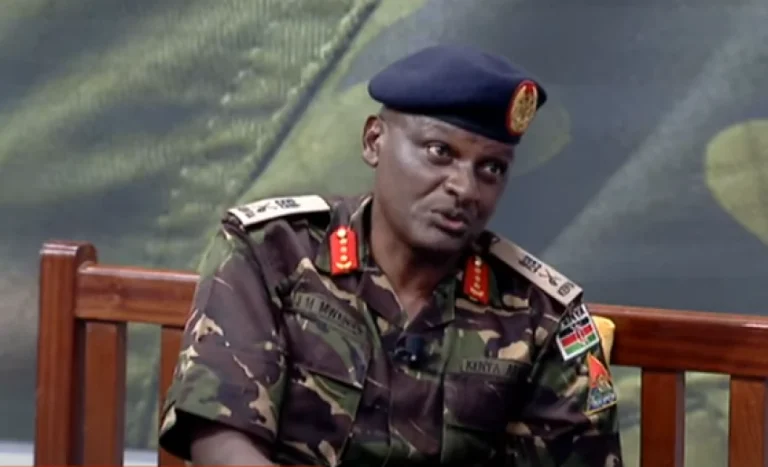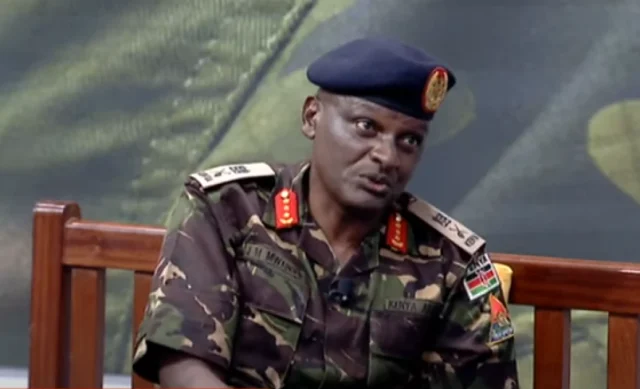 The Kenya Defence Forces (KDF) Recruitment for the 2023/2024 cycle will be starting this August, on the 28th, and to many civilians who want to serve the country as preservers of peace and security, it is time to live up to their dream by turning up at various KDF Recruitment Centers when the day arrives.
But there is this aspect of running. That which is feared the most and discourages many from participating in any military recruitment. How many kilometers do KDF recruits run on recruitment day? Why is it so important? Vice Chief of the Defence Forces (VCDF) Lieutenant General Jonah Mwangi answers;
In an interview on JKL Live at Citizen TV, Lt Gen Mwangi, who is also the Vice-Chancellor of National Defence University-Kenya, said that in a service where physical abilities are essential for effectiveness and survivability, potential KDF soldiers should be able to run at least 5km on the day of recruitment to demonstrate military fitness.
"You need to be physically and medically fit, and some of the challenges, particularly those that are underlying will be detected better if you are subjected to physical exercise. It is very important. Some people don't even know that they have pre-existing conditions until they undergo that five-kilometer run," Lt Gen Mwangi said while cautioning those having serious health issues from going for KDF Recruitment because "it will lead to disaster."
While commenting on why the Kenya Defence Forces check the teeth before one is considered for recruitment, yet they are not going to bite the enemy in defense, Lt Gen Mwangi explained that those in KDF training programs are prone to some dental accidents and those with weak teeth might lose some, forcing for hospital admission when supposed to be training to defend the country.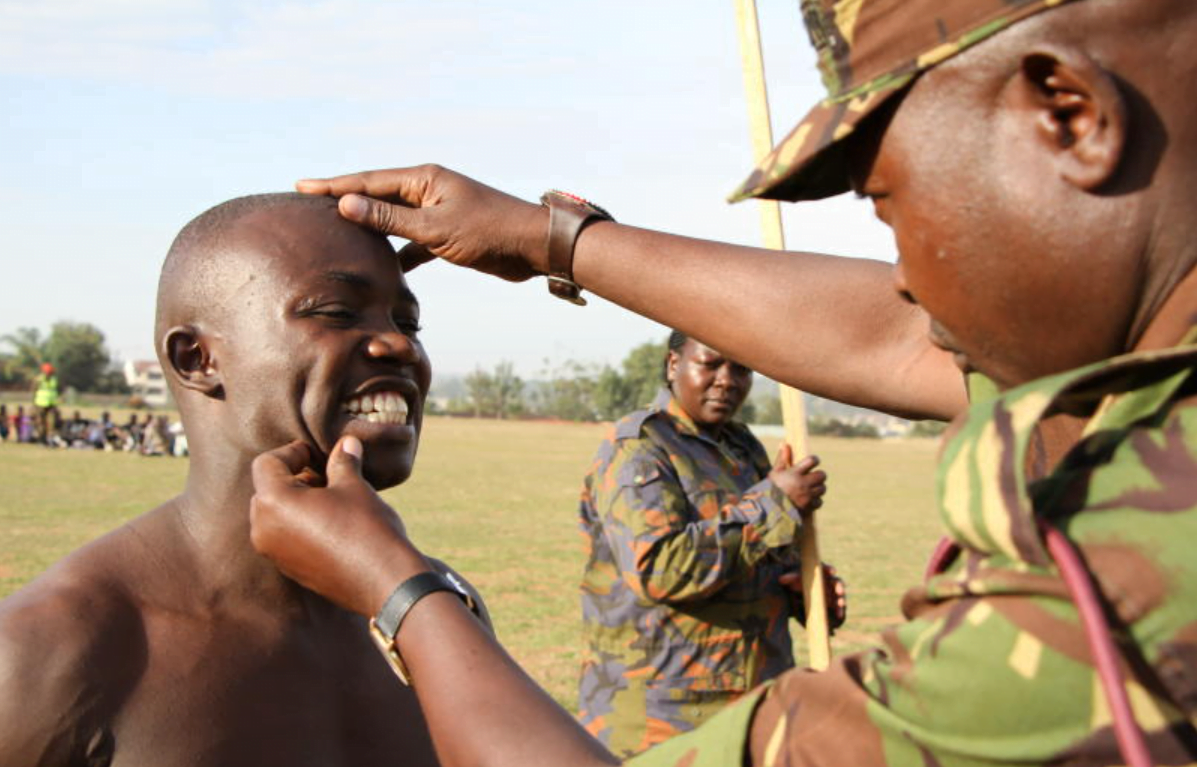 However, there are some special considerations: "We realized that there are areas in this country where water has high fluoride content. Therefore you will have people with low to medium teeth discoloration and those that are severe. Low to medium can be looked at, but if you have severe discoloration, it is an indication that you have a problem with bone structure and thus prone to those accidents," he stated.
To join KDF as a man, you must be standing at a minimum height of 1.60m (5ft 3in) and 1.52m (5ft) for women. Also, prospective military personnel must weigh above 54.55kg (males), and the females' weight requirement is 50kg.
The Vice Chief of the Defence Forces says that these body composition standards show the suitability of a recruit to stand weight-based training before serving in the military service.
Lt Gen Jonah Mwangi joined the KDF as an Officer Cadet on May 14, 1982, was commissioned as a Second Lieutenant on April 14, 1983, and got posted to the Kenya Army Artillery as a Command Post Officer. In a journey of endurance and patience, he disclosed that it took him nearly 40 years to scale the ranks of Lieutenant, Captain, Lieutenant Colonel, Colonel, Brigadier, and Major General to become a Lieutenant General.