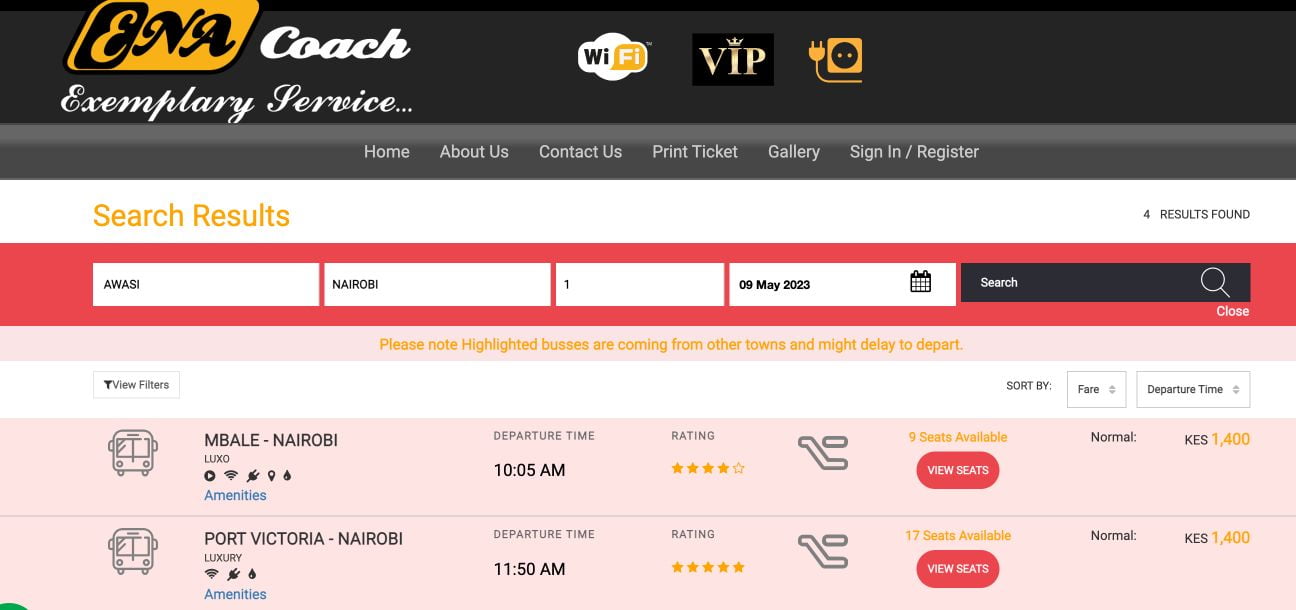 Ena Coach, a reputable bus company in Kenya, offers a seamless and convenient online booking system for travelers. With a fleet of modern buses and a wide network of routes across the country, Ena Coach has gained popularity for providing comfortable, reliable, and safe transportation services. By leveraging technology, the company has made it easier for passengers to book their tickets in just a few simple steps, saving them time and effort.
To access the Ena Coach online booking system, visit their official website at https://ena.coach/. The user-friendly interface guides you through the booking process effortlessly. Start by selecting your preferred departure and arrival locations, as well as your desired travel date. The system will then display a list of available buses, schedules, and ticket prices for your chosen route.
Review the available options and choose a suitable bus based on your preferred travel time and cost. Once you have made your selection, you will be prompted to provide your personal information, such as name, phone number, and email address. This information is essential for securing your reservation and ensuring you receive any updates or notifications related to your trip.
After providing the necessary details, proceed to the payment section. Ena Coach offers multiple payment options, including mobile money services such as M-Pesa, Airtel Money, and Equitel. Choose your preferred method and complete the transaction. Upon successful payment, you will receive a confirmation message with your ticket details, which will also be sent to your email address.