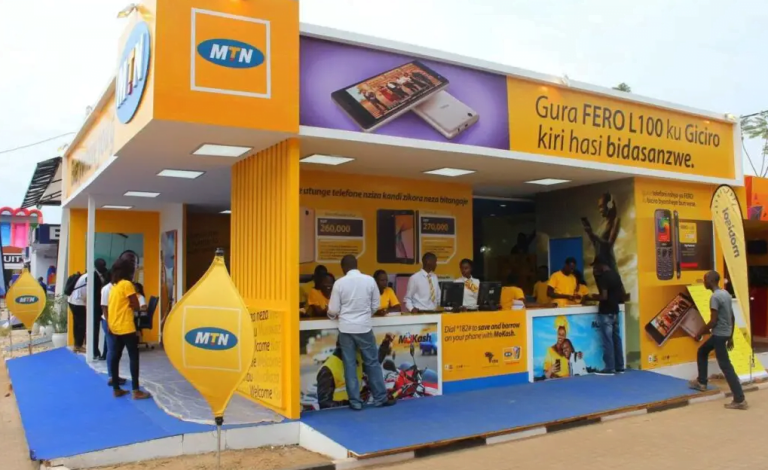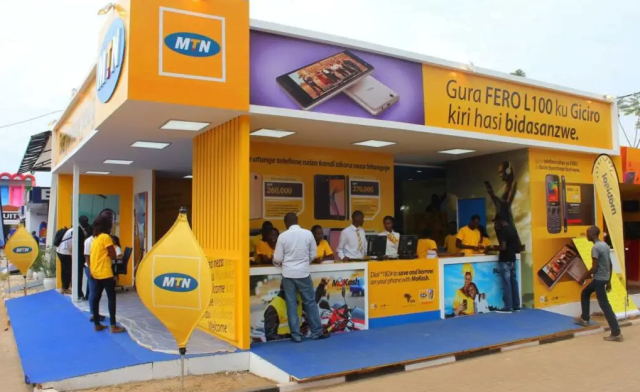 Coughing up a few francs here and there as a transaction charge when withdrawing money at MTN Rwanda outlets spread in the country is what many MoMo customers have made peace with, but I don't know if you are one of them.
Since 1998, MTN Rwandacell PLC has been creating and delivering the best connectivity experiences for seamless communication in Rwanda while addressing the digital divide through various solutions like device financing that enables one to get a smartphone and pay in installments. Aside from the hassle-free mobile money services, such programs can be pinpointed as one of the main drivers of MTN's accelerated success to have seven million customers as of 2023.
That is the new customer base after the largest telecom operator in Rwanda recorded a 6% year-over-year growth in the latest half-year financial report of the period ended June 30, which was released on August 3. MTN Rwandacell profits jumped by 14.7% to Rwf120.5 billion, 22.9% of it coming from Mobile Money Rwanda Ltd (MMRL), which expanded by 35.7%.
As seen, MTN Rwanda made a whooping Rwf27.6 billion in the mobile money sector alone. These are monies collected from international remittances, charges on sending money, and withdrawals, among other services.
Today, we are learning about the withdrawal charges, the fees for moving funds out of your SIM card from an MTN Rwandacell agent. Check out the table below:
MTN Rwanda mobile money withdrawal charges 2023
These are the latest MTN Rwandacell withdrawal fees. Amounts within a transaction band are charged the fixed fee displayed in the 'Withdrawal charges' column. Take a look;
| | |
| --- | --- |
| Amount to withdraw at MTN Rwanda agent | Withdrawal charges 2023 |
| Rwf1 – Rwf100 | Rwf50 |
| Rwf101 – Rwf300 | Rwf50 |
| Rwf301 – Rwf1,000 | Rwf100 |
| Rwf1,001 – Rwf3,000 | Rwf200 |
| Rwf3,001 – Rwf5,000 | Rwf250 |
| Rwf5,001 – Rwf10,000 | Rwf275 |
| Rwf10,001 – Rwf20,000 | Rwf350 |
| Rwf20,001 – Rwf40,000 | Rwf600 |
| Rwf40,001 – Rwf75,000 | Rwf1,100 |
| Rwf75,001 – Rwf150,000 | Rwf2,000 |
| Rwf150,001 – Rwf300,000 | Rwf3,000 |
| Rwf300,001 – Rwf500,000 | Rwf6,000 |
| Rwf500,001 – Rwf1,000,000 | Rwf9,000 |
| Rwf1,000,001 – Rwf2,000,000 | Rwf17,000 |
| Rwf2,000,001 – Rwf5,000,000 | Rwf25,000 |
| Rwf5,000,001 – Rwf8,000,000 | Rwf30,000 |
| Rwf8,000,001 – Rwf10,000,000 | Rwf35,000 |
MoMo tariffs updated 2023