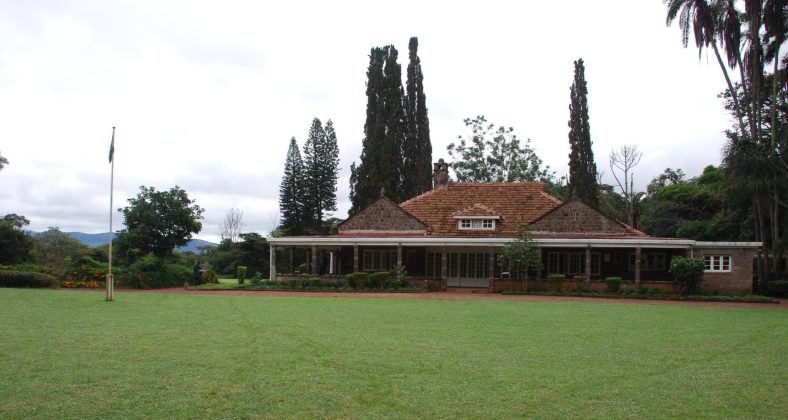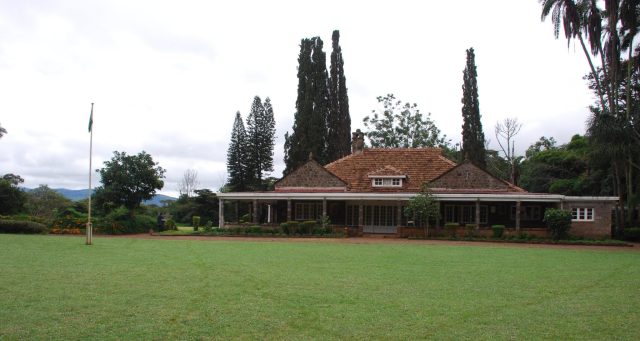 The Karen Blixen Museum is located 19 km outside Nairobi at the foot of the Ngong Hills. It consists of a beautiful farmhouse and grounds which offer a wonderful scenic view and the tour involves some interesting stories about the original occupants of the estate and features rooms designed in both the original decor and with props from the 'Out of Africa' film.
The museum stands on a farm that was originally owned by a Danish couple, Karen Blixen and her husband, Baron Bror von Blixen-Finecke who had acquired it in 1917. The bungalow-style house had been built, in 1912, by a Swedish engineer Åke Sjögren.
The couple's original plan was to operate a coffee plantation on the land. It was a 6,000-acre farm, of which 600 acres were used for coffee farming. Karen and the Baron separated in 1921 and the running of the farm was left to Karen. Karen continued to run the farm until 1931 when she went back to Denmark
due to various reasons, among them, the death of an English man, Denis Finch Hatton, with whom she had fallen in love with, Tsavo in 1930 and the failed farming.
Back in Denmark, Karen took up writing and some of her works include Seven Gothic Tales (1934), Out of Africa (1937), and Babette Feat (1950). Her books 'Out of Africa' and 'Shadow on the Grass' chronicle her life here in Kenya.
The house was occupied by different people until it was purchased by the Danish government in 1964 and given to the Kenyan government as an independence gift. The Kenyan government set up a college of nutrition and the house was used as the principal's house.
In 1985 the movie Out of Africa was released and an agreement was reached with the college to turn over the ownership to the National Museums of Kenya. Pieces of furniture that Karen Blixen had sold to Lady McMillan on her departure was acquired back and constituted part of the exhibition in the
Museum.
The well-maintained luscious green gardens offer the best setting for all outdoor events including weddings and wedding receptions, corporate galas, and team building. In line with Karen's passion for art, we support local and upcoming artists at Karen's Art Corner. Guided tours are offered continuously throughout the day by our well-trained multilingual guides.
A museum shop offers a wide selection of souvenirs including handicrafts, posters, postcards, the Movie 'Out of Africa', books, and other mementos. Children and school groups are not left out as the Museum offers curriculum-centered education programs and tailored art activities. There is also a nature trail that offers sneak peeks at tree hyraxes and is a haven for birdwatchers, with plenty of birds living there.
Their contacts are;
Address: Karen Rd, Nairobi
Email: karenblixen@museums.or.ke
Tel: 0746725300
Phone: 020 8002139