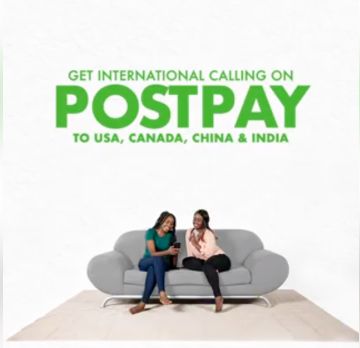 Safaricom's PostPay service offers customers the convenience of making calls, sending SMS, and accessing the internet without the hassle of frequent top-ups. With PostPay, users enjoy uninterrupted connectivity as they are billed monthly for their usage.
By opting for PostPay, customers can enjoy seamless communication without worrying about running out of credit. Whether it's making important calls, staying connected through text messages, or browsing the internet, PostPay ensures continuous service.
PostPay also offers customizable plans to suit different requirements. Users can choose from a range of packages that include voice minutes, SMS bundles, and data allowances, allowing them to tailor their subscriptions to their usage patterns.
In addition, PostPay subscribers enjoy exclusive perks such as discounted international calling rates, access to premium services, and priority customer support. The service provides a hassle-free experience, with bills conveniently delivered electronically and the option to make payments online or through authorized Safaricom outlets.
With its reliability, flexibility, and value-added benefits, PostPay by Safaricom has become a preferred choice for individuals and businesses seeking a convenient and seamless mobile communication solution in Kenya.
How to pay postpay safaricom? – Postpay Mpesa Paybill
To pay for the PostPay service, there are several convenient channels available. You can make payments through the following options:
M-Pesa: Utilize the Safaricom PostPay PayBill number 200200 to make payments seamlessly through the M-Pesa mobile money service.
Bonga Points: You can also make payments using your accumulated Bonga Points by utilizing the PayBill number 200200.
Safaricom will automatically terminate the account not paid within 90 days.