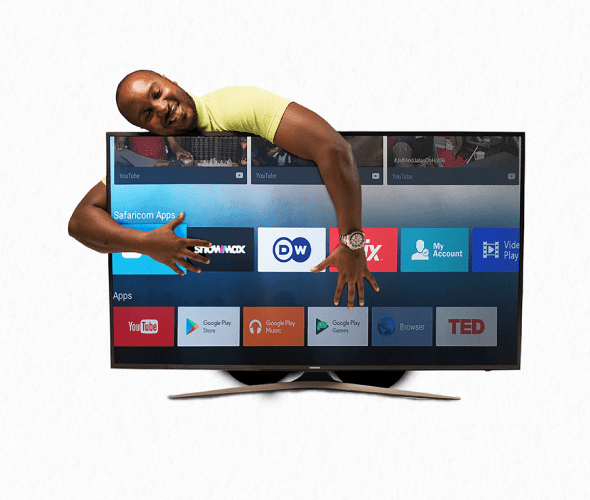 Safaricom Home Fiber Packages
Safaricom Home Fiber, Kenya's leading home broadband solution, has transformed the nation's digital landscape with its affordable and reliable high-speed internet services. Catering to diverse needs, Safaricom offers customizable plans suitable for casual browsing, streaming, and online gaming.
With extensive network coverage and a dedicated customer support team, the service keeps Kenyans connected in an increasingly digital world. By continually expanding its reach and investing in innovation, Safaricom Home Fiber plays a pivotal role in fostering greater connectivity, enabling access to digital resources, and promoting economic growth for a better-connected society.
List of Safaricom Home Fiber Packages
| | | | |
| --- | --- | --- | --- |
| Package | Speed | Monthly Cost | Validity Period |
| Bronze | 5mbps | 2900/- | 30 Days |
| Bronze Plus | 5mbps | 3400/- | 30 Days |
| Silver | 10mbps | 3999/- | 30 Days |
| Silver Plus | 10mbps | 4999/- | 30 Days |
| Gold | 20mbps | 5699/- | 30 Days |
| Gold Plus | 20mbps | 6699/- | 30 Days |
| Diamond | 40mbps | 11499/- | 30 Days |
| Diamond Plus | 40mbps | 12499/- | 30 Days |
How to pay for Safaricom Home Fiber?
Paying for Safaricom Home Fiber is a convenient and straightforward process using Safaricom's mobile money service, M-PESA. Follow these simple steps to make the payment:
On your mobile phone, go to the M-PESA menu.
Select the 'Lipa na M-PESA' option.
Choose 'Pay Bill' from the list of available options.
Enter the Safaricom Home Fiber Business Number: 150501.
In the 'Account Number field, enter your Home Fiber account number. This is usually the mobile number you provided during registration or the one associated with your Home Fiber service.
Enter the amount you wish to pay based on the Home Fiber package you have chosen.
Input your M-PESA PIN to authorize the transaction.
Confirm the payment details are correct, then press 'OK' to complete the transaction.
You will receive an SMS confirmation from M-PESA with the transaction details.
Your Safaricom Home Fiber service should be activated or renewed shortly after the payment is successfully processed. If you encounter any issues or need assistance, you can reach out to Safaricom's customer support team for help.
How can I get in touch with Safaricom Home Fiber's customer support?
To contact the Safaricom Home Fiber Customer Support Team, follow these options:
For PrePay Customers:
For PostPay Customers:
For data-related inquiries, you can send an email to mobileoffice@safaricom.co.ke.