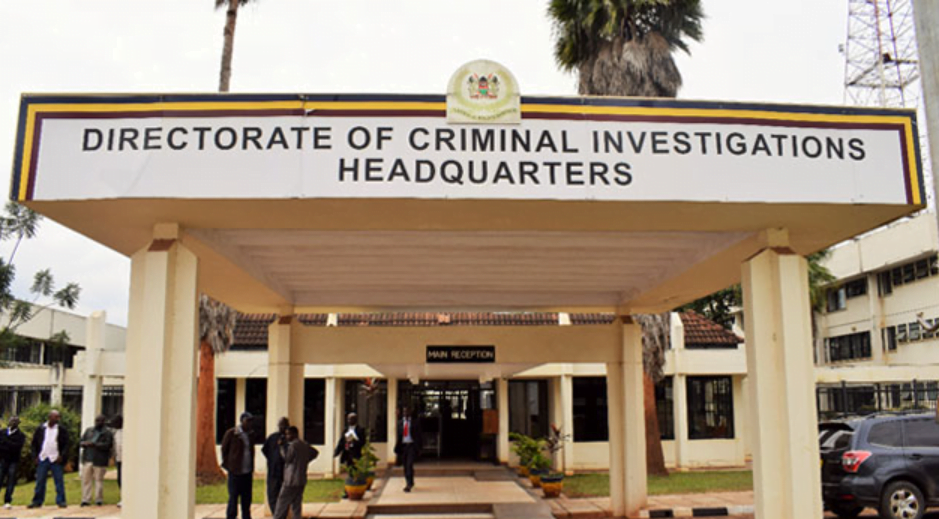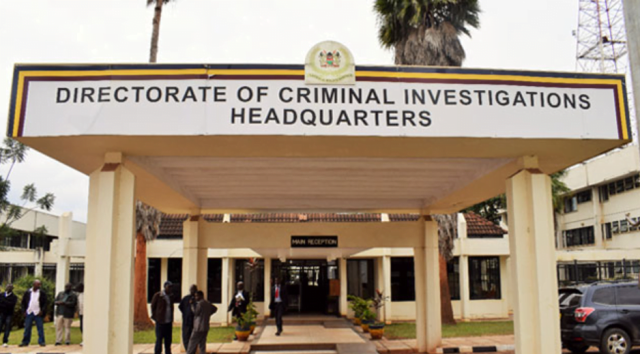 It is painful when you wake up one day and find a person telling you to get out of your home in which you have lived for over three decades, not even via notice reading 'vacate the premises' or a court order but an individual literally ordering you to leave with immediate effect because that is not your land. Imagine that. Painful, right? But what if it is a result of your actions?
When officers from the Directorate of Criminal Investigations (DCI) unit arrested an elderly man of Indian descent on August 19, 2023, concerning a Lavington land case, Kenyans online sparked outrage, raising fears of predatory land grabs and threw all the blame and curses to private land developers and greedy moneyed government officials, a notorious group of land speculators with a history of eyeing even cemetery lands and swamps to build flats.
The DCI arrested Mahesh Kumar Bhatti based on a complaint from Munir Ahmed Chaundri, a 75-year-old Kenyan who lives in the UK. The Lavington land under contestation here is a registered prime parcel of 209/7771/2. What is the story behind this piece of land?
Based on Chaundri's revelations and DCI investigations, which have been on since the case was reported on February 28 this year, here is what you need to know about the Lavington land case:
On July 21, 1971, Chaundri and a man identified as Malkiat Singh Assi (deceased) pooled funds and bought a 0.3132-hectare land in Lavington. After six years, in 1977, the registration of this property was completed, and these two buyers got land evidence records and titles. The original Land Registration number was 209/7771, and Chaundri and Malkiat owned it as joint tenants.
In Kenya, Joint Tenancy is guided by Section 102 of the Registered Land Act Chapter 300 and applies where property is held in two or more names. It vests equal ownership interests, rights, and obligations to the people listed as possessors, giving a special right of survivorship whereby when one passes on, the property belongs to the surviving ones.
After 17 years, On July 25, 1988, Chaundri and Malkiat decided to subdivide their jointly owned property, and after getting approval from the defunct Nairobi City Council, the original 209/7771 Lavington land underwent subdivision process to birth two plots of Land Registration No. 209/7771/1 and 209/7771/2.
The first lot, 209/7771/1, measuring 0.1569 hectares, was then sold to TM AM Construction Group Africa, a company owned by Baldev Bhatti, the father to Mahesh Kumar Bhatti, whose wife is Anita Bhatti, who says they have been occupying the whole land for close to 30 years.
Chaundri furnished the DCI with the plot sale agreement between him and the 74-year-old Mahesh's father (Baldev) dated December 18, 1987. The second patch of land of LR number 209/7771/2 remained under Chaundri and Malkiat's name, but later on, Baldev wanted to purchase it almost immediately after buying 209/7771/1.
However, he changed his mind in a letter of cancellation on March 11, 1989, a letter of reference number PJP/989/2, written by lawyer Pramod Patel. So, Baldev remained in his land while the other remained unoccupied as the two owners, Chaundri and Malkiat, were engaged in activities that mostly kept them outside the country.
In August 2006, Malkiat came to Kenya and held talks with Baldev if he would purchase the 209/7771/2 land, but he rejected the offer. Nonetheless, they agreed to construct a perimeter wall covering those two plots as one and a permanent gate for security purposes using TM AM Construction Group. It was a success.
Through the years, Malkiat's life reached its natural conclusion, and because of the previous Joint Tenancy agreement in which his wife was the nominated heir, Chaundri and Kamla Assi became the owners of the Lavington land.
Why was the family evicted from their Lavington land?
Chaundri has been visiting the 209/7771/2 Lavington land, but in February 2023, he was denied access and rushed to the DCI, where he provided all land ownership evidence and filed a complaint against Mahesh, who claims they own the entire land, leading to his arrest.
In the same February, armed with the original title deed, Chaundri registered a power of attorney In the Ministry of Lands, which gave one Bashir Abdul Reheman powers to act on his behalf as an agent or attorney-in-fact.
Chaundri and Reheman partnered for joint investment, and the Lavington land was put forward as Chaundri's part of the investment in their business deal. So, with the power of attorney, Reheman carried out the evacuation of Mahesh's family.
Malkiat's wife, Kamla Assi, was interviewed and gave her part of the story, confirming Chaundri's accounts. She also provided the death certificate of her husband and their marriage certificate.
Chaundri and Kamla have been making timely payments of land rates as legitimate owners of Lavington land. The DCI proved their case and moved to question the occupants who should be lawfully occupying 209/7771/1 and not 209/7771/2.
Is it a story of greed?