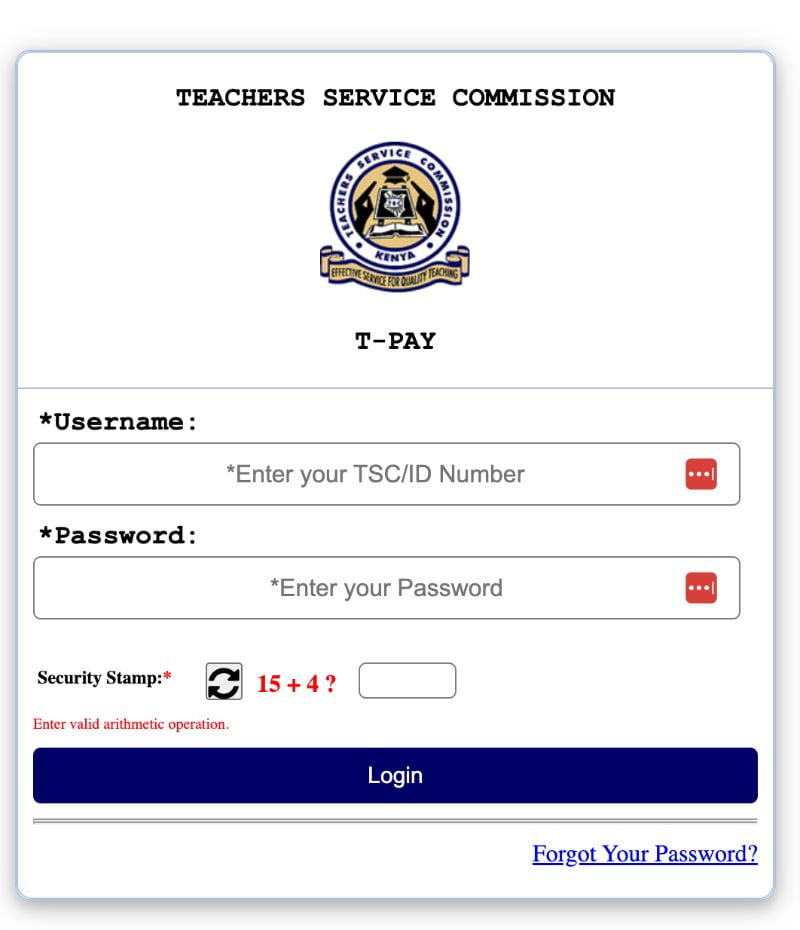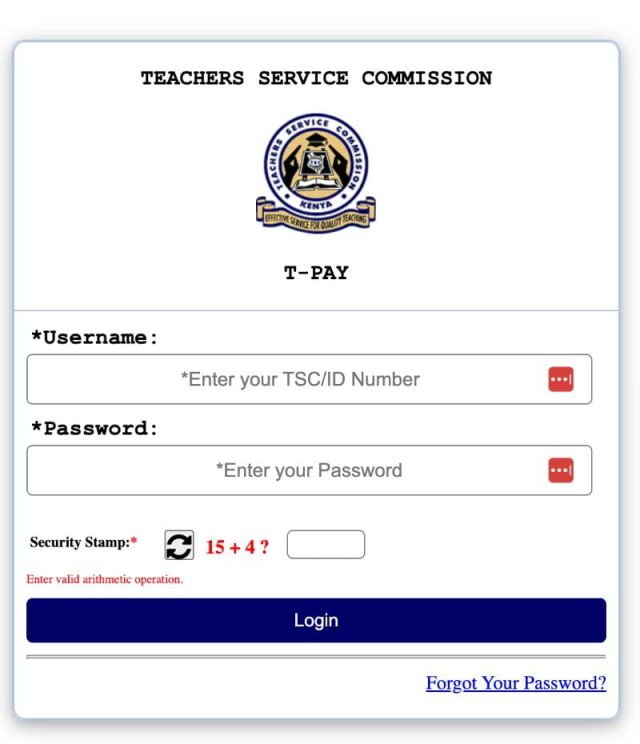 Are you looking for an easy way to access and read your TSC payslip online?
Here, we'll show you how to quickly get all the information you need in one easy, convenient place. We'll guide you through the process, step-by-step, so you can be sure that your Teachers Service Commission payslip is accurate and up to date.
How to log in to TSC payslip portal T-Pay?
Open the T-Pay Website  https://tpay.tsc.go.ke/
Username use ID Number or Your TSC No

Then enter your TSC portal Password 

Click Login once done 
When you log in to the TSC payslip online portal, you can view and print your payslip details. You can also select additional information such as allowances and deductions, overtime payments, and the start date of leave taken. This online platform gives you a comprehensive and detailed view of your current payment status.