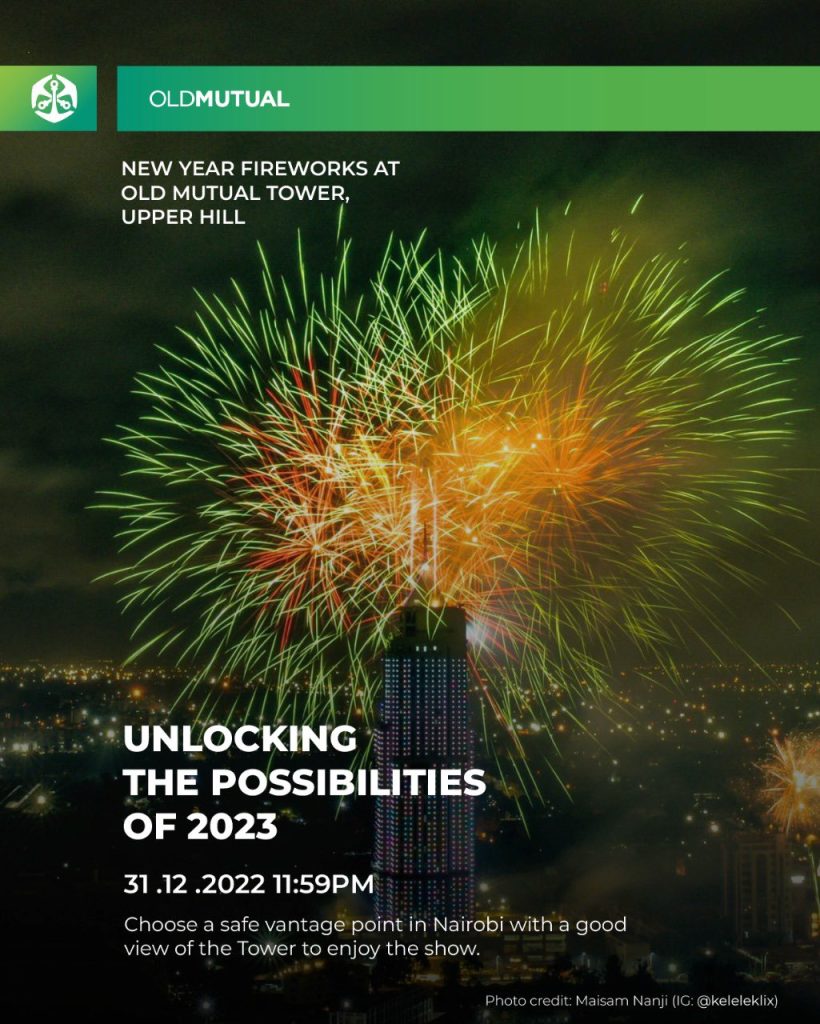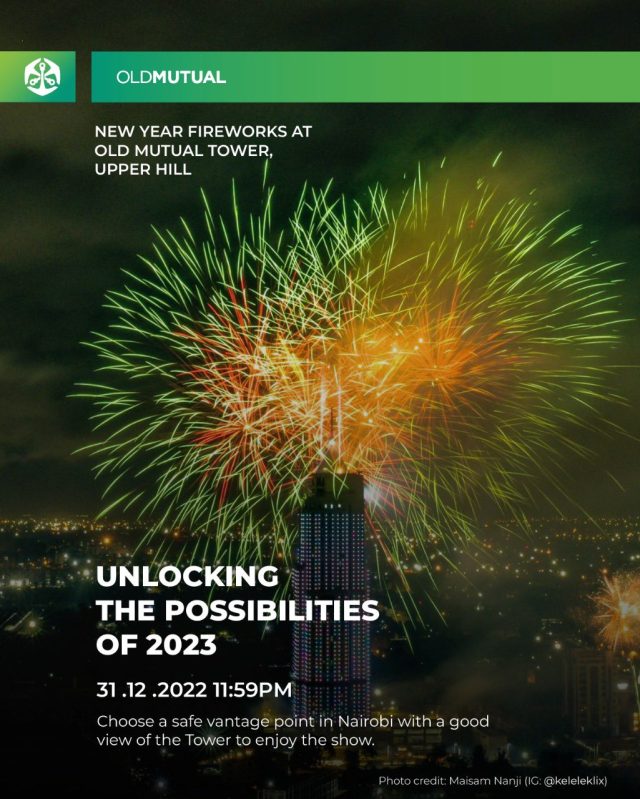 From twinkly shimmers of cascading light to spectacular booming explosions, New Year's fireworks in Nairobi are among the most beautiful views cherished by both young and old.
Where to watch new year's fireworks in Nairobi 2022? 
1. Old Mutual Towers – Fireworks Display 
As is now tradition, we have a delightful fireworks display at the Old Mutual Tower in Upper Hill Nairobi.
Find a safe vantage point in Nairobi with a good view of the Tower to enjoy the show.
2. The carnivore restaurant fireworks show
This 31st, as is tradition, We have a fantastic fireworks display at the turn of the clock🎇whole ox🐂, crocodile on spit and the best Dj and artist Line up @djadrian_kenya @wyredalovechild Dj John Rabar, @ethadeejay Dj Watii for the all-white jump off party 🕺💃
Admission 18+ only.
3. The Waterfront Karen Fireworks show
NEW YEAR'S EVE SPECTACULAR FIREWORKS DISPLAY to bring the new year in with a BANG.
Let's get together and light up the night as we count down to 2023.
Doors open at 2 pm with lots of family fun, live music bitings and food from our eateries/vendors.
Date: 31st December 2022 from 2 pm onwards
4. Two Rivers Mall fireworks show 
Join us tomorrow and usher in the new year in style! Enjoy the ultimate Fireworks Show unlike anything you have ever seen before! Tell a friend to tell a friend and see you at the Riverfront!🎇🎇