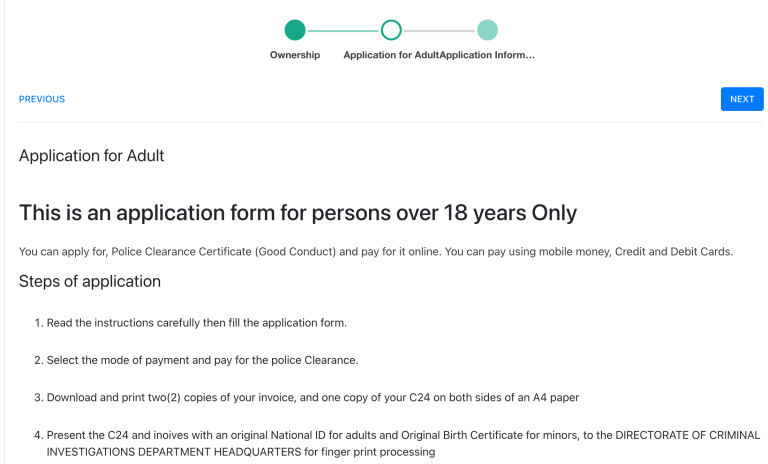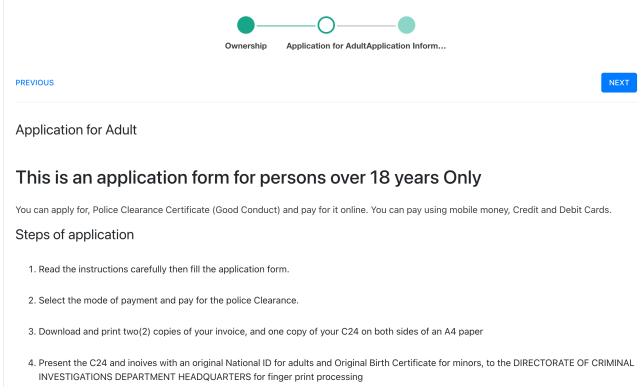 How to apply for a Police Clearance Certificate online (Good conduct)
Obtaining a police clearance certificate in Kenya is now much easier and faster thanks to the online application process. Here are the steps to apply for a police clearance(PCC or previously known as Good Conduct  online:
Visit the eCitizen website: Go to the eCitizen website (www.ecitizen.go.ke) and create an account if you do not have one already.
Select the Directorate of Criminal Investigations (DCI) option: Once you have logged in to your eCitizen account, select the Directorate of Criminal Investigations (DCI) option from the list of available services.
Apply for a Police Clearance Certificate: Select the "Police Clearance Certificate" option and follow the instructions provided on the page.
Fill in the application form: Fill in all the required details in the application form, including your personal information, identification number, and the purpose for which you require the clearance certificate.
Pay the processing fee: You will need to pay a processing fee of Kshs. 1,050 through the available payment options provided.
Submit the application: Once you have filled in all the required details and made the payment, submit your application.
Wait for processing: Your application will be processed within 10-30 working days. You will receive a notification via email or SMS once your certificate is ready.
This is an application form for persons over 18 years Only
You can apply for, Police Clearance Certificate (Good Conduct) and pay for it online. You can pay using mobile money, Credit and Debit Cards.
Steps of application
Read the instructions carefully then fill the application form.
Select the mode of payment and pay for the police Clearance.
Download and print two(2) copies of your invoice, and one copy of your C24 on both sides of an A4 paper
Present the C24 and inoives with an original National ID for adults and Original Birth Certificate for minors, to the DIRECTORATE OF CRIMINAL INVESTIGATIONS DEPARTMENT HEADQUARTERS for finger print processing
During the submission you need the following:
Download TWO(2) copies of the invoice and ONE(1) copy of the C24 printed on Both sides of a C24.
Applicant in Person.
Original ID card and its Photocopy or Birth Certificate & its copy for those under 18 years.
Must allow his/her fingerprints and palm prints to be recorded on a prescribed fingerprint form C24.
That's it! Applying for a PCC certificate online is fast, convenient, and secure. It eliminates the need to physically visit the DCI offices, saving you time and effort.