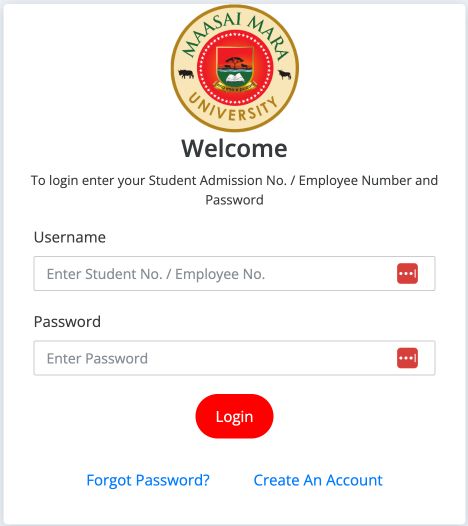 The Maasai Mara Student Portal is a specialized online platform designed to cater to the academic needs of students enrolled at Maasai Mara University. This user-friendly portal serves as a central hub for students to access a variety of resources and services, streamlining their educational experience and facilitating efficient communication between the university administration, faculty, and students.
By logging into the Student Portal with their unique credentials, students can access their course schedules, view and download learning materials, track academic progress, and even view examination results. Additionally, the portal offers features that enable students to communicate with instructors, submit assignments, and receive important announcements and updates from the university.
The portal's intuitive interface allows students to navigate through various sections easily, ensuring they find the information they need quickly and efficiently. By providing a one-stop solution for academic management, the Student Portal plays a crucial role in creating a well-organized and supportive learning environment for students at the university.
The MMARAU student portal is a convenient tool for all students currently enrolled at the university. It allows users to perform various tasks without needing to visit the administrative offices physically. Through the portal, students can:
View announcements
Update their registration information
Report their session
Register for units
Apply for retakes
Obtain their exam card
Download their transcripts
View examination results
Access and print their fee status and structure
Complete course evaluations
Book hostels
Send and receive messages with fellow students
Access their personal document repository