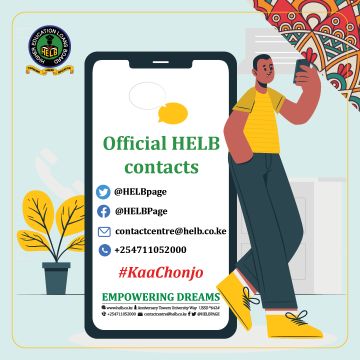 How to apply for HELB Subsequent undergraduate loans?
HELB, the Higher Education Loans Board, has unveiled a new mobile app to streamline the process of applying for student loans and scholarships. Available for free on Google Play, the HELB mobile app allows for application to a variety of loans, including second and subsequent undergraduate loans. The beauty of this new app is that it makes the application process entirely paperless; no hard copy documents are necessary.
If you're uncertain about how to navigate this new platform, don't fret. We're here to guide you through a simplified, step-by-step process of applying for your loan using your mobile phone. First, install the app on your device (if you don't have a phone, you can use a friend's). Simply open Google Play, search for 'HELB', and hit 'install'. [Download the HELB mobile app here](HELB Mobile APP on PlayStore) for easy and convenient access to all HELB services.
Upon successful installation, you'll be asked to enter your phone number (Safaricom line only, registered under your name), followed by clicking 'Generate PIN'. A verification code will be sent to your mobile phone and the email address registered on the HELB portal. If you don't receive the code within a few minutes, hit 'Resend verification code'. Enter the received verification code, set your PIN, and click 'set PIN'.
In the subsequent window, input the PIN you've just set, read through the license agreement, and click 'Accept' to move forward. Finish the registration by filling in mandatory fields such as your first name, ID number, and email address, then select 'Register/ Proceed'.
If you're seeking to apply for a second or subsequent loan, please note that it's only available to students who've previously applied for and/or received a loan from HELB within the last three years. For further guidelines on this loan, check [here](HELB undergraduate students' second and subsequent loans- You can now apply, requirements).
To apply for a loan:
Tap 'Loans' from your HELB mobile app account dashboard, followed by 'Undergraduate Loans'.
Select 'Undergraduate Second Subsequent Loan', then click 'Apply'.
Update your personal, institutional, and employment details as necessary.
Fill out the form and click 'Ok' to submit.
We wish you the best of luck. If you need help, don't hesitate to reach out to HELB at mobile number 0711052000 or email contactcentre@helb.co.ke.