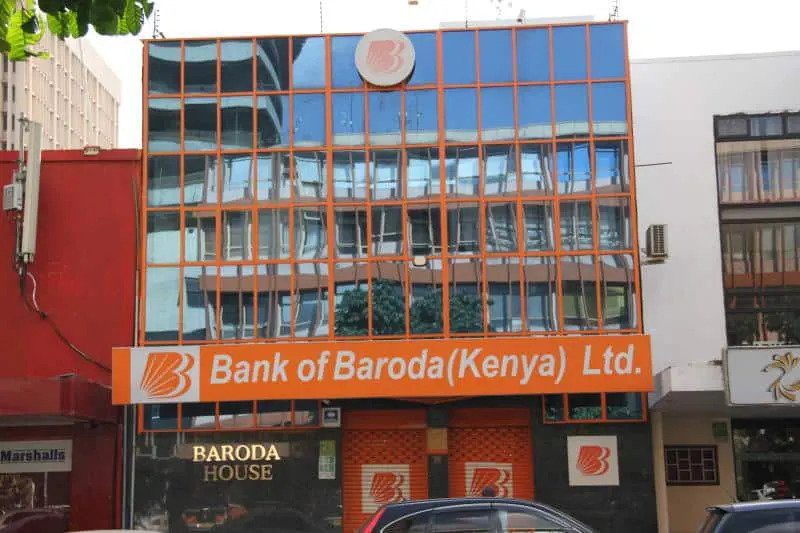 Bank of Baroda branches in Kenya
Bank of Baroda (Kenya) Limited, a subsidiary of the prominent Indian public sector bank, Bank of Baroda, has been operating in Kenya since 1953. As a vital part of the bank's global footprint, it has successfully established itself as a dependable banking institution in the East African region, catering to the financial needs of individuals, small businesses, and corporations alike.
With a vision to offer customer-centric services, Bank of Baroda (Kenya) Limited provides a wide array of banking solutions, such as personal and business banking, trade finance, and forex services. It also offers specialized products tailored to the local market, including agriculture and microfinance loans.
In Kenya, the bank has a strong network of branches and ATMs, ensuring efficient and convenient banking services for its customers. It continually adopts the latest technologies, such as Internet banking and mobile banking platforms, to provide a seamless and user-friendly experience.
Bank of Baroda's commitment to corporate social responsibility in Kenya is evident through its active participation in community development projects and initiatives that promote financial inclusion and environmental sustainability. The bank's long-standing presence and continued growth in Kenya underscore its dedication to contributing to the economic progress and social welfare of the region.
List Bank of Baroda branches in Kenya
Bank of Baroda Digo Road Branch
Digo road branch,mombasa plot no. Xxv/61 kizingo p.o box 90260 80100 Mombasa
Bank of Baroda Thika branch
Thika branch, Kenyatta Avenue p o box 794 01000 Thika
Bank of Baroda Kisumu Branch
Kisumu branch, central square p o box 966 40100 Kisumu
Bank of Baroda Sarit Centre Branch
Sarit Centre branch, lower ground floor Sarit Centre p o box 886 00606 Westlands, Nairobi
Bank of Baroda Industrial Area Branch
Industrial area branch, enterprise road p o box 18269 00500 Nairobi
Bank of Baroda Eldoret
Eldoret branch,charotar patel plaza, Moi street p o box 1517 30100 Eldoret
Bank of Baroda Nakuru Branch
Nakuru branch,Vickers house, Kenyatta Avenue p o Box 12408 20100 Nakuru
Bank of Baroda Nairobi Main Branch
Nairobi main office, Baroda House, 29 Koinange Street p o box 30033 00100 Nairobi
Bank of Baroda Kakamega
Kakamega branch, Kenyatta avenue p o box 2873 Kakamega
Bank of Baroda Nyali Branch
Nyali branch, nyali road texas towers p o box 95450 80106 Mombasa
Bank of Baroda Meru Branch
Meru branch, brown rock building, njuri ncheke street p o box 2762 60200 Meru
Bank of Baroda Diamond plaza
Diamond Plaza branch, 1st-floor diamond plaza p o box 13709 00800 Nairobi
Bank of Baroda Mombasa road
Mombasa Road branch,somak house, ground floor p o box 18948 00800 Nairobi
Bank of Baroda  Muthithi Road
Muthithi Road branch, 1st-floor Baroda house p o box 30033 00100 Nairobi
How many branches does the Bank of Baroda have in Kenya?
Currently, Bank of Baroda (Kenya) Limited maintains a strong presence across the nation with 14 strategically situated branches. These branches include six in Nairobi, and others in key locations such as Mombasa, Kisumu, Eldoret, Nakuru, Kakamega, Thika, Nyali, and Meru.