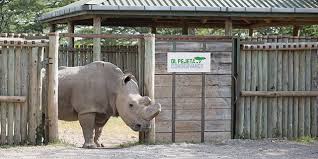 7 Things to do in Nanyuki town
Nanyuki is a bustling town located in Laikipia County, Kenya, with a variety of activities and attractions for visitors to enjoy. Here are nine things to do in Nanyuki:
Climb Mount Kenya: Nanyuki is the gateway to Mount Kenya, the highest mountain in Kenya and the second-highest in Africa. Visitors can take on the challenge of climbing the mountain, exploring the forests and waterfalls, or taking a scenic flight around the peak.
Visit Ol Pejeta Conservancy: This wildlife sanctuary is home to several endangered species such as rhinos, chimpanzees, and lions. Visitors can take guided game drives, visit the chimpanzee sanctuary, or go on a night game drive.
Visit the Equator: Nanyuki is located near the equator, and visitors can take a tour of the equator line, learn about its significance, and take photos with one foot in each hemisphere.
Shop at the Nanyuki market: The Nanyuki market is a vibrant and colorful place, where visitors can shop for local crafts, souvenirs, and fresh produce. The market is a great place to experience the local culture and interact with the friendly locals.
Visit the Mau Mau caves: The Mau Mau caves are a significant historical site, where the Mau Mau freedom fighters took refuge during the colonial era. Visitors can learn about the struggles of the freedom fighters and explore the caves.
Tour the Laikipia Plateau: The Laikipia Plateau is a vast expanse of wilderness with a variety of wildlife, landscapes, and activities to enjoy. Visitors can take guided tours of the area, go bird watching, or enjoy a picnic in the wild.
Visit the Mount Kenya Wildlife Conservancy: This conservancy is dedicated to the conservation of endangered species such as the bongo and the mountain bongo. Visitors can take guided tours, learn about conservation efforts, and interact with the animals.
These are just a few of the many things to do in Nanyuki, making it a great destination for anyone looking for adventure, wildlife, and culture in Kenya.