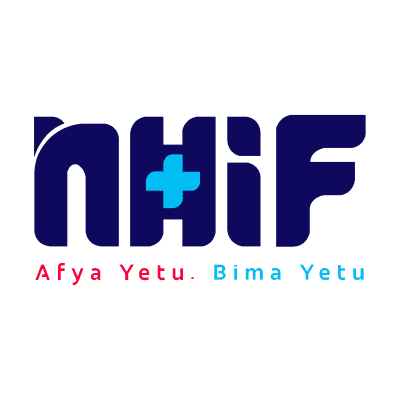 NHIF Self-Care Portal: Access and Manage Your Nhif Account Online
The National Hospital Insurance Fund (NHIF) provides an online platform for members to easily access information about their account status and services. By using the NHIF self-care website (www.nhif.or.ke), you can avoid the inconvenience of long queues at NHIF offices. Follow these step-by-step instructions to check your NHIF status online:
Access the NHIF Online Portal: Visit the official NHIF website.
Register or Sign In: If you're a new user, sign up to access the self-service portal. If you're already registered, log in to your account.
Enter Your Details: For new registrations, provide your NHIF card number, email address, and an active phone number. You'll receive an SMS containing a One-Time Password (OTP), valid for 24 hours.
Create a Password: Use the OTP to create a secure password for accessing the NHIF self-service portal. If you ever forget your password, you can reset it using your email address.
Check Your NHIF Contribution Status: Once logged in, you can view your recent contributions, defaulted months, and account activation.
Log Out: After reviewing your account, remember to log out to protect your personal information.
Check Your NHIF Status via SMS:
Open your phone's messaging app and compose a new SMS.
Type "ID," followed by a space, then your ID or passport number (e.g., ID 46464646).
Send the message to 21101.
You'll receive a text message with your NHIF account status shortly.
Please note that this service costs Ksh.10 and is available for Safaricom and Airtel customers.
Check Your NHIF Status via Email:
Alternatively, you can check your NHIF status by emailing customercare@nhif.or.ke. Keep in mind that this method may take longer, as a customer service representative will need to manually retrieve your information and send it back to you as a PDF statement.
In Summary:
These methods make it easy and convenient for you to check your NHIF payments, status, and arrears from the comfort of your home. By understanding these steps, you no longer need to visit an NHIF office to obtain your statement, saving you valuable time.
NHIF Self-Care Portal: Access and Manage Your Nhif Account Online
How do I apply for a NHIF card?
How do I access NHIF service on my phone?
The NHIF provides a convenient USSD code for members to access a range of self-care services. New members can simply dial *155# on any phone, free of charge, to register as an NHIF member.
Register for NHIF Online: A Step-by-Step Guide for Self-Employed Individuals
Follow these steps to register for NHIF online as a self-employed person:
Visit the NHIF Registration Portal: Navigate to the official registration page.
Select Self-Employed: Click on the "Self Employed" option to begin.
Provide Identification: Enter your National ID, Passport, or Alien ID.
Complete the Form: Fill out all the required fields with your personal information.
Attach ID or Passport: Upload a scanned copy of your identification document.
Upload a Passport-sized Photo: Provide a recent, clear photo of yourself.
Include Marriage Certificate (if applicable): If you are married, attach a copy of your marriage certificate.
Confirm and Submit: Review your information for accuracy, then click "Confirm" to submit your application. If all details are correct, your application will be successfully submitted.
Can I use my NHIF immediately?
After registering for NHIF, there is a 60-day waiting period before you can begin using your benefits. However, contributions commence right away. The card will mature after the 60-day period, and you should make your initial payment upon registration.
How much is the NHIF penalty?
NHIF Late Payment Penalties for Self-Employed Members
For self-employed individuals, late payments to NHIF result in a 50% penalty charge. For instance, if your regular monthly contribution is Ksh. 500, you will be required to pay Ksh. 750 when making a late payment.