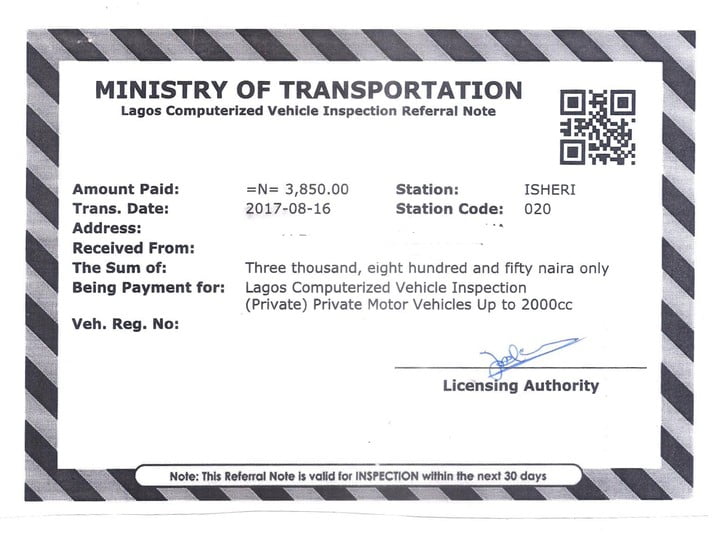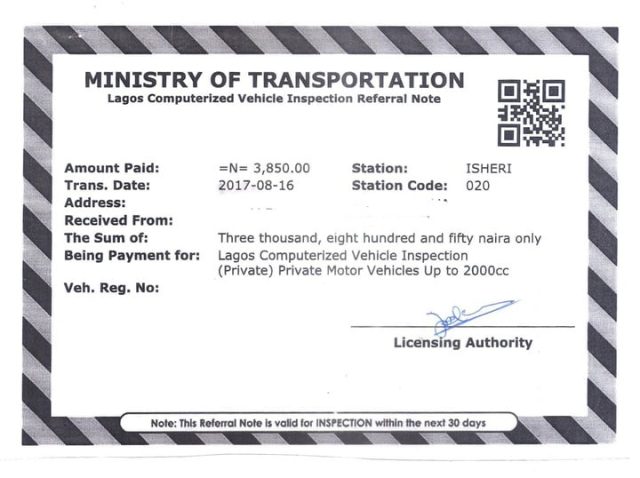 How to Obtain a Road Worthiness Certificate in Nigeria? As the name suggests, a roadworthiness certificate is a document that proves one's car is fit to be on the road. This way, the government reduces the number of traffic offenses. This document can also be used as a form of identification. When applying for one, you need the following:-
Filled application form.
A valid vehicle license.
Registered vehicle certification.
Another form of identification such as a passport.
Updated insurance copy.
Proof of payment.
If you have all that, you can proceed and do the following to obtain the certificate.
Visit the nearest vehicle licensing office
Collect the application form and fill it out, then submit it back.
The VIS office must verify the vehicle chassis number and hand you a slip.
It would help if you took the slip to the Vehicle Inspection Office for an inspection
Go for inspection
If the Vehicle Inspection Officer rules that your car is fit for driving, you will be issued a roadworthiness certificate. When filling out the form, ensure neatness to avoid rejections. Some of the information you must fill in correctly include your name, Identification number, date of birth, vehicle details, traffic registration number, physical address, and phone number. You must avoid traffic offences at all costs. One way is to check if you have any prior violations from the vehicle office detection website. If there are any, clear the fee.