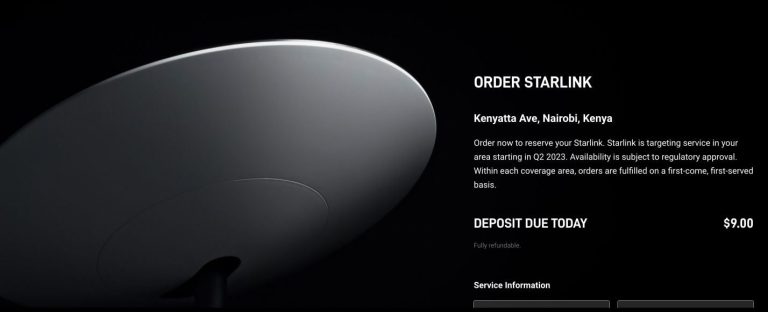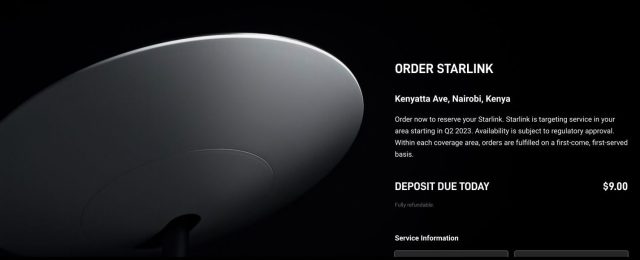 Starlink is a satellite internet service provided by SpaceX, which aims to provide high-speed internet to underserved and rural areas worldwide. While it is currently only available in a few select countries, it is possible to purchase Starlink from Kenya. Here are the steps to follow to buy Starlink from Kenya.
Check Starlink Availability: The first step is to check whether Starlink is available in your location in Kenya. You can do this by visiting the Starlink website and entering your address to see if your location is eligible for the service.
Pre-Order: If Starlink is available in your area, the next step is to pre-order the service by placing a deposit. You can do this by visiting the Starlink website and following the instructions for pre-ordering.
Wait for Confirmation: After placing your pre-order, you will need to wait for confirmation from Starlink that your order has been accepted. This may take a few weeks or months, depending on the demand for the service.
Pay for the Starlink Kit: Once your pre-order has been confirmed, you will need to pay for the Starlink kit. This includes the satellite dish, modem, and all necessary cables and equipment. You can pay for the kit using a credit card or other accepted payment methods.
Installation: After you have paid for the Starlink kit, it will be shipped to your address in Kenya. You will need to follow the instructions provided to set up the equipment and install the satellite dish. It is recommended that you hire a professional to do the installation if you are not familiar with the process.
Activate the Service: Once the equipment is installed, you will need to activate the Starlink service by following the instructions provided. This may involve connecting to the internet and entering your account information and activation code.
In conclusion, buying Starlink from Kenya requires pre-ordering the service, paying for the kit, and installing the equipment. While the process may take some time, it provides an opportunity for individuals in underserved and rural areas to access high-speed internet.