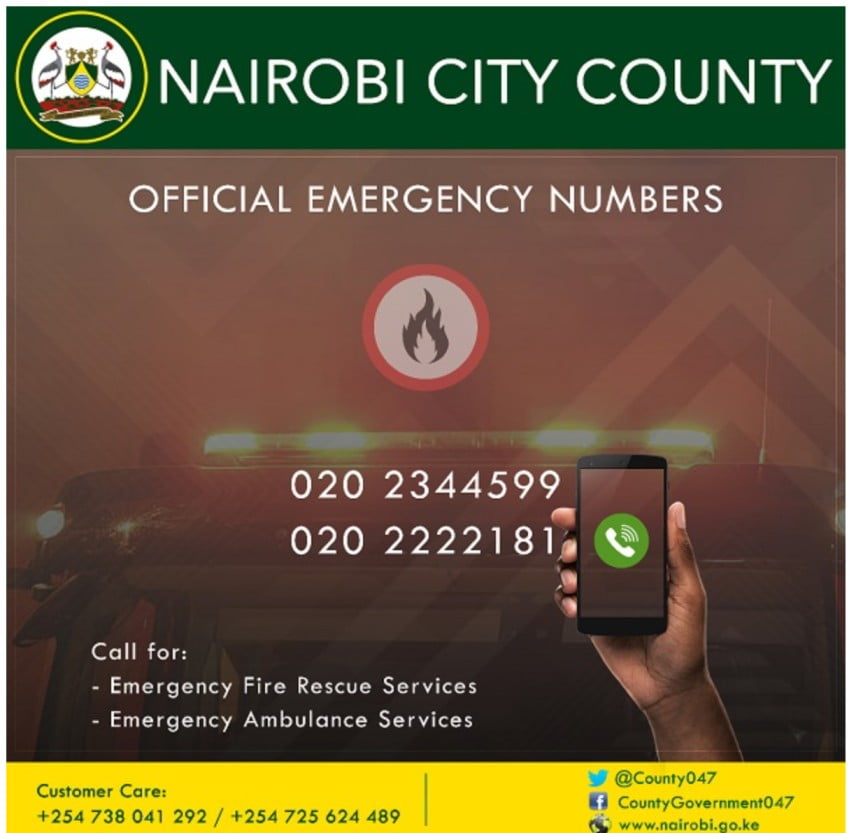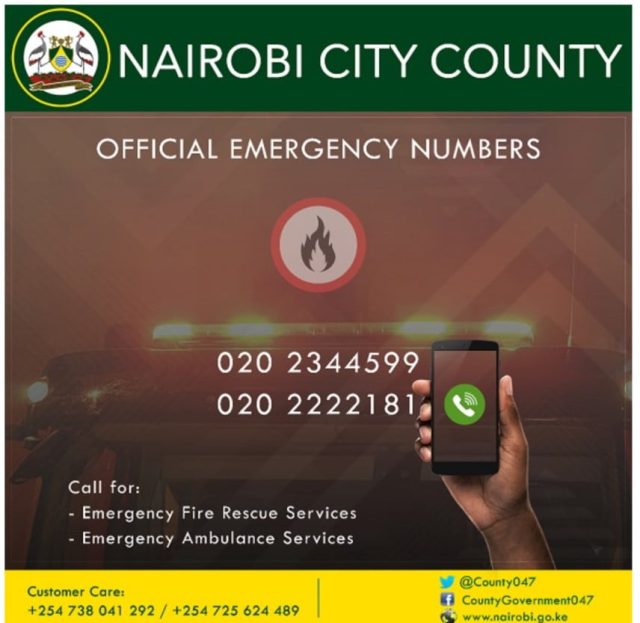 Nairobi County Fire Emergency Numbers: 0202344599 /0202222181
What to do in case of Fire
Raise the alarm by shouting Fire, Fire, Fire, and break the glass provided in the staircase.
Attack the fire using the correct type of extinguisher.
Make sure your line of retreat is clear
Call the fire brigade using 0202344599, 0202222181, 0722832930, 0721441025
Use the escape route when leaving and avoid obstruction.
Direct others to the fire exit in an orderly manner.
Assist the invalids, disabled, aged, and children.
Do not panic or make others panic.
Close doors and windows in the immediate vicinity of the fire.
If unable to control the fire, take steps to restrict it from spreading.