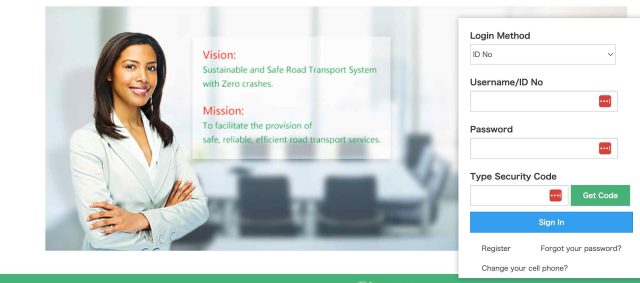 How to Conduct a Vehicle Search in Kenya via NTSA TIMS Portal
A motor vehicle search is important especially when it comes to buying or selling cars and in the case of filing insurance for your car. Luckily the NTSA (National Transport and Safety Authority) has set up an online portal, the Transport Integrated Management System (TIMS), where you can perform NTSA Online Logbook Search for Motor Vehicles (TIMS). The NTSA TIMS was launched in late 2016 but was initially available for car dealerships only.
For a motor vehicle transfer, the NTSA the seller and the buyer to have an account on its portal.
To create an account;
Open the NTSA TIMS Portal
Click on "Register Account" in the upper right corner to access the "Register Account" interface.
Click on the 'individuals' icon and ask for verification of the serial number of the individual's identity.
Check the maiden name of the user's mother (for individuals)
Check the individual PIN code. Two buttons will appear below after verification. Click Next to continue.
After checking the verification code of the e-mail, enter the Kenyan phone number in the correct format in the mobile number area, click on the "check phone" button to check the phone number, then send an Authorization code button located under the "mobile number" box. If the phone number has not been subscribed to NTSA SMS, the system will ask you not to subscribe to an SMS. If the phone number has been subscribed with SMS, click on the button "send the authorization code" and the system will send the code to the mobile phone.
Click on the 'Next' button to submit the registration information, this will show successful registration.
For the search;
Go to National Transport Safety Authority (NTSA) TIMS https://timsvirl.ntsa.go.ke/ and Log in.
Select "Online Search" on the left-hand side of the web-page
In the text box labeled "Registration Number" Type the vehicle's number plate without space, for example, KAA123B
Click on the "ENQUIRE" button, and the vehicle registration will appear in the list
Click on the car to select it (there will be a black tick once it is selected
Click "NEXT" to see the amount payable
Click "NEXT" to make a payment
Select your payment method and follow the instructions on the website to download the requested registration information.
The search will provide the following details;
Make,
Vehicle Model,
Body Type,
Chassis No.,
Engine Number No.,
Year Of Manufacture,
Name Of Owner,
Address,
Caveat