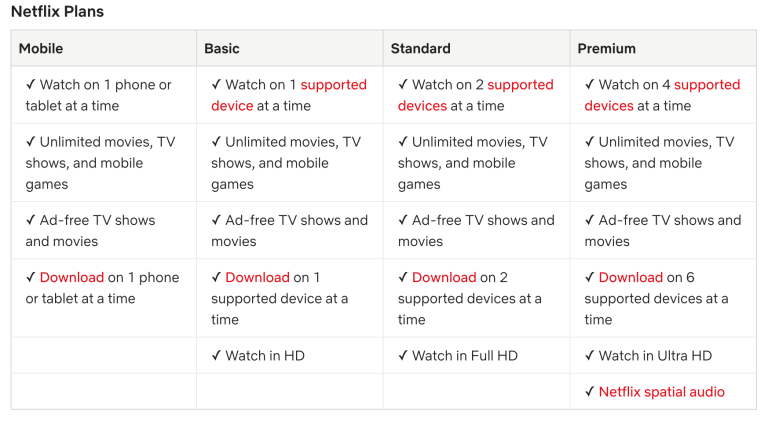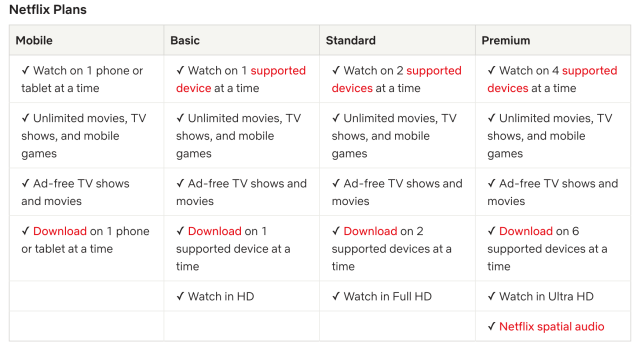 Netflix reduces fees for Kenya Subscribers
Netflix has announced new pricing plans for its streaming service in Kenya. The news has been widely reported, and many Kenyan subscribers are eager to learn how the changes will affect their Netflix experience.
Under the new pricing structure, Netflix will offer three subscription plans in Kenya: Mobile, Basic, and Standard.
Pricing (Kenyan Shilling)
Mobile: 200 KES / month
Basic: 300 KES / month
Standard: 700 KES / month
Premium: 1,100 KES / month
The Mobile plan is the most affordable, designed for customers who want to stream content on a single mobile device, and is limited to standard definition quality. The Basic plan offers standard-definition video and is designed for customers who want to stream on a single device at a time. The Standard plan, which is the most expensive, offers high-definition video and allows subscribers to stream on up to two devices at the same time.
The new pricing plans are intended to provide Kenyan customers with more flexibility and choice, allowing them to choose a plan that best suits their viewing preferences and budget. The Mobile plan, in particular, is expected to appeal to a younger audience who primarily use their smartphones to access streaming content.
Netflix's new pricing plans in Kenya reflect the company's ongoing commitment to expanding its global footprint and catering to the unique needs and preferences of subscribers in different markets. While some Kenyan customers may see an increase in their monthly subscription fees, the new plans are likely to provide a better overall viewing experience for those who use the platform regularly.
Netflix reduces fees for Kenya Subscribers