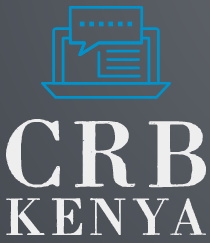 The Credit Reference Bureau is a body in charge of monitoring the performance of all loan borrowers. Based on your repayment history, you will either have a positive or negative CRB rating. To avoid a negative loan rating, you must pay back the loan within 30 days or risk being listed as a loan defaulter on CRB.
Below are some of the bodies in charge of providing financial information:-
CreditInfo
Metropol Corporation
TransUnion (CRB Africa)
Here are four simple steps to checking your CRB status on Transunion:-
How to know your CRB Status after Failure to Repay a Loan.
Step 1:- Register by sending your full names to 21272 (charges Kshs 19). Alternatively, you can download the TransUnion Nipashe application on the play store for lesser charges.
Step 2- Enter your ID number.
Step 3- Select credit status
Step 4- Your status will either read 'good' or 'default'.
Here are three simple steps to checking your CRB status on Metropol Corporation:-
Step 1- Register by sending Kshs 50 to the pay bill number 220388 with your ID number as the account name.
Step 2- You will receive a message containing a unique pin, link and reference number.
Step 3- Dial *433# and use the unique pin sent to you to proceed. You will receive a confirmation text with your CRB status.
As for CreditInfo, please fill out the request form on their website. If you are listed on CRB as a defaulter, you need to clear all the outstanding loans to access loans from other institutions.