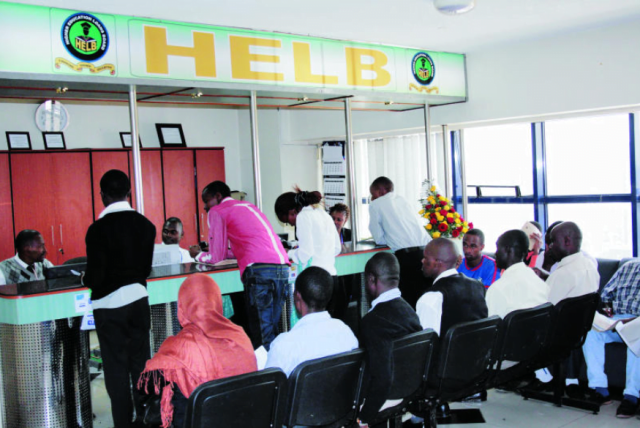 As universities raised their fees from four to five-figure Kenyan shillings for the September 2023 intake onwards, even as the minimum wage stagnates and harsh economic conditions prevail, the government is failing to provide the much-needed lifeline – Higher Education Loans Board (HELB) loans.
Students are already concerned about HELB delays and are doubting the effectiveness of the financial incentives from the state agency under the Ministry of Education, as most of them were issued with batch numbers earlier, before even the first semester of the academic year 2023/2024 began.
HELB is not making higher education more attainable to university students with no other funding options when university and technical college fees have outpaced normal household incomes, and some leaders are also concerned.
Recently, Embakasi East MP Babu Owino, who was the longest serving Chair (2011 – 2017) of the Student Organization of Nairobi University (SONU), now the University of Nairobi Students Association, abbreviated as UNSA, during his time as a comrade called out HELB for being slow in setting out students loan disbursement on time.
"I want to register my disappointment to HELB. By now, they haven't released money to students in various universities. They are hungry and angry. Students cannot go to class, they cannot buy food, they cannot afford accommodation," he said. But why has HELB not sent money to students?
Reasons for HELB student loan delays in 2023
It may be a matter of time before the stall in the disbursement of the Higher Education Loans Board HELB loans hit hard on a significant number of needy students among the over 500,000 who are pursuing their undergraduate studies in Kenyan universities and some 320,000 in Technical and Vocational Education and Training (TVET) depending on it for fee payment and upkeep.
It is almost certain that university graduates and college-educated people command a sizeable wage premium in the job space, but soon, the hopes of these students may be buried because, in many educational institutions, one cannot register for semester or course units while having a fee balance.
Charles Ringera, the Chief Executive Officer (CEO) of HELB, told the Parliamentary Education Committee that they were aware that the financial aid package for students had not been dispatched in a timely manner and loan defaults were the accelerator of the problem.
HELB loans are monies received by students in higher learning institutions as government support to make education costs affordable. Due to its low-interest rates nature and extensive forbearance that allows beneficiaries a long repayment period after completing their education, Ringera says that a lot of them take advantage of it to defraud the critical empowerment tool by not paying their arrears thus preventing needy continuing students from getting financial assistance after making HELB applications because the funds allocated by the government is inadequate.
As of 2023, a total of 1,339,627 people had benefited from HELB since its inception, but 713,484 of them are matured student loan accounts that collectively hold Ksh93.49 billion in student debt.
Of these pending staggering loan sums, Ksh50.11 billion is yet to be cleared in 320,898 accounts, and Ksh15.22 billion is in default. HELB beneficiaries normally have five years and above to repay their student loans, and only 266,977 loanees have settled Ksh28.16 billion since this state education funder was started in 1995. This is the main contributor to the current crisis.
Secondly, the government changed the university funding model just this year in May, and we assume that HELB is still trying to adapt to the new system, which seeks to only fund the vulnerable. They may be scouring through the applicants' documentary evidence of neediness right now to establish those who really need the money and the majority of you who always plan sherehe with them beforehand…
However, I am doubtful. Because HELB is one of the winners in the Financial Year 2023/24 Budget as it received a Ksh30.3 billion allocation from the National Treasury.